Slicker on the state we're in…
Capitalism in crisis, Issue 1469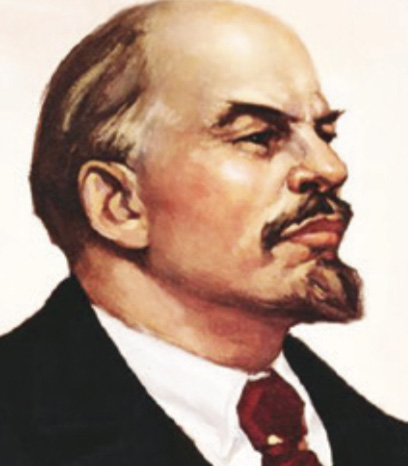 BY popular demand we reprint Slicker's recent forensic analysis in Private Eye 1467 of the chronic failings of corporate governance that afflict contemporary capitalism – and what must be done to address them…

WHAT is to be done? asked Lenin, that well known critic of capitalism, in 1902. A similar question needs to be asked and answered today as capitalism 2018 faces an existential crisis of corporate governance. This has only increased since the financial crisis of 2008 failed to see any top bankers, their auditors, lawyers or regulators in court.

RBS and HBOS were followed by the bribery scandal of Rolls-Royce (itself preceded by that at BAE Systems) to be followed by the BHS collapse, the Persimmon greedfest and, more recently, the Carillion crash. No lessons were learned; hence we see the same corporate governance failures by directors and auditors, whose joint enthusiasm for "aggressive accounting", such as that used by outsourcing companies Capita and Mitie, as well as Carillion, was in direct proportion to the needs of the client and the fees on offer.

Excessive executive pay, meanwhile, has become the norm, despite ever more detailed disclosure. But bullshit, as they say, baffles even the best investment brains, as at Persimmon. Profits rise, so do bonuses. Losses arise, but bonuses are still paid – as at BP in 2015 and Deutsche Bank now. The short-term interests of senior managers/employees increasingly trump those of the disparate and dispersed shareholder owners by distorting company policies to the former's benefit.

Deutsche Bank lost €735m last year, yet its bonus pool quadrupled to €2.2bn. Dividends totalled just €227m. Go figure. Citigroup CEO Michael Corbat's total pay soared 48 percent for 2017, despite profit targets being missed.

'Cookie factory'
Dutch bank ING, bailed out by taxpayers, wanted to give its CEO Ralph Hamers a 50 percent pay rise until stopped by political and public outrage – so that at least has some effect. Finance minister Wopke Hoekstra declared: "ING is not a cookie factory; it is a systemically important bank." But far too many banks and company directors see their companies as exactly that: cookie factories. Witness Jeff Fairburn at builder Persimmon, who has recently pocketed £47m from a share incentive scheme designed to pay out in 2022.

Dividends have been constantly prioritised over pension contributions as the deficits on defined benefit schemes ballooned due to low interest rates and greater longevity. Exhibit one – Carillion.

The mantra of "shareholder value" – dividends, share buybacks and ever higher share prices – has helped produce lower research and development, plus poor productivity. Somehow, investing in a business does not equal "shareholder value". What happens now at GKN as it is broken up could demonstrate "shareholder value" at work.

Stockholm syndrome
Non-executive directors, who supposedly oversee the executive directors, have too often become an over-rewarded mafia of mediocrity, exhibiting all the signs of Stockholm Syndrome, their captors being the domineering CEOs to whom they never say no.

In the face of all these challenges, the Companies Act and City governance rule checks and balances have consistently failed. Regulators such as the Fundamentally Complicit Authority, the Financial Reporting Council and the Insolvency Service have done too little far too late, often cowed by high-powered City lawyers on the other side.

It was the FBI that exposed Beaufort Securities and the "pump and dump" schemes, not the FCA. Meanwhile, the FCA took four years to ban former Co-op Bank chairman and crystal Methodist Paul Flowers from the City – as if anyone was ever going to employ him! This is the same FCA that has still to decide whether to ban any ex-HBOS directors before they die – almost 10 years after the bank needed rescuing by taxpayers.

The FRC has found nothing wrong with the RBS or HBOS audits. And the Insolvency Service has only just announced that it will seek a boardroom ban on Dominic Chappell, who helped run BHS into the ground in 2016.

Theresa May's government talks the talk on corporate governance: "Boardroom excesses can no longer be tolerated. The economy has to work for all" was her message in the Observer in January. But the Tories can't walk the walk when it comes enacting tougher legislation on their chums which might curb the excesses.

Rigged corporate game
The public, whether as investors, consumers or taxpayers, has understandably lost trust in the City and corporate Britain. People see a rigged corporate game in which everyone but those running companies loses out. Capitalism is supposedly about risk and reward, but the 2018 version is only about reward – as demonstrated by the privatised water companies pouring millions into their offshore owners' bank accounts from regional monopolies.

The directors of the taxpayer-rescued banks and failed companies like Carillion feel no real pain after years of great personal gain. Being a director or a bank executive seems too often to come with a "no fault" protection clause that allows seamless continued progress - such as those redeployed within RBS after running its infamous Global Restructuring Group.

Time and again, bankers have shown at worst a morality deficit, such HSBC acting for the Guptas in South Africa, or tin-eared greed, as with former Lloyds CEO Eric Daniels suing the bank over an unpaid 2009 bonus of £1.3m. The taxpayer pumped £20bn into Lloyds after it took over HBOS on Daniels' watch.

Well-paid stooges
So, as Lenin put it: what is to be done? A good start would be to introduce a corporate vicarious liability law so that, as in the US, the actions of a senior executive can bind the company and the directors, making all potentially liable.

Similarly, a Sarbanes-Oxley-style law would be welcome, under which the chairman and CEO have to sign the company accounts attesting that they are complete and truthful under penalty of possible prosecution. This might have made Carillion chairman Philip Green think twice before the 2016 annual report exercise in self-delusion.

It would also be a good idea to increase directors' personal liability by limiting directors & officers (D&O) insurance, which is paid for by the company, ie shareholders. Such policies ensure directors can afford the best legal advice to protect themselves from the consequences of their own actions or inactions: hardly a healthy incentive.

More total board bans would be welcome too when companies collapse, such as Carillion, or are threatened by major incompetence, as with drinks retailer Conviviality. Directors are all equally liable, both executive and non-executive. If everyone faced a boardroom ban by disqualification, it might concentrate the minds of the usual well-paid stooges on the remuneration and audit committees who parrot the advice of consultants, auditors or both.

Long-term incentive share plans (LTIPs) should be banned as they encourage short-termism, not long-termism. Persimmon has shown that they are not fit for purpose with the egregious payouts to Fairburn and his two boardroom colleagues of more than £200m. Despite the "long-term" in the name, they usually pay out in three to five years, and the targets are too often soft and all but guaranteed to be met.

Engineers Weir Group plan to ditch LTIPs for payment in restricted shares after up to seven years. A recent study of FT350 companies by Lancaster University Management School found that while return on capital over a decade had barely changed, CEO pay had risen by 80 percent. Share awards should pay out only after a minimum of five to ten years, or even better on retirement or departure. All incentive bonuses should be in restricted shares, not cash.

Nor should there be "golden goodbyes" for failed directors. If the company was not a success, they failed to comply with their service agreement so should receive no contractual payment. If they want one, they should be made to sue for it and not use the D&O policy to cover their legal costs. There should be no rewards for failure; and companies should not be blackmailed into making payments to avoid embarrassing details coming out in court. A few such hardline tactics, and the mood music would soon change.

Call Judge Dredd
Regulators such as the FCA, FRC and the Insolvency Service should stop wasting time and resources on "chicken shit" cases like that of Paul Flowers, and should prioritise the biggest targets with much stiffer, US-style penalties and a fast-track approach. They need to make examples. Make directors and advisers afraid – very afraid, unlike now. Fines should no longer be seen as a cost of doing business. The policy should be to kick ass and take names, rather than look for cosy settlements. We need Judge Dredd, not the Milky Bar Kid.

The Serious Farce Office should also drop deferred prosecution agreements which mean no jail time for directors but leave shareholders to pay the corporate fines.

The Insolvency Service should not accept undertakings from individuals not to be company directors. Instead, it should seek disqualification orders in court from the worst offenders, such as over BHS, and for the maximum 15 years.

Regarding pensions, it should be illegal for dividends to be paid while there are pension fund deficits, unless those dividends are matched by pension fund contributions.

The FRC proposal that fines on auditors for bad audits should be double the current record of £5m should be introduced now and made retrospective to cover Carillion and Rolls-Royce. There should be no cap. Fines should at least equal the fees earned or be a multiple of that figure. The audit partner in the frame should be banned – and before they reach retirement. Investors should also be more proactive when auditors screw up and vote them out at the next annual shareholders' meeting – a vote that should cease to be a rubber stamp.

The Fat Four's audit practices should be hived off, with no cross-selling of other services. That way the cosy oligopoly could be challenged by smaller audit firms. The government could take on PwC, Deloitte, KPMG and EY by limiting their market share of major UK company audits.

Much of this requires legislation, and most of these initiatives would be resisted by vested interests. But if Theresa May means what she says, they should happen.

More than 100 years ago, conservative US president Teddy Roosevelt took on the oil and railway trusts which dominated and victimised American consumers. Roosevelt broke their power with the anti-trust act. (The same approach could be used today against the tech giants Facebook, Google and Twitter over their monopoly positions.) All that is required is the political will to change the distorted rules of today's capitalist game.

'Slicker'
To read Slicker on shareholder democracy, see the In the City column in the current issue of Private Eye, out now.
Columnists
Issue 1469

With Bio-Waste Spreader: "
Defra secretary Michael Gove constantly talks up his concern for the environment. But for tens of thousands of farmers in England who have wildlife conservation agreements with Natural England (NE), a Defra agency, his green rhetoric has a hollow ring. This is due to NE's increasing failure to pay farmers on time for conservation work they have already done…"

With M.D.: "
How safe are private hospitals today? Last week, the Health Service Journal reported that Simon Nelson, the assistant coroner for Greater Manchester West, has written to healthy secretary Jeremy Hunt warning about poor processes for emergency transfers, the lack of responsibility private companies have for the consultants they use, and junior doctors working alone for 24-hour shifts without sufficient training or monitoring. The coroner has given Hunt until next month to respond, following his investigation into the care of 77-year-old Peter O'Donnell, an NHS patient who died in January 2017 after hip replacement surgery at BMI Healthcare's Beaumont Hospital in Bolton.…"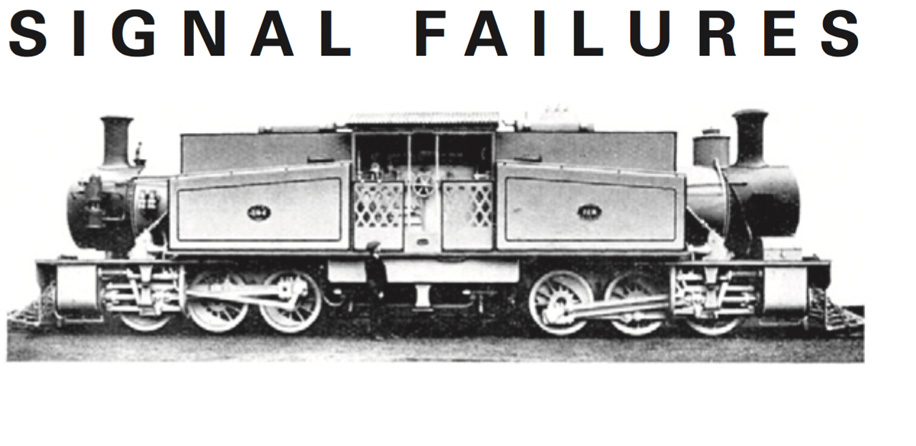 With Dr B Ching: "
The morning after Amber Rudd's resignation, transport secretary Chris Grayling was wheeled out to explain on the Today programme what she had meant by her admission that she 'inadvertently misled' MPs – presumably because his own expertise in misleading. During the election campaign in May 2017, a Derby Telegraph reporter asked Grayling about the progress of Midland Mainline electrification. He replied: 'Of course, electrification work on the Midland Mainline is actually happening now as well, so the first phase of the project is definitely happening – it's happening now. But my concern actually is to try and deliver benefits to Derby sooner.' Thanks to the National Audit Office, we now know that Grayling and Theresa May had decided in March 2017 to cancel the promised Midland Mainline electrification from Kettering to Derby, Sheffield and Nottingham but hid the truth from parliament until after the general election…"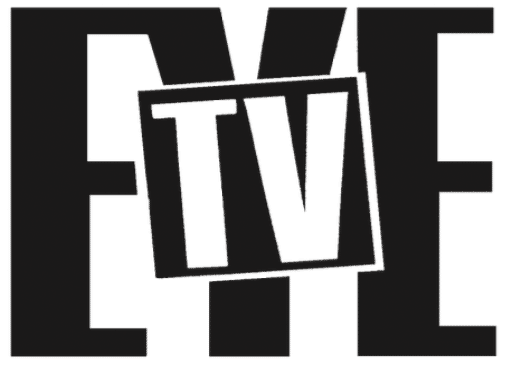 With Remote Controller: "
Access to the subject is usually an overwhelming pre-requisite for TV documentaries, the rule being that if you don't get it, you won't get on the screen. In royal television, however, the equation is different. Except at those odd moments when a Windsor wants to admit to adultery or promote a charity, such films are generally zero access and 100 percent desperate speculation. Since Harry and Meghan gave their engagement interview to the BBC, ITV has been desperately playing catch-up ahead of the 19 May splicing, and this week it cleared 9pm peak-time on Sunday, Monday and Tuesday for two (although it often felt like one) gawd-bless-'em projects…
[reviews of Invitation to a Royal Wedding and The Royal Wives of Windsor (both ITV)]

With Old Sparky: "
Ministers will soon task their statutory adviser, the Committee on Climate Change, 'to consider ways the UK could become net zero-carbon by 2050', sparking debate on the literally toxic issue of bioenergy. On one side are powerful industrial lobbies sensing a 30-year bonanza; on the other is respect for science and reality. The better instincts of the committee tend to favour the latter – but how will members' objectivity stand up to the pressures?…"

With Lunchtime O'Boulez: "
The centenary of the end of World War I will feature prominently at this year's BBC Proms, so the Imperial War Museum was a logical venue for the recent launch. But there's something ominous about holding a party amid missiles, tanks and gun emplacements – and behind the smiles the BBC has been engaged in battles of its own. Those mainly concern Leonard Bernstein, whose own centenary is the other major event observed at this year's Proms. Dealing with the company that runs the Bernstein estate is always tricky: it's an organisation that likes hands-on control. And control is never tighter than with performances of West Side Story, his biggest earner…"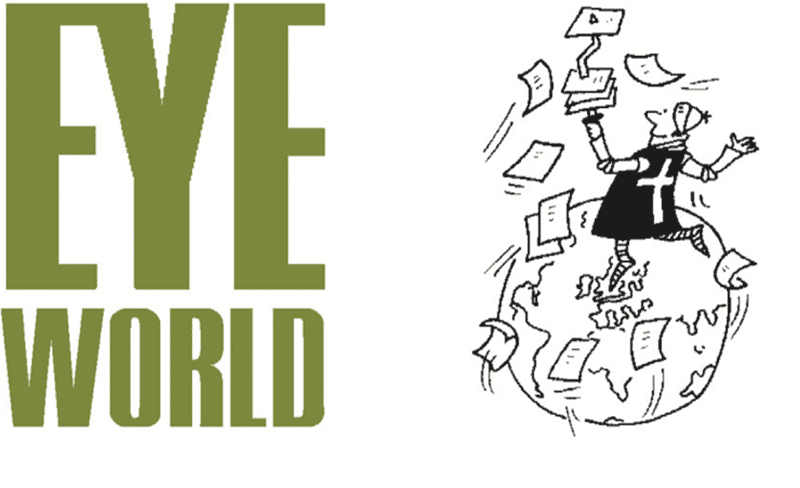 Letter from Hong Kong
From Our Own Correspondent: "
The Hong Kong-Zhuhai-Macau Bridge to Nowhere is a 55-kilometre link joining three parts of our country – a spectacular complex of roads, bridges and tunnels built over a large estuary in a typhoon-prone region. It is also an unnecessary kowtow to spotlight Chinese engineering – using around £3-4bn of our money. A tidy sum even for our cash-laden government, which refuses to spend it on houses, people or normal roads. Recently some of our young people, whom our government hates most as they still retain an independence of thought, flew a drone over the site to get some pictures. They discovered a catastrophic collapse of the protection in front of the sea wall on one of the bridge islands…"