Columnists
Issue 1427

With Bio-Waste Spreader: "
Last month (Eye 1425) the Eye suggested that the National Trust (NT), in line with its charitable status, could help reverse the alarming decline in the number of small family farms by subdividing parts of its 440,000 acres of farmland into smaller units where the opportunity arose. A few weeks later, the NT finds itself about to be reported to the Charity Commission for deliberately over-bidding (something a charity should not do) at public auction for a small Lake District farm in such a way that the farmland was split from the farmstead (thus ensuring that it can't be farmed as a stand-alone farm unit)…"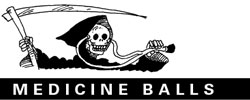 With M.D.: "
Why are junior doctors so suspicious about the appointment of Charlie Massey as chief executive of the General Medical Council? Massey is currently director-general of "acute care and workforce" at the Department of Health, working closely with health secretary Jeremy Hunt on the workforce implications of the junior doctors' contract and Hunt's vision of "a truly seven-day NHS", in the absence of any extra staffing and funding, or indeed a clear definition, plan and evidence base. Massey came a cropper when he appeared in front of the Commons public accounts committee (PAC) in February to reveal the government had very limited data and no dedicated funding for its seven-day plans…"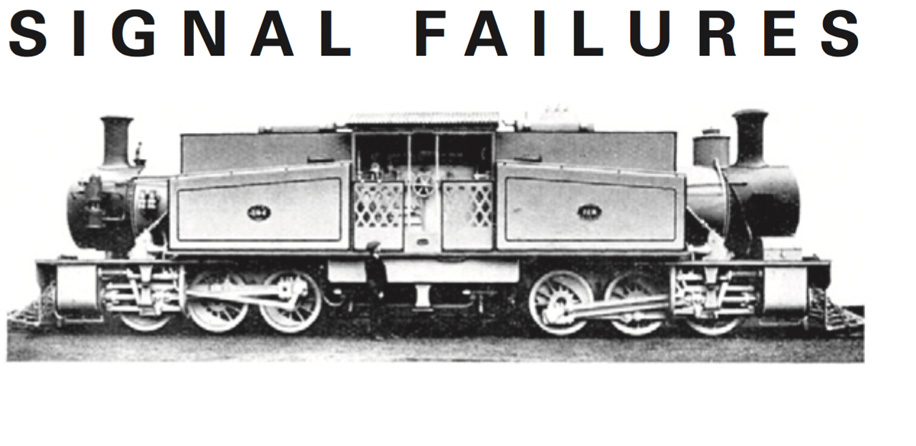 With Dr B Ching: "
Passengers on Go North East buses might like to know that a portion of their fares is going to a good cause: the Govia Thameslink Railway franchise in the distant South East. When Go-Ahead Plc unveiled a 21 percent rise in annual profits last month, eyebrows were raised because Go-Ahead is the main partner in Govia, owner of floundering GTR (which incorporates Southern). Go-Ahead chief David Brown said: "The profits and the dividends we're able to pay out are due to the performance of the bus division. GTR doesn't make any money. It's being subsidised by other parts of the business…"
With Remote Controller: "
As was shown by Sunday night's episodes – the second of ten for Poldark, the fourth of eight for Victoria – both franchises have run into serious problems with dramatic tension by relying on plot lines in which viewers already know, for different reasons, what will happen. In its first run last year, Poldark worked enjoyably enough as a Dallas-with-pasties, as Aidan Turner's Ross Poldark and Jack Farthing's George Warleggan fought over the tin mine. And season two started excitingly, with Ross being sent for trial at Bodmin Assizes on trumped-up charges of rioting and looting. Disastrously, though, the whole second episode was given to the court case, with much anguished discussion about the likelihood that Ross will be hanged…"

With Old Sparky: "
Three years ago, in Eye 1354, we hailed the "courageous" decision made by energy minister Michael Fallon in turning down the strident request of British Gas owner Centrica for a £750m bung for a new offshore gas storage facility it wanted to build. Centrica went off in a huff and the project lapsed. For the ever-gullible energy department, this was remarkable. For a decade, in the name of security of energy supply, billions of pounds of subsidies have been dispensed to companies offering to build new power stations (right up until, er, Hinkley Point). Courageous? As we explained, there were dark clouds on the gas horizon…"

With Piloti: "
The McEwan Hall is the graduation hall of the University of Edinburgh. It is now a listed building, category A. On one side of the curved front once stood railings and entrance gates between stone piers. These were removed a year or so back, ostensibly for repairs but also to facilitate the replanning of Bristo Square, the space in front, as part of the £33m revamp of the McEwan Hall. The Cockburn Association, the Architectural Heritage Society of Scotland and Edinburgh World Heritage were all surprised to learn that they were not coming back – despite their being in the curtilage of a listed building – and even more surprised to discover that they were up for sale…"

In the City
With Slicker: "
When Martin Wheatley arrived as the new City sheriff, he infamously (to those in positions of influence who might have felt in his sights) declared he would shoot first and ask questions afterwards. Many saw this as a refreshing change to the risk-averse regulator acting instead like the City forensic pathologist, arriving after the crime and looking for clues to already identified suspects. But within two years, Wheatley's enemies had lobbied the Treasury to oust him from his job as chief executive of the Fundamentally Compliant Authority…"
Letter from Kiev
From Our Own Correspondent: "Security was tight for our recent glorious military parade through Kiev, thanks no doubt to fear of our very own "Russian separatists". Backed by Vladimir Putin, these thugs now control huge swathes of the east and think nothing of shooting down passenger airliners or castrating any of our boys they capture as prisoners of war for daring to fight for the motherland. Bombing one of our official ceremonies would be meat and drink to such scum…"