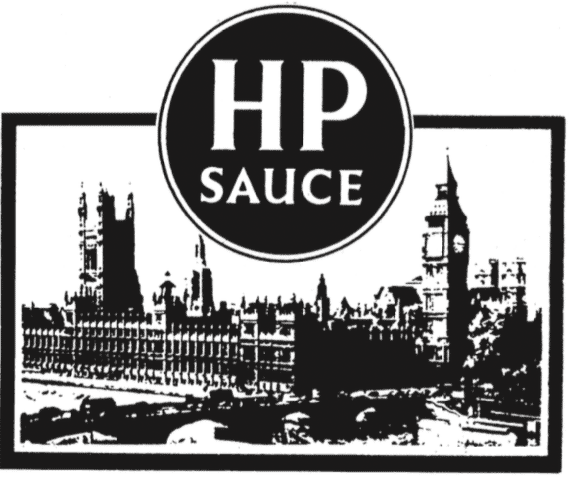 Dissolution dis-honours
Ehud Sheleg, Issue 1492
BEFORE donating £2m to the Conservatives and becoming the party's treasurer, Ehud "Udi" Sheleg, owner of the Halcyon Gallery in Mayfair, dissolved so many companies – some set up with men who would later be jailed for fraud – he earnt the nickname "Alka Seltzer".
Over a decade or so, he left behind a trail of unfiled accounts, unpaid suppliers, investigations and VAT penalties from HM Customs and Excise, along with millions of pounds in dodged tax, all while funding an increasingly luxurious lifestyle.
The first Sheleg company to go under owing money to creditors was Fastcliff Ltd, said to have been trading as Image Art in Finchley. Wound up in December 1996, a few years after Israeli Sheleg arrived in the UK, it left unidentified "unsecured and preferential creditors", probably including the taxman, £94,535 out of pocket. It was the start of a pattern.
Six months later, Astec Investments Ltd was wound up with debts to the then separate Customs and Excise and Inland Revenue of £10,000 and £3,495 respectively, plus a further £43,410 owed mostly to traders in the IT business. Neither company filed any accounts.
Criminal offence
Things escalated the next year when, in April 1998, the first of a series of companies in an IT group run and owned by Sheleg using the name Protocol went into liquidation, this time with tax debts of £17,000 and unpaid social security bills of £15,000, with £102,000 owed to suppliers and utility providers. The company, Protocol Computer Systems Ltd, had been set up in September 1996 and evidently been active yet never filed accounts – which then (as now) was strictly a criminal offence. Its directors included Udi and his wife, and accountant Ian Selby as its secretary.
Selby would later be sentenced to four and a half years in jail for his part in a £3m pension fraud against a Birmingham-based company in 2000 (shortly after being acquitted in a money-laundering case). Previously, he had been involved in setting up a Sheleg property company called S&S Investment Properties Ltd. Its main asset was an office building on Cranbrook Road, Ilford, named Protocol House, from which the IT companies would operate.
One such company, Protocol Learning Systems Ltd, was set up in September 1999 with another man destined for jail. In 2012, Julian Silver would be sentenced to four years for enabling a "boiler room" fraud in which shares in his company, Art IT Ltd, were fraudulently sold between 2004 and 2007.
Although this was long after he had left the Protocol company board, it was also a period in which Art IT's customer was none other than the Halcyon Gallery group Sheleg had co-owned and run since 1998 through a BVI company owned by a Sheleg family trust. One source tells the Eye Sheleg was warned Silver was up to no good but still continued to employ Art IT.
Doing very nicely
After a handful of other corporate wind-ups in the late 1990s, by the time Sheleg tried a couple more in early 2002, the authorities were clearly losing patience. When Goldco Ltd and HFA Gallery Ltd, were struck off the company register after failing to file accounts for years, HM Customs & Excise stepped in to reinstate them. Court documents show the reason was "civil penalty action" being undertaken by Customs investigators.
By now the taxman wasn't the only one interested in Sheleg's corporate network. When he sought to wind up Park Hill Management (UK) Ltd, described as a "hardware consultancy" operating out of Protocol House, a 2003 liquidator's statement said proceedings were being held up by "disqualification unit investigations". These were conducted by the government's companies investigation branch when improper dealings were suspected. The only directors of the company were Udi, who signed the liquidation documents, and his wife. In the event, neither was disqualified. When the company eventually arrived at the corporate knacker's yard, it left unpaid VAT bills of £308,000, and £44,000 of bank debt.
Sheleg himself, by contrast, was doing very nicely. In November 2002, with taxpayers whistling for large sums of money, he bought a large pile on Redington Road, Hampstead, for £4.85m. (Planning documents show he currently hopes to add a new building in the grounds to house a swimming pool, gym and sauna.) It is not clear how a man who not long before had been living in a semi- on the A12, presiding over a web of collapsing companies, managed this. His Halcyon interest had not yet started paying out seriously – and even this was shrouded in corporate shenanigans.
Screwing creditors
Sheleg did not personally become a Halcyon director in 1998. That task fell to a company called Goldend Ltd, which he controlled. In 2003, perhaps after failing to pay tax that Goldend's September 2002 accounts showed would be due, the Inland Revenue petitioned to have it wound-up. Halcyon company reports, meanwhile, showed Goldend continued to be active until January 2004 and earn further fees of around £384,000. This was yet another failure to account, as required under company law, and quite possibly a major tax dodge.
Sheleg developed the habit of screwing creditors of Halcyon itself. As Eye 1482 revealed last year, its Castle Galleries chain was put into administration in 2010 with debts of £3.3m, including £750,000 owed to taxpayers, before immediately reopening via another corporate vehicle, minus the debt.
With a general election now possible, having a serial tax and debt-dodger as chief fundraiser could cause a headache for Tory party chairman Brandon Lewis. But he has refused to answer any of the Eye's questions on Sheleg. Still, best avoid the Alka Seltzer, though.
More top stories in the latest issue:
MORE OF THE SHAME!
The chancellor's rethink on how to finance £600bn of infrastructure investment heralds another expensive iteration of the wasteful PFI.
FRIENDS IN RICH PLACES
One Tory MP is wined and dined by a firm selling tax avoidance plans… while another receives help from a developer of luxury London properties.
TALKING CAP…
The PM bigs up universal credit, insisting work is the best route out of poverty just a day after MPs rubbish her benefit cap welfare 'reforms'.
CARILLION CROWS
The government's refusal to take privatised public services back in house after Carillion's collapse means others with less than spotless records swoop in.
BRUSSELS SPROUTS
The UK's Brexit crisis is just an annoying distraction for political conservatives in the rest of Europe who are embroiled in a civil war of their own.
ROUBLE AHEAD
The Council of Europe (not to be confused with the EU) is split over whether to take the roubles and readmit the unlovely Putin's Russia as an active member.
RETICENT RAYTHEON
Arms firm Raytheon is refusing to talk to MPs looking into the weapons trade – including the use of its bombs in the Yemen war.
GARDINER'S QUESTION TIME
Will Labour apparatchik Thomas Gardiner be the fall-guy as the human rights commission looks into the party's handling of anti-Semitism complaints?