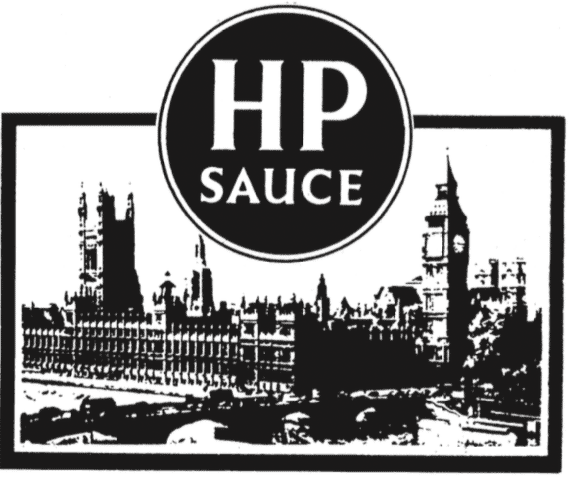 Manners Makyth Milne…
Labour & Brexit, Issue 1489
ANY young supporters who voted Labour in the belief that the party was pro-European should have watched as their leader Jeremy Corbyn took his strategy and communications director Seumas Milne to the recent emergency Brexit meeting with prime minister Theresa May.
Milne has opposed the EU as intensely as Tory Brexiteers Jacob Rees-Mogg and Boris Johnson – but for much longer. "We would withdraw from Nato and the EEC," schoolboy Seumas wrote in his manifesto as the Maoist candidate in a mock-general election at Winchester College in 1974 – a year after the UK joined the European Economic Community, as it then was. Though he soon moved from Maoism to Stalinism, little else has changed.
The old Communist Party was anti-European. In the 1975 referendum on whether Britain should remain in the EEC, it allied with Enoch Powell and the National Front to fight for a "no" vote. "The Communist position had been consistent," the party's official history explains. "The Common Market was a bosses' club." In 1979 Milne became business manager of Straight Left, a secretive faction in the Communist and Labour parties. Andrew "Drummond" Murray, who now advises Corbyn with his old friend Seumas, was also in the Straight Left faction and on the executive of the Communist Party of Britain.
Alliance of anti-American countries
Labour insiders bewail their influence. In conversations with journalists, shadow Brexit secretary Keir Starmer says Seumas is the greatest single obstacle to his attempts to shift Corbyn to a pro-European stance. The shadow Brexit secretary adds, with a despairing roll of his eyes, that Milne wants Britain to leave and form a global alliance of anti-American countries. Tellingly, Corbyn left Starmer behind and took Milne to meet May.
Rival Marxist factions understand Milne's importance. The Alliance for Workers Liberty, a Trotskyist group, commented in 2017: "The Article 50 fiasco, and Labour leaders' waffle about a 'People's Brexit', cannot but have been shaped by nationalist anti-EU prejudices in the Stalinist-influenced left."
To those who understand the power struggles on the left, Milne's dominance was assured when Simon Fletcher, Corbyn's campaigns chief, resigned in 2017 after clashing with Milne over Europe. Fletcher was a former aide to Ken Livingstone, and within days of his departure Livingstone's Socialist Economic Bulletin published a thunderous piece rebuking Milne by declaring: "There is no socialist or even people's Brexit."
Unrepentant communist
Milne refuses to give interviews, but anyone reading his old Guardian columns will have no doubt where his sympathies lie. The Communist Party opposed the Common Market not only because it was a bosses' club but also because it would "consolidate the military power of the so-called Western Alliance against the Socialist countries", as the party said in 1962 when then PM Harold Macmillan raised the prospect of British membership. European unity had to be opposed because it challenged the Soviet Union.
After the fall of the Berlin Wall, Milne transferred his loyalties from Soviet communism to the Russian gangster capitalism that succeeded it. In a 2014 Guardian piece he assured readers the Ukraine war was not Putin's fault but that of the EU, whose "effort to woo Ukraine is closely connected with western military strategy".
That an unrepentant communist is now dictating Labour policy and negotiating with a Conservative PM might seem astonishing. But Winchester College's motto is "Manners Makyth Man" – and, as the English have learned to their cost, boys with public school manners have a more than fair chance of ending up on top.
'Ratbiter'
More top stories in the latest issue:
DON'T MENTION THE B-WORD
Ex-Brexit secretary David Davis strikes gold with a new job at JCB – but Acoba tells him not to discuss the B-word with his new employer for another six months. As if...
BREXIT BONANZA
Iain Duncan Smith earns thousands speaking to banks that he once denounced for daring to talk down Brexit – and which are now planning to move staff out of London.
BRUSSELS SPROUTS
How many of the EU's global trade deals has international trade secretary Liam Fox ensured will roll over to the UK on 30 March as promised? Best not ask…
EX-SPOOKS AT WAR
Ex-MI6 chief Sir Richard Dearlove says only a no-deal Brexit will keep us safe. MI5's Baroness Manningham-Buller says quite the opposite. Who to trust?
CALLED TO ORDURE
Cabinet secretary and national security adviser Sir Mark Sedwill talks bureaucratic gibberish to MPs and peers. No wonder he has Whitehall's top job.
CITIZEN DRAIN
The expensive National Citizen Service is failing to hit its targets in running Big Society-style projects for 15 to 17 year olds, according to its latest accounts.