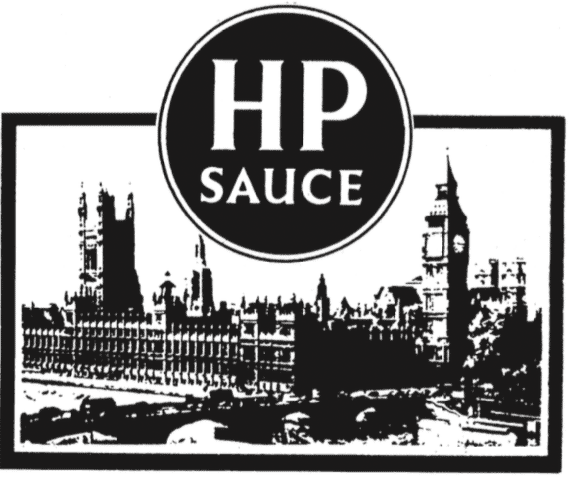 The Tories' new money man
Ehud Sheleg, Issue 1481
AS the Conservative party's new co-treasurer, it is art dealer Ehud "Udi" Sheleg's job to ensure that everything coming into Tory coffers is squeaky-clean. Handed the job on the back of his £1.8m donations to the cause in the past 18 months, he will at least have some insight courtesy of his own affairs – which are less than a model of onshore transparency.
Back in 1999 the Israeli-born Sheleg bought into what was then a Birmingham art dealer and is now the Mayfair-based Halcyon art group. In May 2015, a new Halcyon gallery opened in the rich Russians' new favourite playground of Limassol marina, Cyprus, alongside Graff Diamonds.
The gallery was run by a company called Equix but used the Halcyon name and bought art from the Halcyon group under a deal that Sheleg says came to an end last year. It turned out that Equix was controlled by a one-time mobster from the Tatarstan region of Russia, Rustem Magdeev, with his son Ernest. The rigorous due diligence procedures of the soon-to-be Tory party treasurer must have failed to pick anything up.
Family trust
A month after the Cyprus opening, Sheleg and Halcyon co-owner Paul Green, accompanied by Ernest, were schmoozing officials in the Tatarstan capital of Kazan. There they met president Rustam Minnikhanov and, alongside him, Rustem Magdeev. At a meeting with Minnikhanov's predecessor, Mintimer Shaimiev, Sheleg told him: "We know about achievements of your republic during your presidency." Among the old boy's achievements was helping both his sons become billionaires.
Sheleg doesn't own his majority Halcyon stake directly. It is controlled through a British Virgin Islands-registered company, Regal Sales & Marketing Ltd, under a family trust set up by his late mother. With the Halcyon group reporting profits of £4.7m and paying handsome dividends, the offshore arrangement may be tax-effective for the dozen beneficiaries of the trust, especially when it comes to passing on the business. Sheleg, however, told the Eye he was a long-term UK tax resident and has not claimed "non-domiciled" tax status to date.
The trust companies were administered by law firm Mossack Fonseca – of Panama Papers infamy – through its BVI office until 2016. But according to a later release of papers seen by the Eye, the family has "taken the decision to move the company [to another agent] following the Mossack Fonseca data leak".
Offshore affairs
That is not the limit to Halcyon's offshore affairs. It buys much of its stock (£12m last year) through a Hong Kong company, Halcyon Art International Ltd, registered in a local office block but with no apparent public presence. Halcyon UK companies now owe £20.5m to the Hong Kong company for such purchases. Sheleg reassured the Eye that "the situation has been clearly explained to the Revenue".
Nearly half Halcyon's reported profits now come from 35 outlets trading as Castle Galleries, from Exeter to Edinburgh. This operation, bought by Halcyon in 2005, hasn't always been so successful. In 2010 Castle Galleries Ltd was put into liquidation, with suppliers and other creditors losing out to the tune of £3.3m, while taxpayers were left £750,000 out of pocket. Castle Galleries continued trading through a controversial "phoenix" arrangement, whereby a different legal entity within the Halcyon group, Washington Green Retail Ltd, took over the galleries minus the old debts.
Sheleg's other major business interest is Protocol Management Solutions, an IT company set up in 1999. It received regular seven-figure fees from Halcyon but since 2016 "has been effectively dormant", according to Sheleg. It is owned through Isle of Man company Radmore Ltd, which itself – via further shell companies – is controlled by the family trust. Slightly embarrassingly, Sheleg admits that the "persons of significant control" given for the company at Companies House under new government transparency rules are incorrect and will be amended (it currently lists a wealth management company).
Protocol's inactivity doesn't stop it being used as a financial conduit. In the year to March 2017, the firm lent Radmore £4.4m, having borrowed a similar amount from Halcyon in the same period. Since then Sheleg has donated £1.75m to the Tory party, making him its single largest donor in the period. Sheleg says the loan has been repaid.
It may not be the end of questions about where the Tory party gets its money these days.
More top stories in the latest issue:
THE PEOPLE vs BORIS JOHNSON
Why nearly 5,000 citizens have crowdfunded £280,000 in the hope of seeing Boris Johnson face a private prosecution and (they hope) jail.
DISABILITY BENEFIT?
Iain Duncan Smith told a Tory conference event that bosses should hire disabled people because 'they often work longer hours' and 'forgo quite a lot of holiday'.
ACCESS GRANTED
How Mark Littlewood, chief of the hard-Brexit Institute of Economic Affairs, enables hacks and donors to gain access to ministers.
FAR-RIGHT & WRONG
An academic who's run secret conferences on racial eugenics pulls out of the Traditional Britain Group's annual chinwag – but the guestlist's still pretty unsavoury.
JENKYNS' EAR
The tax-avoiding hedge fund founder who's putting cash into boosting the re-election chances of hard Brexit Tory MP Andrea Jenkyns.
LIFE OF RILEY
From diversity awards to Jack the Ripper, the complex business life of Linda Riley, former adviser to the Labour party on LGBTQ matters.
RICH PICKINGS
Meet the fast-tracked new registrar of political lobbyists, the suitably-named serial quangocrat, Mr Harry Rich.
SUDAN IMPACT
Tory peer Lord Sheikh, co-chair of the parliamentary group on Sudan, faces questions about his interest in a possible post-Brexit oil technology deal in the country.
THE NARKED CIVIL SERVANT
Gavel Basher sees Ministry of Defence mandarin Stephen Lovegrove torn to shreds by MPs furious at the MoD's catastrophic recruitment deal with Capita.