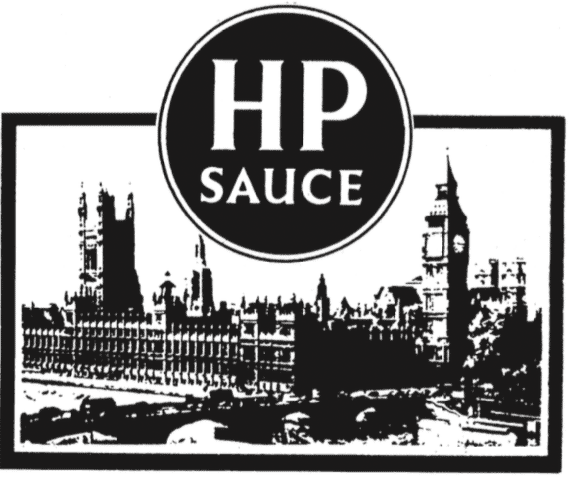 BeLeave it or not…
Electoral Commission, Issue 1475
MORE on Darren Grimes, who shot to notoriety after Eye 1424 revealed how the then-22-year-old fashion student helped Vote Leave get around finance limits in the EU referendum by spending an extra £675,000 on their behalf.
Last week the Electoral Commission imposed the maximum £20,000 fine on Grimes, who is now working as digital manager of the pro-Brexit Institute of Economic Affairs. But the commission isn't the only group investigating Darren and his chums. So is the Information Commissioners' Office, and its latest progress report makes grim reading for the young shaver.
One of Vote Leave's tricks was to funnel payments to its Canadian digital agency AggregateIQ via Grimes, so they wouldn't count towards Vote Leave's total spending. He has insisted that he paid the money on behalf of his own entirely separate "BeLeave" campaign, which just happened to be using AIQ too. However, the ICO's latest update confirms that in the final week of the referendum campaign, when Grimes spent almost all of his £675,000, "AIQ ran 218 ads solely on behalf of Vote Leave... BeLeave did not then go on to run any ads, albeit their electoral return indicates that they committed expenditure to this."
'Permitted participant'
Meanwhile, how will Darren pay his £20,000 fine on a humble digital manager's salary? Tim Worstall of the Adam Smith Institute – another Brexity think tank – set up a JustGiving page last week "to help Darren Grimes fund his Electoral Commission fine", and the money started rolling in. But Worstall may not have thought this one through.
Grimes was fined in his capacity as a registered "permitted participant" for spending in the EU referendum, and UK election law has very strict rules about declarable donations. JustGiving doesn't comply with them: its donors don't have to give their name or address, or be resident in the UK. At least seven anonymous benefactors chipped in for Grimes: one sent £100 with the message, "Keep up the good work Darren – from Switzerland."
Within hours well-wishers had raised more than £2,000 for their plucky hero – but then the group's aims were suddenly rewritten: "We're raising £20,000 to collect money for Darren Grimes in order to pay his legal fees to challenge the judgement and any associated costs." And what happened next? Nobody knows, because the page was shut down shortly after reaching £2,617. Will it be recorded with the Electoral Commission as a declarable donation?

EYE TOLD YOU SO!
(from Private Eye 1424, August 2016)

He's a BeLeaver!
IT HAS not been lost on Brexit campaigners that allegations of overspending in the 2015 general election rumble on. So they were careful to comply fully with the letter of the law in the EU referendum – while exploiting a massive loophole.
The "official" Leave and Remain campaigns were given a £5m spending limit, but any other registered campaign was allowed to spend up to £700,000. Wealthy Brexiteers duly set up a string of front organisations.
Besides the non-official Leave.EU and Grassroots Out (GO), bankrolled by Ukip donor Aaron Banks, many other "independent" organisations – Business GO, Labour GO, Left GO, Northern Ireland GO, Scotland GO, Steel GO and Student GO – were registered as separate Grassroots Out campaigns, each able to spend £700,000 of their own. Each, coincidentally, shared the same registered address as Banks's Better for the Country Ltd and Leave.EU Group Ltd.
Generous budget
What about Vote Leave, the official campaign? With a generous £5m budget it wouldn't need to divert money to other fronts, would it? Intriguingly, new figures from the Electoral Commission show that in the final 10 days of the campaign Vote Leave made three donations totalling £625,000 to "Mr Darren Grimes", who also received £50,000 from Vote Leave donor Anthony Clarke – thus staying just within the £700,000 limit.
Although Grimes registered with the commission in March as a "permitted participant" in the campaign – listed above "Mr Edward Izzard" on the other side of the argument – the official record gives no further details. He is, in fact, a fashion student at Brighton University. Formerly a Lib Dem activist, he now describes himself as a "committed Conservative".
Grimes was often seen at Vote Leave events before the referendum, brandishing placards with aplomb. He also boasted of founding "BeLeave, a youth group which supports Vote Leave… targeted toward millennials". This seems to have been less than effective: although Brexit won, millennials voted overwhelmingly to Remain.
Identical branding
What did the BeLeave campaign consist of? Neither Companies House nor the Electoral Commission has any record of it as a registered campaigning entity. Yet it undoubtedly did some campaigning, with a Twitter feed, a Facebook page and a handful of photo-ops – usually consisting of the geeky Grimes and half a dozen pals holding up a placard. It had identical branding to the Vote Leave campaign, save for a change of colour on the logo. And, er, that seems to be it.
Yet between 13 and 21 June pro-Leave moneybags suddenly decided to give a 22-year-old fashion student £675,000. "BeLeave received donations in a standard legal way," Grimes told the Eye last week, once he'd recovered from celebrating his 23rd birthday, "and have reported them according to the rules." According to the Electoral Commission, however, the cash went to Grimes, not his BeLeave outfit, and has only been recorded because the donors declared it.
How on earth did he spend the £675,000? "All will be declared and made transparent through the Electoral Commission," Darren assured us, but then declined to answer further questions.
More top stories in the latest issue:
KIT INSPECTION
Housing minister Kit Malthouse, who once took a hard line on rough sleepers, has a high-ranking relation at the UN who knows all about rotten housing.
SIGN LANGUAGE OF THE TIMES
Penny Mordaunt is praised for using British sign language – having once been the minister who capped funds that pay for BSL interpreters for Deaf workers.
EXIT STRATEGY
Ministers at DexEU have been spending more time with ideologues from the Institute for Economic Affairs than with worried car industry bosses.
BRUSSELS SPROUTS
The international development department's guerrilla war with Brussels over UK involvement in future EU projects and access to development cash.
EDUCASHUN NEWZ
Academy schools get a roasting from MPs, but they can still rely on support from the Education Department, whose staff the academy chains keep hiring.
TALK ISN'T CHEAP
The government stresses the need for everyone living in England to be able to speak English – so where's the extra cash to teach them? Er, nowhere.