Rees-Mogg's new Irish passport
Brexit, Issue 1472
HARDLINE Brexiteer Jacob Rees-Mogg has been prominent in resisting the Lords' amendments to the EU Withdrawal Bill that would keep the UK in the customs union. The Tory MP supports threatening to walk away with no deal if necessary to ensure the UK leaves the EU.
However, over at fund manager and his part-time employer Somerset Capital Management (SCM), which he co-founded, there seems much less equanimity about Brexit, never mind the Rees-Mogg "cliff edge" version. Far from excitedly eyeing investment prospects beyond the EU, SCM seems firmly in the "Remain" camp.
Like many City banks, insurers and asset managers, SCM relies on "passporting" from the UK's EU membership to sell in other EU countries. That could all come to an end with Brexit – EU chief negotiator Michel Barnier insists there will be no special deal – putting City firms at a big disadvantage. Moves to Paris, Frankfurt, Luxembourg and Dublin can get round that problem.
Taking back control
No doubt this is why SCM has launched a new investment fund based in Dublin, a major fund management centre, even though that means submitting to Irish/EU laws and regulations. The MI Somerset Emerging Markets Dividend Growth Feeder Fund was launched in March by Somerset Capital Management ICAV, an Irish collective asset management vehicle (ICAV) or umbrella fund regulated by the Central Bank of Ireland – "all disputes as to the terms thereof shall be governed by, and construed in accordance with, the laws of Ireland".
The ICAV sub-fund will feed a master fund, the £1.35bn MI Somerset Emerging Markets Dividend Growth Fund, managed in London by Somerset Capital Management LLP, in which Rees-Mogg remains a prominent partner. He insists he does not make investment decisions.
As the March prospectus makes clear, the feeder fund is "subject to the Irish and EU regulatory framework applicable to collective investment schemes, administrators and trustees. As such, changes in governmental regulation, political structure, local economics and tax laws may adversely impact any or all of the foregoing." So much for taking back control from Europe.
'Considerable uncertainty'
The prospectus goes on to spell out serious warnings about possible consequences of the "considerable uncertainty" both before and after Brexit among the "investment-specific risks". It states: "As the Manager and Investment Manager are based in the UK and a Fund's investments may be located in the UK or the EU, a Fund may as a result be affected by the events described above. The impact of such events on a Fund is difficult to predict but there may be detrimental implications for the value of certain of the Fund's investments, or its ability to enter into transactions or to value or realise such investments.
"This may be due to, among other things: (i) increased uncertainty and volatility in the UK and EU financial markets; (ii) fluctuations in the market value of sterling and of the UK and EU assets; (iii) fluctuations in exchange rates between sterling, the euro and other currencies; (iv) increased illiquidity of investments located or listed within the UK or the EU; and/or (v) the willingness of financial counterparties to enter into transactions, or the price at which they are prepared to transact in relation to the management of a Fund's investment, currency and other risks."
The prospectus warns that it could get worse after Brexit, especially if the UK falls off the cliff edge, despite Rees-Mogg's rosy forecasts: "Once the position of the UK and the arrangements which will apply to its relationships with the EU and other countries have been established, or if the UK ceases to be a member of the EU without having agreed on such arrangements or before such arrangements become effective, the Manager, Investment Manager and/or the ICAV may need to be restructured. This may increase costs or make it more difficult for the ICAV to pursue its objectives."
Public posturing
None of this would seem to bother Rees-Mogg. But then the MP struggles to avoid accusations of hypocrisy when it comes to his public posturing and the company that makes him rich.
Back in March, Eye 1466 pointed out that Rees-Mogg was telling his Twitter followers: "We must stand up to Russia" while the then £1.5bn MI Somerset Emerging Markets Dividend Growth fund had almost 10 percent invested in Russian stocks – a story that, lo and behold, was (re)discovered by the Mail on Sunday last month! That Russian stake has since shrunk to 8 percent, probably the result of the share price crash triggered by US sanctions against Putin-linked oligarchs in April. But the fund still shows state-controlled and sanction-listed Sberbank among its top ten investments.
Rees-Mogg is better placed than most, if not all, the new Irish fund's investors to deal with the Brexit fallout. His private company Saliston owns a £7m property and one-third of Somerset Capital Management Ltd (SCML), with Dominic Johnson and Edward Robertson, co-manager of the Emerging Markets Dividend Growth fund. He is, along with them, a limited partner/designated member in Somerset Capital Management LLP, which runs the funds. Saliston and SCML are also limited partners – so not so much double as treble bubble when it comes to sharing out the LLP's profits. These were £27.8m for the year to March 2017, up from £18.3m. The LLP's 20 members shared drawings of £23.5m, compared with £17.4m in 2016 for 18 members.
Rees-Mogg has declared, in the register of MPs' interests, a monthly stipend of £14,500 to £15,000 from the LLP (equivalent to £174,000 a year) so far this year in return for 30 hours' work a month not making investment decisions. Useful for funding the mortgage on his new £5.6m Westminster home.
'Slicker'
Columnists
Issue 1472

With Bio-Waste Spreader: "
Sainsbury's boss Mike 'We're in the money' Coupe promises a "10 percent cut" in grocery prices if his supermarket chain is allowed to merge with fellow food giant Asda. Such cuts would be good for consumers (in the short term, anyway) but what impact would the merger have on British farmers, and what is driving the mega supermarkets to amalgamate?…"

With M.D.: "
Health and social care secretary Jeremy Hunt has been busily briefing that the NHS will get a substantial funding settlement for its 70th birthday. But how should any extra cash be prioritised for maximum benefit? Hunt is fond of saying that patient safety is 'paramount', and yet he has singularly failed to enforce the legally mandated safe-staffing and skill-mix levels it requires. Patients, and members of staff, are avoidably harmed every day in health and social care because of staff shortages across the service. So where should Hunt and NHS England start to reverse this wholescale avoidable harm?…"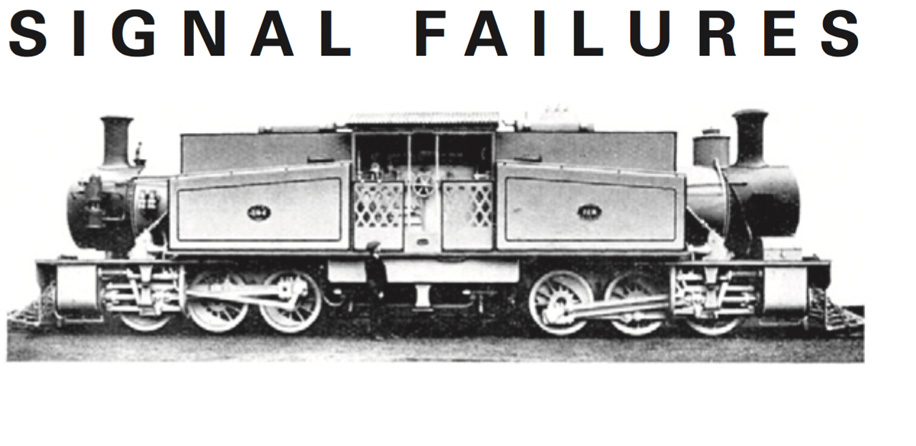 With Dr B Ching: "
The CBE in the Queen's birthday honours for Network Rail chief executive Mark Carne was outrageous for several reasons – not just because it coincides with the current chaos on the network and fury over sky-high executive pay at NR. Carne trousered £820,000 in 2016-17, making him Britain's highest-paid public-sector employee by far…"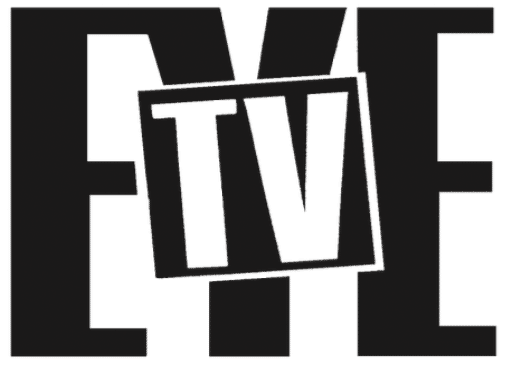 With Remote Controller: "
What ITV2 and BBC2 have in common… is using controversy to court attention, through shows with scenes or language that wouldn't be risked with the licence-payers or advertisers on the number one channels. Last week Love Island, the 'reality' shagathon for exhibitionists with libidos far greater than their IQs, returned to ITV2 for a fourth season after last year's run set new records for media publicity and won a Bafta, while BBC2 screened a profile of a 2005 Celebrity Big Brother contestant, author of The Female Eunuch and polemicist on transgender issues under the title Germaine Bloody Greer…
[reviews of Love Island (ITV2) and Germaine Bloody Greer (BBC2)"]

With Old Sparky:
"With government-funded nuclear developments in the spotlight again, a vivid example emerges of how bad the management of public nuclear projects can be, notwithstanding supposedly tight regulation of this shadowy sector… Central to the nuclear industry is the clean-up facility at Sellafield, the largest (and some say most dangerous) nuclear installation. Earlier this year, papers came to light from an industrial tribunal involving Costain, one of Sellafield's biggest contractors…"

With Lunchtime O'Boulez: "
The new general data protection regulation has panicked companies into sending out consent requests to all and sundry, but it has created a particular mess in the publicly-funded arts world. Major players like the Southbank Centre have gone into meltdown as they've realised that the new rules apparently conflict with the contractual requirements of Arts Council England…"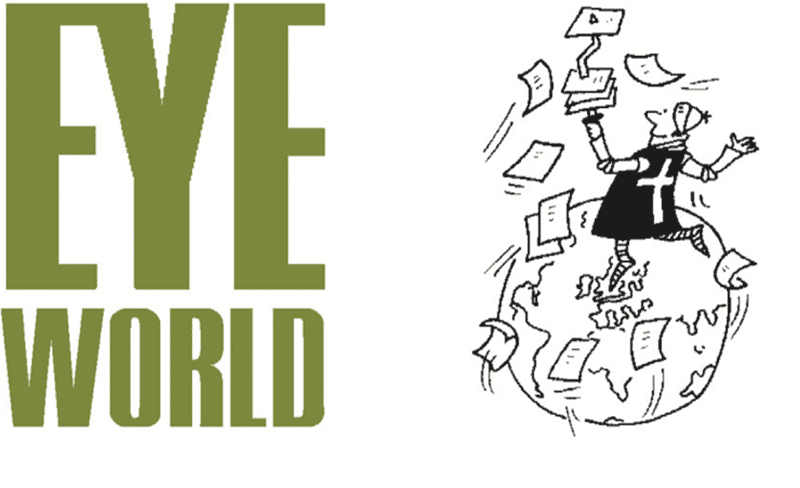 Letter from Madrid
From Our Own Correspondent: "
The ousting of our Conservative prime minister Mariano Rajoy is only the latest and most dramatic convulsion in a battle for the soul of Spanish justice. Rajoy was given the heave-ho in a parliamentary motion after judges handed down stiff sentences to members of his party for involvement in a colossal kickback scam, about which the PM had denied knowledge while under oath. Those investigating the case against Rajoy's swindlers were under huge pressure to be less diligent in their inquiries; and though we may feel grim satisfaction at a rare judicial triumph, a slew of other cases reveal a more reactionary side of the law is still in rude health…"