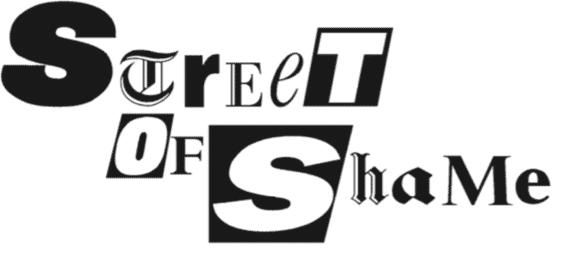 Buzzards over BuzzFeed
Redundancies, Issue 1459
A MERRY Christmas to one and all at BuzzFeed, who were told on 29 November that they were entering a 30-day redundancy consultation process, with managers proposing to axe a third of UK staff.

Chief executive Jonah Peretti broke the news more than 600 words into a blathering all-staff email about how successful the company had been in 2017. He finally got round to telling them "we are realigning the organisation to focus on content for global audiences and our core UK News beats – investigations, politics, media, and social justice", and "unfortunately, this means we have to say goodbye to some talented colleagues".

Doubled trouble
Editor-in-chief Ben Smith chimed in to assure staff in London that only around 20 jobs would be lost. Just over a week later, they learned that actually 45 of them would be let go – including almost half of the, er, UK News department.

By then Peretti had infuriated staff further with a patronising email sent in the early hours of Saturday morning, containing only a heart emoji in the subject line, which thanked them for "being so caring and thoughtful these past few days, especially those of you who said goodbye to close colleagues and friends". Since no one had actually left yet – indeed, everyone was still waiting to see whether or not they were to be culled – Peretti's missive caused fury, with one recipient describing it as "tone deaf and inappropriate".

Managers' decision to cancel Christmas – or, at least, the office party – met a similar reception. Staff promptly organised their own unofficial shebang at which to drown sorrows.

Peretti vacant
Employees may find their minds drifting back to the moment last year when Peretti paid a rare visit to the London office - just as they happened to be discussing applying for union recognition. He assured them there was no need for such a thing because everything at the company was tickety-boo with no danger of job losses in the near future.

He followed up his visit with an email in November 2016, emphasising that "I don't think a union is in the best interests of BuzzFeed or our employees. Unions represent employees around a rigid skillset that doesn't reflect the fluid and flexible way we work, they introduce an extra layer of bureaucracy and process, and they unnecessarily divide our teams."

UK editor-in-chief Janine Gibson – a former high-ranking executive at the Guardian – also piled on the pressure, warning employees that if they did decide to pursue unionisation they might lose such perks as, er, the "wall of snacks" to which staff are allowed to help themselves during the working day.

She also meted out the ultimate millennial put-down to staff whom she suspected of involvement in the union planning: she unfollowed them on Twitter and Instagram.
More top stories in the latest issue:
THAT'S RICH!
The Sun was outraged by Bath Spa University's £808,000 payout to its retiring vice-chancellor – but failed to mention its £10m payout to its own CEO in 2011.
MEGHAN MARKLEBALLS
The Street of Shame's finest minds use the royal engagement to produce the most tenuous links and rehash the oldest news stories they can find.
BURKE vs BERK
Why the Sun's Dan Wootton attacked Strictly Come Dancing star Alexandra Burke in print and on TV, prompting her to accuse him of writing "lies".
TILE AND TROUBLE
The Times was quick to dump Scrabble expert Allan Simmons after allegations of cheating, yet it retains a proven plagiarist as its chess correspondent.
UNCONFIRMED NEWS
Red faces at the London Evening Standard, which somehow decided that Meghan Markle would have to be baptised before marrying Prince Harry.
PAPER CUTS
Telegraph hacks have been toiling away in a cold unlit, office during power outages, while the senior management enjoy heating and light upstairs.