A Bradley handled sacking
Ofcom, Issue 1454
EMBARRASSMENT ahoy for culture secretary Karen Bradley, who faces a legal grilling about her sacking of an Ofcom board member for "misbehaviour" because of his opposition to Brexit.

In the high court two weeks ago, Mr Justice Wyn Williams granted an application from the sackee – former Economist editor Bill Emmott – for a judicial review. Emmott, a writer and lecturer on international affairs, was headhunted for the Ofcom board two years ago. At interview, he and the regulator agreed that because he was already a known pro-European he would recuse himself from any board discussions about the forthcoming referendum. That apart, both Ofcom and the Department for Culture, Media & Sport told him his journalism wouldn't be a problem as long as he avoided British party politics and followed the regulator's code of conduct.

Emmott took up the job on 1 January 2016. Five months later, Ofcom chair Dame Patricia Hodgson told him: "You have embarrassed us." She cited two links he had tweeted to other people's articles: one questioning Michael Gove's figures for EU migration, the other a Guardian report on "post-truth politics".

Sacking without compensation
Confusingly, Ofcom chief executive Sharon White then told him that "articles", not tweets, were the problem. Which articles? "Any articles," she said, "could be compromising". Dame Patricia added that there had been "a misapprehension" about what he did for a living, even though Emmott had fully disclosed his journalistic activities in the job interviews.

Since Hodgson and White clearly wanted him out, however, his lawyers negotiated a settlement with Ofcom. It only needed DCMS approval – but instead Bradley wrote to Emmott that his appointment "is terminated with immediate effect" and his "misbehaviour" was bad enough to justify sacking him without compensation.

In Eye 1433 last year, we predicted that Bradley might find herself subjected to judicial review, which in turn might "expose her as a reckless clunker". So it is proving: even before a date is set for the review proper, her team has been caught tinkering with the facts.

In court, counsel for Bradley and the DCMS repeatedly claimed that when Emmott took the job he had promised to be completely silent about all aspects of the Brexit referendum – a promise he supposedly broke by mentioning it in three tweets and one article. As Mr Justice Williams noticed, however, this was untrue.

'Erroneous conclusions'
"It is arguable that [Bradley] did not reach a proper conclusion as to what was capable of amounting to 'misbehaviour'," the judge decided. It is also arguable, he added, that she "erroneously reached conclusions as to the scope of the agreement reached between [Emmott] and Ofcom prior to his acceptance of the office".

If there was no such agreement, other issues will arise when the judicial review considers if she behaved "irrationally". Did she, for example, treat Emmott consistently with other board members?

Look at Tory peer Baroness Noakes, who began a four-year term as Ofcom's deputy chairman in 2014, and who in January 2015 unloosed a fusillade of shamelessly partisan tweets. These included "Be afraid. Be very afraid if @Ed_Miliband and #Labour get back into power", and "#LongTermPlan still delivering. Must not let Labour back to destroy progress". Ofcom conceded the tweets were "not appropriate"; but almost three years later Noakes remains Ofcom's deputy chair.
More stories in the latest issue: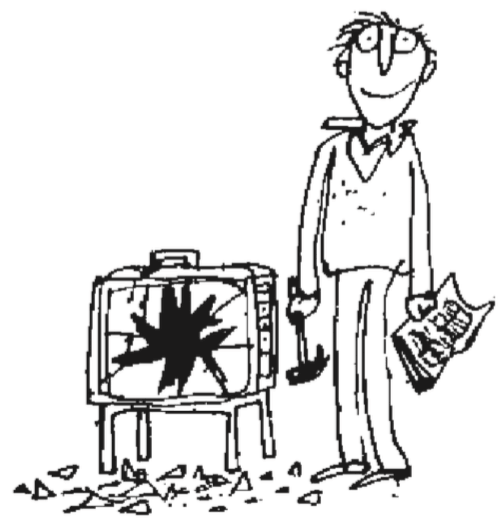 W1A UPDATE
A W1A-style mess reigns in BBC arts journalism with the recent arrival on BBC2 of the telly version of Radio 4's popular Front Row.
BET ON HIM
Radio 5 Live picks the perfect man to comment on Labour's planned levy on gambling companies – a former official spokesman for Jeremy Corbyn!
ZUCKERBERG'S NINE-POINT PLAN
Facebook's promise of greater transparency over political adverts sits oddly with new software it is launching to partly automate the creation of ads.
PLUS: Ad Nauseam, Dumb Britain, Desperate Business, Malgorithms & more.