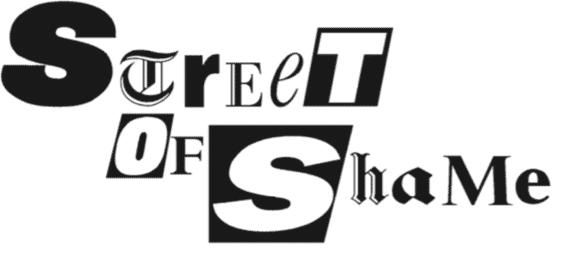 Osborne's thinking deficit
George Osborne, Issue 1448
MAYBE it's because Manchester University doesn't have a chair in "using high office for narrow political advantage at the expense of everybody else" that it offered London Evening Standard editor George Osborne an honorary professorship in economics.

Over his seven years as chancellor, Osborne's main economic contribution was to choke off spending on investment so he could claim – for entirely cosmetic political reasons – to have cut the deficit. This delayed any recovery and has led to a position whereby, just days after his academic appointment, it was announced that UK productivity had fallen again and is now below 2008 pre-crisis levels.

Hard choices
Back in February 2010, a bunch of economists wrote to the Sunday Times demanding an accelerated programme to eliminate the deficit within a parliament. A rival group then wrote to the Financial Times pointing out the folly of this approach and opining that "the first priority must be to restore robust economic growth". Deficit reduction, they said, should be judged according to the strength of the economy.

When Osborne became chancellor three months later, he plumped for the first option – and missed the deficit target by a mile. Among the signatories recommending the second approach (now pretty much vindicated) was Manchester University's head of economics, Professor Martyn Andrews. Should make for an interesting chat in the senior common room if George ever has time to pop in.

The cutting rooms
Osborne's appointment is even more galling for academic staff at Manchester, many of whose own jobs are on the line. The university has announced plans to cut 140 academic jobs, including 40 within the Alliance Manchester Business School, home to the business, finance and economics course.

Setting out the reasons for the cuts, bosses listed a raft of Conservative policies, including "greater global competition, reductions in public funding, exchange rate fluctuations, the potential decline in student numbers and research income, new private providers, the new Teaching Excellence Framework [and] the uncertainties of Brexit". All interesting topics for a masterclass!
More top stories in the latest issue:
WAYNE'S WORLD
The Sun boasted that it was first to say that Wayne Rooney would return to Everton – without mentioning its many stories saying he'd be going elsewhere.
NAKED TRUTHS
Sarah Vine attacks Love Island and "the legacy of internet porn" in the Mail, while the Mail's own website features countless X-rated Love Island articles.
INDY-FENSIBLE
Despite launching its own service aiming at combating fake news, the Independent is still churning out unchecked nonsense in its quest for clicks.
AMORAL DILEMMA
The Daily Mail is adopting the Telegraph's policy of taking cash from dodgy regimes (in this case Turkey's) in return for publishing see-no-evil supplements.
MURDOCH SHE REWROTE
The sly spin-doctoring of under-fire Telegraph deputy chairman Murdoch MacLennan's Wikipedia page continues.
BLIMEY O'REILLY (Pt 94)
Trouble in Ireland for the Mail, again involving reporter Alison O'Reilly, as contacts between hacks and police come under the microscope.