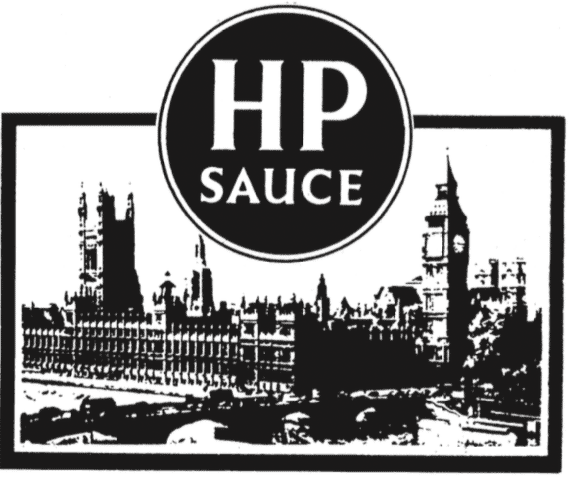 Oh for Fox sake…
Liam Fox, Issue 1428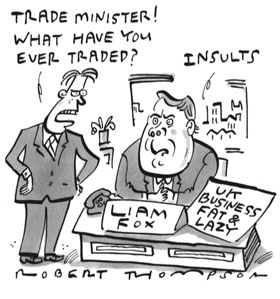 BREXIT has given Britain a "glorious opportunity to position ourselves at the centre of an increasingly interconnected world", boomed international trade secretary Liam Fox at Dubai's luxurious Capital Club.
His fine words rang hollow. The Financial Times reported that Downing Street had insisted on vetting questions to Fox from the audience in the United Arab Emirates last week. So no one could ask the obvious question: "What's the point of Liam Fox?"
Despite the assurances of blithe Brexiteers that leaving the EU will be far less complicated than joining it, Fox has been frozen into immobility by Brexit's vast complexities. The UK cannot begin trade negotiations with the UAE or anyone else until it has invoked Article 50 and left the EU. The two-year Article 50 process will not be remotely long enough to draw up a new trade deal with the EU. As Gus O'Donnell, a former head of the civil service, said, it took Greenland three years to negotiate its terms of trade when it left what was then the EEC, and all there was to talk about was fish.
Union flagging
No non-EU country will settle new terms of trade with Britain until it knows the terms of the eventual British-EU trade deal. There will be no need for Fox until that is settled. If we stay in the EU Customs Union, there will be no need for Fox ever. The EU would never allow the international trade secretary to give Britain a competitive advantage by making bilateral deals on the side.
When Fox said in July that Britain would indeed leave the EU Customs Union, which would at least give him the prospect of working on bilateral deals at an unspecified moment in the future, Theresa May slapped him down. When Boris Johnson said last week that Britain would invoke Article 50 early in 2017, which would at least begin that long, hard process, May slapped him down too.
But why was Fox living it up in Dubai's Capital Club anyway? After examining the register of MPs' interests, the Eye may be able to help. Fox stands out among MPs for the generous – nay, baffling – terms the publishing houses of repressive regimes have given him for his 2013 book on globalisation, Rising Tides. Don't worry if you've never heard of it – even Fox's friends in the Tory press didn't bother to review it. Rising Tides sold a mere 1,876 copies in Britain and America – the only markets where it was likely to find readers.
Nevertheless the Emirates Centre for Strategic Studies in the UAE was somehow convinced that there was an Arab audience for his book and paid Fox £4,344.91 for the translation rights. Azerbaijan, another dictatorship Fox is always visiting, was equally convinced its luckless citizens were gagging to read a book the British had ignored, and paid him £5,700 for the translation rights into Turkish.
Desert Fox
It doesn't stop with mysterious book deals. The Dubai World Trade Centre recently gave Fox £3,303 for flights and luxury hotel accommodation. Fox had to resign as defence secretary in the last parliament after he and his "adviser" Adam Werritty met contacts in Dubai's five-star Shangri-La hotel. Naturally, there is no public record of Fox alienating his many foreign friends by criticising the UAE or Azerbaijani governments' denial of basic civil liberties. Brexit may cripple Britain's trade with Dubai, but Fox will always fly in to thank the friends who have allowed him to trade on his own account.
More top stories in the latest issue:
WASTED ENERGY
How the French have given our inept government negotiators the runaround for years over Hinkley Point.
BALLS FROM BALLS
Ed Balls reinvents history in his memoirs to cover up how disastrously the private finance initiative deals signed on his watch have turned out.
FORENSIC ACCOUNTING
A report from a Commons committee has slated Theresa May's "forensic strategy", including her closure of the Forensic Science Service.
FRINGE BENEFITS
Some big corporates were unlikely presences at the Labour party conference, courtesy of fringe events run by the New Statesman.
CITY LIMITS
The City is banking on fringe meetings at the Conservative party conference to make its case for its own form of "soft" Brexit.
BACK ZAC AND CRACK
London Region Conservatives are counting the cost of Zac Goldsmith's disastrous and very expensive mayoral campaign.
DEFECTIVE LOGIC
As the Foreign Office finds a way to keep a file on spies Burgess and Maclean under wraps until 2073, it really is "health and safety gone mad".