Columnists
Issue 1430

With Bio-Waste Spreader: "
At the recent Tory conference farm minister George Eustice (or 'Useless' as he is increasingly known to farmers) claimed it was a late decision by the European Commission that turned the introduction of an EU farm subsidy in 2015 into another Whitehall omnishambles. Should he be taken seriously – or is this just another example of 'post-truth politics'?…"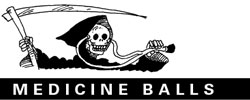 With M.D.: "
Under the umbrella of their union, the BMA, junior doctors felt safe to speak up en masse; but now the BMA is in retreat, it will be left to brave individual doctors to fight their corner on behalf of patients. Undoubtedly one of the bravest is Dr Chris Day, who unearthed the scandal that 54,000 NHS doctors in training appear not to have any whistleblowing protection if they dare to speak up and are punished as a result…"
With Remote Controller: "
Surely it's time for drama executives to be tough on crime drama and tough on the causes of crime drama. Such an initiative might be especially welcome for actresses and female audiences, as the 9pm peak-time slots seem mandated to feature not only a police investigation but also violent sexual assault against women. Currently occupying the pre-news fiction slots across three channels from Wednesday to Friday are the second series of The Missing, the third run of The Fall and the premiere seasons of Paranoid and The Level. During a random swoop last week – one second episode, two fourths and a fifth – there was at least one scene in each of a female character being hospitalised with gruesome facial and/or bodily wounds
[Reviews of The Missing (BBC1) Paranoid and The Level (both ITV) and The Fall (BBC2)]…"

With Old Sparky: "
The crackbrained Hinkley nuclear project (start-date potentially as late as 2033, see Eye 1413) does nothing to address the practical challenge of keeping the lights on – an issue in France as well as the UK. Both countries already need to import electricity at various times in the year. In France, it is during summer heatwaves when river water becomes too warm to cool inland nuclear power plants, and they shut down. Here, it is particularly in winter, with our "capacity margin" now close to zero. Both countries depend increasingly on cross-channel 'interconnectors' to balance shortages and surpluses: indeed, National Grid and its French counterpart RTE say we need more of these big two-way power cables. But their latest scheme is causing havoc in Hampshire, with talk of payments to a local council to lubricate NG's contentious plan, similar to those paid in France…"

With Piloti: "
On the evening of 29 December last, as Cameron Hall Developments and Newcastle city council were negotiating legal agreements for [a] very controversial planning application [for a boutique hotel conversion, spa, golf course and 72 homes], poor old Woolsington Hall went on fire. The listed building was rendered a wreck, gutted and roofless. Paul Mackings, the chief executive of Cameron Hall Developments, said afterwards: 'We are absolutely devastated.' Although Woolsington Hall is now a shell, its panelled interiors gone, the developers insist that 'its significance has not changed' and that, puzzlingly, 'the fire has revealed a different type of illustrative value'…"

With Lunchtime O'Boulez: "
The intended sale of Jacqueline du Pre's cello bow caused a stir recently: a high-quality item by the 19th century English luthier James Tubbs, but worth all the more (an estimated £30,000) for its association with one of the world's most celebrated performers. The Financial Times and others repeated the proud claims of auctioneer Tarisio that it had been owned by du Pre and came in 'a virtually untouched state' in the original box, with du Pre's name and Hampstead address attached. But 'untouched' was the word when it turned out the relationship between du Pre and the bow was more a matter of hope and conjecture than verifiable fact…"

With Slicker: "
Critics of the seemingly never-ending fiasco surrounding the national child abuse inquiry have targeted home secretary Amber Rudd over her handling of the decision to effectively sack the inquiry's third head, New Zealand judge Lowell Goddard. Investors who came across Rudd before she became a politician, when she was a not very successful venture capitalist running the family investment company Lawnstone, will not be surprised her judgment and competence are questioned…"

With Fokker: "
As prime minister Theresa May considered whether to allow extra runways at Heathrow or Gatwick, supporters of both schemes argued that the EU referendum result strengthened their case – but the early signs suggest otherwise. The referendum's most obvious consequence to date is sterling's whopping fall against the euro and dollar, and many economists seemingly agree that the pound won't regain its previous strength. Some airlines are already feeling the effect, despite people having booked their summer 2016 holidays before the referendum. Sterling's weakness has a lesser impact on domestic tourism than on the prices of overseas holidays, city breaks and stag parties…"
Letter from Sanaa
From Our Own Correspondent: "When Riyadh aimed air strikes over its southern border at Yemen's Houthi rebels in 2009, the Shia militants responded by sending men back in return. They seized dozens of Saudi towns and villages, forcing their rivals – the Yemeni army, then-president Ali Abdullah Saleh and the Saudis – to sue for peace. Seven years later the Houthis, who launched an audacious coup in 2014 seizing much of Yemen's western seaboard, are struggling to sustain a military campaign against Riyadh-backed militias while being pummelled by a US- and UK-backed, Saudi-led aerial campaign and squeezed by a naval blockade, again led by the Saudis. Their plan to end their latest war is little changed from 2009…"