Banks's Rock follies
Bad boy of Brexit, Issue 1486
BREXIT bad boy Arron Banks has become a very bad boy indeed on the Isle of Man, where the local company registry is threatening to strike off his key company, Rock Holdings. This is the company which not only supposedly provided an £8m loan to fund the Leave campaign, but also owns Banks's Gibraltar insurance interests.
On 30 November the Manx registry began action to dissolve Rock Holdings after receiving information on 7 November from company administrator Greystone Trust that, contrary to what had been filed by Rock on 1 November, it was not the registered office for the Banks company.
The Manx regulator wrote to Rock – although where exactly, if not at the wrong address in Athol Street in Douglas it had provided, is unclear, as the notice is private – giving the company two months to provide a new registered office address on the island. If no address is provided, notice will be served on the company that Rock Holdings will be struck off and dissolved in a further two months' time.
The document filed on 1 November, dated 5 October, was signed by either Banks's lawyer brother Jonathan, who lives in Hong Kong, or long-time business associate Timothy Revill from Guernsey. They became directors and, for Revill, company secretary on 28 September. That was when the former two directors and company secretary from local company administrator PCS quit. Who filed the document for Rock is not stated.
The 'Street of Thieves'
What makes the Greystone declaration odd is that, also on 1 November, it filed the annual return for another Manx Banks company, ICS Risk Solutions, which owns the Go Skippy insurance broker, Eldon Insurance Services. And this stated that ICS's registered office was at Greystone's offices in Athol Street!
Jonathan Banks is also an ICS director. Revill was, but he resigned in March 2018. He had already resigned from Southern Rock Holdings in Gibraltar, through which Rock Holdings owns the insurer. The ICS annual return was dated 29 October.
So what is going on in Athol Street? Years ago it was referred to locally as the Street of Thieves, before the current rigorous offshore financial centre standards were enforced. Greystone managing director Michael Riddell told the Eye: "Rock Holdings is not and has never been our client. The purported change of registered office to this address was done without our knowledge or consent, and when we became aware of it we immediately corrected the record. Only we are permitted to undertake certain filings for ICS Risk Solutions."
Ineligible donor
It was on 1 November that the Electoral Commission announced that it had asked the National Crime Agency to investigate the £8m funding of the Leave campaign by Banks. This followed the commission's previous investigation into the source of the £8m, which held that the money had not come from Banks personally as declared, but from Rock Services, a subsidiary of Rock Holdings. But Banks's associate Liz Bilney, an ICS director, told the commission that the money actually appeared as a shareholder loan to Banks in the books of Rock Holdings.
According to documents in Gibraltar, in 2013 Arron Banks owned all of Rock Holdings. However, according to the Rock Services 2017 accounts, Banks only has a "majority shareholding". Manx records show the Holdings shares were owned in 2017 by a Gibraltar nominee company. All clear? But then clarity is not the Banks way.
Unable to obtain evidence outside the UK, the Electoral Commission called in the NCA to investigate an alleged breach of electoral law – funding from an overseas (ie Manx) and thus ineligible donor, Rock Holdings.
Even if Rock Holdings is dissolved, that is unlikely to prevent the NCA investigation obtaining bank and company records. No doubt Banks would not want such a fate to befall such an important company in his offshore network – or to prevent the NCA from confirming that he has committed no crime or breached any electoral regulation.
'Slicker'
COLUMNISTS
Issue 1486

With Bio-Waste Spreader
: "As Britons gather for their seasonal feasting, many will enjoy delicious cuts of beef, lamb and pork boasting high levels of farm animal welfare, local provenance and low food miles thanks to the existence of small local abattoirs. But given the speed with which these mostly family-run businesses are now closing, how much longer will 'locally produced meat' be available in the UK?…"

With M.D.
: "Nutritional science is complex and conflicting, but the simplest strategy comes from Michael Pollan, the activist and author of Food Rules: An Eater's Manual: 'Eat food, mainly plants, not too much.' More recent research on the microbiome, the trillions of bugs that live in your gut and make it unique, is well summarised by Professor Tim Spector in The Diet Myth. 'The most dangerous myth is the notion that we all respond to food in the same way, that when we eat food or follow certain diets our bodies behave like the bodies of identical lab rats. They don't. We are all different' he writes.. 'The truth is that each of us responds to food differently even if the food and the environment are identical…"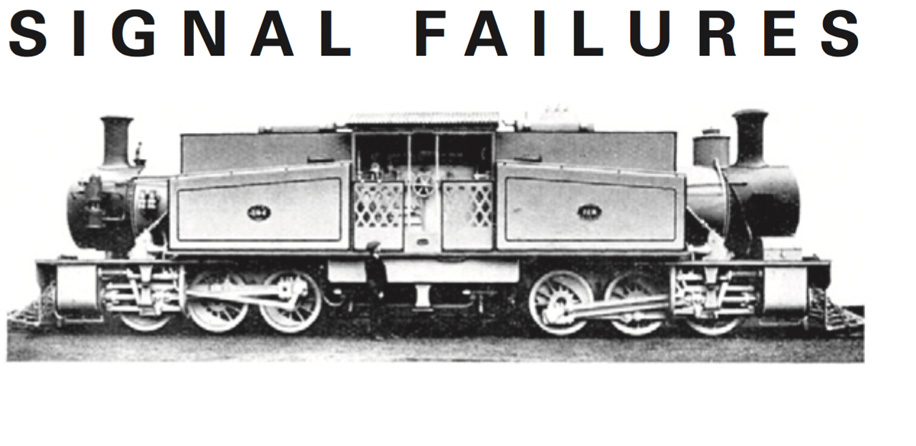 With Dr B Ching
: "Passengers wondering why rail fares rise by more than inflation every January might like to know their largesse helps cover an even bigger annual rise in payments to a Network Rail (NR) supplier. When NR began electrifying successive routes, it didn't recruit its own teams for what should have been steady, long-term work. Instead contractors and their subcontractors recruited and developed the expertise. Thus NR chose for itself the role not of engineer but manager of contracts of mindboggling scale and complexity. Engineering and management consultancy Atkins has been involved in designing many of NR's electrification schemes…"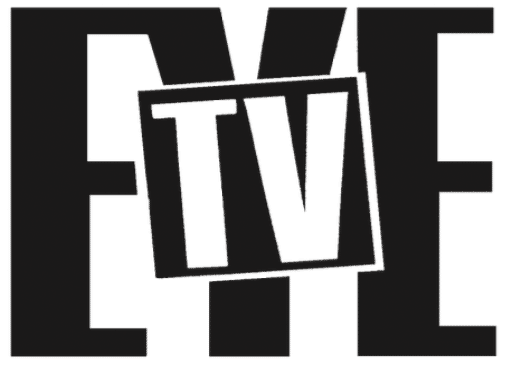 With Remote Controller
: "Although officially celebrating the birth of a child who would conquer death, our Christmas TV schedules now mainly praise the immortality of dead comedians. The festive fortnight includes reruns of Tommy Cooper (ITV), Ken Dodd, Norman Wisdom, Ronnie Barker and Victoria Wood (BBC2/4). This fashion started with posthumous showings of Eric & Ernie, who, more than three decades after their last recording, are represented this time by two lots of unfamiliar material…
[preview of the Christmas and New Year schedules (all channels)]."

With Old Sparky
: "Our 2018 round-up on progress towards realism in energy policy features one signal success: the scuppering of the infeasibly costly Swansea Tidal Lagoon project. The contortions, evasions and sheer greed of its promoters conned the ever-hopeful folk of Swansea with DeLorean-style promises of jobs and industrial revival. But logic, and the Eye's persistent revelations, prevailed. The full seven-year story is yet to be told; and if it rears its head again, we have a bulging file…"

With Lunchtime O'Boulez
: "New research by online magazine ArtsProfessional finds that women in full-time employment in cultural activities earn 10.6 percent less than men. So what's new? Reading on, it turns out that one of the worst pay-gap offenders is none other than the Southbank Centre, which for years has been run by the recently departed Jude Kelly as a flagship enterprise for female visibility – home to the Women of the World Festival, which Kelly founded in 2010, and to other feminist initiatives. Despite this, it pays its female staff a whopping 18.3 percent less than their male equivalents…"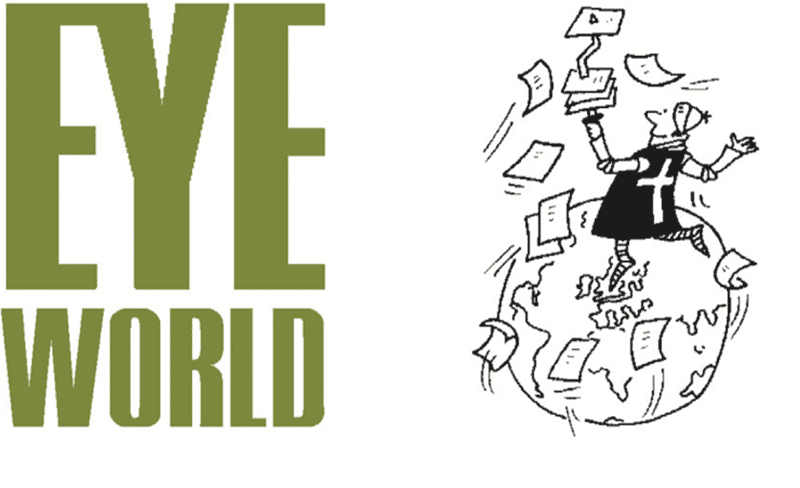 Letter from Skopje
From Our Own Correspondent
: "We seek him here, we seek him there – our damned, elusive former premier Nikola Gruevski. But mainly we seek him in Hungary, where resident 'dictator' Viktor Orbán is shielding his sorry arse from a well-deserved stretch in prison. Gruevski has done, as you say in your English vernacular, 'a runner'. Orbán openly scoffs at our demands to extradite Gruevski back to Macedonia to serve a two-year sentence for corruption. Instead the Hungarian prime minister enjoys himself hugely over our extreme incompetence in preventing Gruevski's elaborate flight across the Balkans to Budapest…"