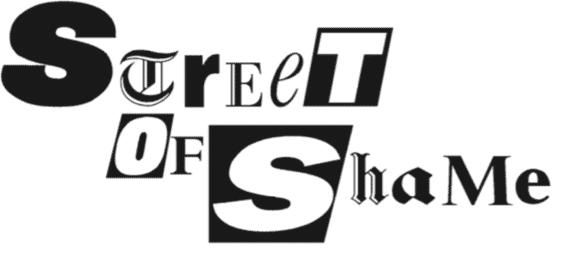 Well Hacked Off...
Leveson latest, Issue 1485
WHAT do you call a group of people who flagrantly breach privacy, make surreptitious recordings, flout off-the-record agreements and misquote sources? Not journalists, stoopid – it's the anti-press campaign group Hacked Off!
The group's surprising activities were revealed by Lord Justice Davis and Mr Justice Ouseley in a recent judicial review, brought by the lobby group (after crowd-funding more than £100,000) to try to force the government to reconsider its decision not to press ahead with the second part of the Leveson inquiry. This would have looked into all the details of illegality which were sub-judice at the time of the first sittings in 2011-12.
At the end of November the verdict came in: Hacked Off's case "fails at almost every level" and there is "absolutely no viable basis for these grounds of claim", the judges declared.
'Decidedly unattractive'
Although the judges had much sympathy for the named claimants – wrongly accused Christopher Jefferies, Gerry and Kate McCann, and former Crimewatch presenter Jacqui Hames – they had a very low opinion of the legal argument they put forward. It was, Davis remarked, "decidedly odd, indeed decidedly unattractive" to base their case not on what David Cameron said in the House of Commons about Leveson Two, but instead on what the then prime minister may or may not have said at a private meeting with Hacked Off representatives in November 2012.
It was only in late September that Hacked Off's former executive director Dr Evan Harris played a trump card: the scourge of the phone-hackers was, in fact, in possession of a covert recording of the whole meeting, made by a colleague! This, as the judges were not slow to notice, included Harris clearly telling the prime minister: "What is said in this room stays in this room… No verbatim record is being kept, so we want to speak freely." Cameron could also be heard confirming: "I am glad this meeting is off the record."
"I find it unacceptable that this claim is, in substance, formulated by reference to a breach of that assurance," thundered Davis in his judgment. "Indeed, given that the doctrine of legitimate expectation is rooted in fairness, it seems to me that it would be contrary to fairness to allow what is said in such a meeting, conducted on an agreed private basis, to be permitted to ground the claim."
Selective quotes
Worse, the full transcript which the judges demanded (instead of the "limited" extracts offered by Harris, which they noted "did not, for example, include the 'what is said in this room stays in this room' passage") proved that the "specific assurance" both Harris and Hames insisted in their witness statements the PM had given them was nothing of the sort. "Mr Cameron at this meeting in fact, as I conclude, gave no such promise, categoric or otherwise," Davis spluttered.
Hacked Off duly issued a press release about the judgment filled with selective quotes which made it appear more favourable to itself. This included scene-setting descriptions of the findings of Leveson Part One presented as if they were new findings from the recent case, and the sentence: "If one is to look for a clear statement from Mr Cameron as to the intended implementation of Part 2 then one can, on one view, find it" – but not the subsequent qualifier that Hacked Off "does not rely on that" or that "it is an indication at the outset as to just how unsatisfactory" the argument it used instead was!
More top stories in the latest issue:
NEW STATESMAN'S DECREE
Why actor and author David Walliams wants exact details of his compering gig at the sleazy Presidents Club shindig a year ago to stay on the record.
LOWERING THE STANDARD
Editorial for ads… wall-to-wall photos of owner Evgeny Lebedev and his sleb chums – yes, it's business as usual at George Osborne's Evening Standard.
THE WAR ON CLICKBAIT
The Daily Star knows what works and tells is online hacks: 'Never underestimate the threat of World War 3' to get the readers clicking.
PARTY PAUPERS
Reach, owner of the Mirror and Express titles, has a change of heart and at the last minute disinvites casuals from the Mirror-themed staff Christmas party.
WOOTTON ON THE WARPATH
A spat between Strictly's Stacey Dooley and the Sun's thin-skinned showbiz supremo Dan Wootton seems to have inspired a pathetic hit-job on her.