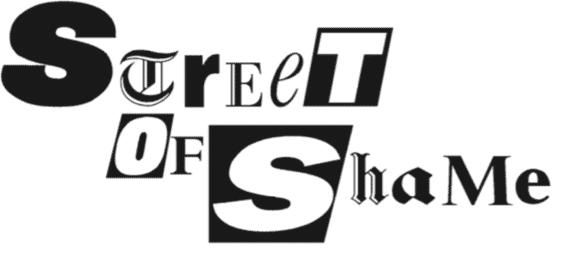 Spiked! Eye told you so...
John Whittingdale, Issue 1416

NO sooner had the new issue of Private Eye gone on sale this week, carrying a detailed article questioning the motives of national newspapers in spiking a story about culture secretary John Whittingdale (full text below), than Whittingdale himself took the initiative, issuing a statement that was widely seized on by the BBC's Newsnight, Fleet Street, opposition MPs and press privacy campaigners. The rest, as they say, is histrionics…
ON 10 November 2013 the Tory MP John Whittingdale flew to Amsterdam for the MTV Europe awards. His flights, hotel and tickets were all paid for by MTV. Yet he has never declared the hospitality in the register of members' interests.
"John inquired about the cost of the trip from the organiser and was advised it was £534.82," a source close to Whittingdale told the Eye last week. "John was told that this was under the threshold and so he did not need to declare it." The threshold for declaration has been £300 since last year, but in 2013 it was still 1 percent of an MP's salary (just over £660).
Given that MTV also paid for him to bring a female friend, it seems quite a bargain that the total value of two people's return air fares, accommodation and VIP hospitality at the event itself was no more than £534.82.
Oddly enough Whittingdale did declare his hospitality from MTV when he attended the same awards in November 2006, in Copenhagen. And in both 2006 and 2007 he declared that "my wife and I attended the Brit Awards at Earls Court as guests of the British Phonographic Industry", which, being a short hop from Westminster, seems unlikely to have been worth more than an outing to Amsterdam. Having declared these other trips even if they were under the threshold, why not err on the side of openness by adding the Amsterdam one to the register – especially as his hosts' business was part of his committee's remit?
Had he done so, he would have had to record that MTV's largesse covered his female companion. Not his wife – he was by then divorced – but Olivia King, who works as a £200-an-hour dominatrix at a basement in London SW5 under the professional name Mistress Kate. Later that month, on 28 November 2013, she also escorted Whittingdale to the Sports Ball in London, a glitzy fundraising dinner attended by the Duchess of Cambridge. The pair were photographed by a freelance snapper working for the Sunday People, who had been tipped off about the identity of the MP's girlfriend.
The People seemed enthusiastic about its scoop. King was secretly photographed with her Tory paramour in the street and on the tube; further photos were taken of her leaving her S&M dungeon. On 15 December, the tabloid's head of content, James Saville, texted the contact who had tipped off the paper and said the story would run immediately after Christmas: "It's going to be a New Year belter."
But it wasn't. Mirror Group bosses decided that the story must not run.
Nothing to see here…
This has become something of a pattern with the tale of Whitto and Mistress Kate. In January 2014 the Sun took it up. "The editor is really keen and having final meeting with lawyers tomorrow," a hack told a source. Again the story was spiked.
A month later the Mail on Sunday seemed ready to publish, dispatching hacks to Olivia King's home village in Essex to interview friends and neighbours. Editor Geordie Greig was a-quiver with excitement. But shortly before it was due to run he suddenly told staff the story was dropped and their investigation must stop. No reason was given.
It is possible that each newspaper independently concluded there was no public interest. That was the briefing to trade paper Press Gazette last week by "Fleet Street insiders", who gave various justifications for not running the story – including that Whittingdale is not married, was not a cabinet minister at the time and "is not a figure who is high profile enough to ring many bells with readers".
But in that case why did they bother confirming the liaison and obtaining photos? Besides, even in the post-Leveson era such scruples haven't stopped them running salacious scoops on lower-profile politicians. In September 2014 the People's sister paper, the Sunday Mirror, lured Tory MP Brooks Newmark into "sexting" pictures of his penis, and last July the Labour peer Lord Sewel was secretly filmed by the Sun on Sunday cavorting with two prostitutes.
One striking difference with Whittingdale is that although he wasn't a cabinet minister in 2013 he was a figure of influence over the fate of newspapers (and broadcasters) as chair of the Commons select committee for culture, media and sport. The press had good reason to keep him sweet, partly because of his hostility to the BBC but mainly because he seemed sympathetic to the Street of Shame, telling parliament in October 2013 that a new regulator must be one which "commands the support of as many of the newspapers as possible, rather than a system which commands the support of none of them".
Ipso facto
In the latter months of that year a group of senior Fleet Street executives, led by Paul Vickers of Trinity Mirror, were designing what they claimed would be just such a regulator, Ipso. At the Sunday People, the group legal director who had to clear the Whittingdale story before publication was the same Paul Vickers. Wearing yet another hat, he was also in charge of Trinity Mirror's response to phone-hacking allegations – which, at the time, consisted of an indignant denial. In late 2013 the company feared that Whittingdale's committee might launch its own inquiry into hacking at the Mirror titles, along the same lines as its previous investigation into News International.
In short, the press bosses wanted to hug chairman Whittingdale close. When Vickers resigned in March last year as chair of the regulatory funding company that controls Ipso, the MP seems to have been given advance notice – even before Ipso's own chairman, Sir Alan Moses. Questioning Moses at the select committee two weeks earlier, Whittingdale said he "understood" that Vickers was standing down. "Then you have news that I do not," Moses replied.
'Asset' management
After the May 2015 election Whittingdale was, rather surprisingly, elevated to the cabinet as culture secretary, responsible for deciding if press regulation is working and for cutting the BBC down to size. Cue great rejoicing among editors, who started referring to him as "our asset". Thank goodness they had not printed the Mistress Kate story!
Soon afterwards, however, the Independent hack James Cusick started investigating how and why the tabloids had suppressed a classic tabloid splash. Between August and October he gave regular progress reports to editor Amol Rajan and other editorial execs, who seemed to agree it was a revealing tale about politics and the media.
But then, on 19 October 2015, the culture secretary gave a speech to the Society of Editors conference in London, attended by Amol Rajan, Paul Dacre and the rest of the Fleet Street elite. The minister was in friendly mood, revealing that he had chosen not yet to activate a draconian clause in the Crime and Courts Act forcing newspapers and magazines outside the state-approved system to pay costs in libel and privacy cases even if they won.
The next day, the Indy editor sent an email to his reporter Cusick: "We can't do this story, I'm afraid. I'm sorry to be the bearer of bad news… Thank you for all your excellent work on this story – and sorry it's reached this denouement."
Rajan gave no explanation, but another executive later told hacks: "We can't do this inside this building." The Independent is based in the Kensington HQ of the Mail, which also provides some back-office services. A different Indy executive put it this way: "As tenants of the Mail we cannot be seen to take away an asset like Whittingdale from them. We would be out on the street."
So the silence continued until 2016. Two weeks ago, after the Eye had begun looking into the story, a website called Byline ran a version of it under the headline: "Culture secretary John Whittingdale caught in prostitution scandal." Last weekend it added a report by James Cusick – who took redundancy when the Independent print edition closed – of "how Fleet Street bosses buried a scandal and got their man into Cameron's Cabinet".
Can Paul Dacre et al still ignore the news as it starts to swirl around the internet? When thundering against the Levesonian model of state-backed regulation, the big newspaper groups insist that no politician should be allowed to influence how they do their job. Yet the effect of their silence over Whittingdale is to make it appear that coverage of a senior politician could be influenced by their vested interest in keeping him in office. As the Daily Mail itself demanded last Friday, furious at not being allowed to reveal a celebrity's sexual threesome: "Whatever happened to the public's right to know?"
More top stories in the latest issue:
MIRROR CEILING
As phone-hacking legal cases mount, Trinity Mirror raises the cash it has put aside to pay damages and legal fees to £41m. But will even this be enough?
BEYOND THE GUTTER…
How the Mail on Sunday conned a mother grieving the loss of five family members to secure what it claimed was an 'exclusive interview'.
TATTY TATA COVERAGE
Telegraph advertising from China remains safe as the paper soft-pedals over Beijing's dumping of cheap steel and its role in the Tata crisis.
MAIL RIVALRY
Empty seats on the Daily Mail table at the British Press Awards as Dacre and Co avoid having to see the Mail on Sunday win Newspaper of the Year.
FORGETFUL SUN
The Sun is so excited by the latest sexting scandal (this one involving Danny Cipriani) it forgets to say he was a columnist for the paper only last year.
TRUMP CARDS
Donald Trump gets another big plug in the Aberdeen Press & Journal – whose editor happens to be married to the Donald's PR chief in Scotland.
WHY OH WYATT…
Petronella Wyatt serves up a banquet of balls on Michael Gove, as her three-part series on Tory bigwigs draws mercifully to a close.