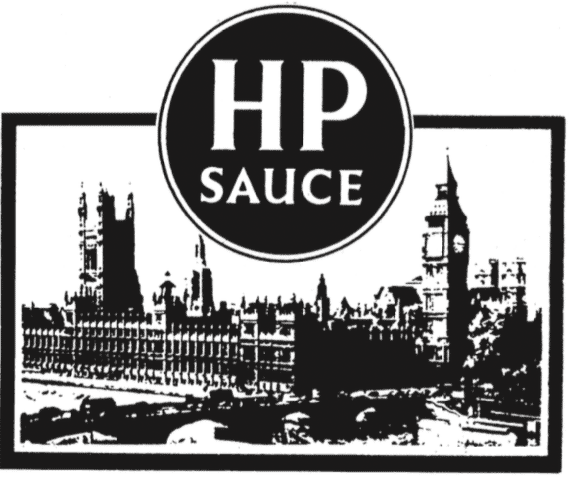 Financial secrecy and the DUP
Democratic Unionists, Issue 1446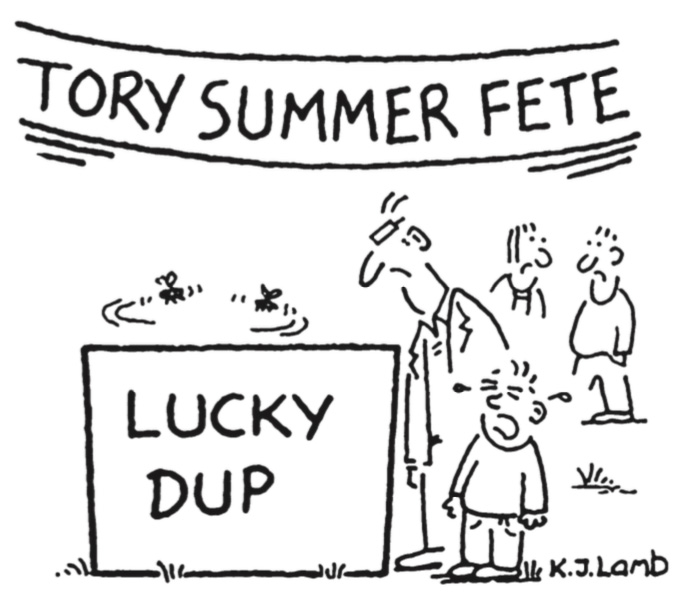 A HUNG parliament "will be a great opportunity for Northern Ireland's leading Unionist party, the DUP, to offer its favours to whichever of the two main parties is the highest bidder". So we reported shortly before the general election of May 2015 (Eye 1387). Against all expectations, David Cameron won an outright majority and the question didn't arise – until last week.

For all the howls of outrage from Labour MPs at Theresa May palling up with "a gang of homophobes and creationists", Labour was itself quite cosy with the DUP during Gordon Brown's premiership – partly because of an ill-fated electoral alliance between the rival Ulster Unionist Party (UUP) and David Cameron's Tories.

Before the 2015 general election, DUP deputy leader Nigel Dodds claimed in a Guardian interview that a "considerable number" of Labour MPs had told him they would rather do a deal with him than with the SNP. Dodds didn't seem unduly bothered whether his deal was with Ed Miliband or David Cameron. He wasn't looking for a coalition, merely an "understanding" that would send oodles of dosh to Northern Ireland.

Whipping boys
Now he has one. But the Democratic Unionists may not be prepared for the ceaseless, toxic spinning of the Tories, who will now make them the whipping-boys for every mistake made by foreign secretary Boris Johnson or trade secretary Liam Fox. Worse still, they can now expect close scrutiny from the London tabloids, who have deeper pockets than the Belfast rags and fewer reasons to pull their punches than Northern Irish hacks who bump into DUP honchos in their local supermarkets.

There are plenty of scandals to which Fleet Street's finest may now turn their attention – most topically, to unanswered questions about a £435,000 donation to the party before the EU referendum. The DUP spent most of this windfall on newspaper ads and campaign merchandise in, er, England.

Unlike their English counterparts, political parties in Northern Ireland don't have to identify their benefactors. The rule was introduced during the Troubles, to protect donors from intimidation by paramilitaries, but – surprise! – the DUP still upholds it almost two decades after the Good Friday agreement, and refused to say who gave the money. In February this year the donor was finally exposed as the "Constitutional Research Council", a hitherto unknown group run by a Scottish Tory who is the business partner of a former head of Saudi intelligence.

Financial secrecy isn't the only anachronism the party cherishes. The DUP-led Northern Ireland Executive refused to accept the libel law reforms passed by the Westminster parliament four years ago – much to the profit and jubilation of Paul Tweed, libel lawyer to DUP bigwigs such as Peter Robinson and Ian Paisley Jnr, who urges celeb litigants to "cross the Irish Sea to Belfast" to take advantage of the bad old law. If a posse of Fleet Street hacks start nosing around the DUP's many murky corners, will even Tweed be able to frighten them off?


Boiler pressure

THE post-election scramble to get up to speed on the Democratic Unionist Party (DUP) and Northern Ireland politics gave fresh attention to the Cash for Ash scandal that ended Stormont power sharing, widely summarised as a "botched green energy scheme".

Meanwhile, the Renewable Heat Incentive (RHI) scandal itself (Eyes passim) rumbles on. DUP leader Arlene Foster was minister at the Department for the Economy (DoE) when the scheme was created in 2012; it included a loophole creating a perverse incentive offering funding to heat empty spaces using wood pellet-fuelled boilers. Thanks to the lack of cost controls, RHI was projected to be £490m over-budget over the 20-year life of the scheme.

Legal challenge
New regulations cutting off the cash flow came into force in April, but a legal challenge from a group of 500 boiler owners is set to go ahead at the high court in Belfast in October. The boiler owners say they had 20-year contracts with the scheme and there is no legal power to cut off their payments.

A public inquiry led by retired judge Sir Patrick Coghlin is now wading through documentary evidence and will start oral hearings in the autumn. Coghlin has promised to "fearlessly examine the evidence without interference from any quarter". Last month details emerged in the Irish press of concerns raised by Ofgem in 2015 about the way the scheme was being run, that had been dismissed by the DoE at the time as "minor".

Now the DoE has had to admit it is struggling to appoint a firm to inspect all 2,100 of the scheme's boilers, in the desperate hope of finding some other way to cut down the overspend, having received no bids at all that met the tender requirements.
More top stories in the latest issue:
BARWELL'S BOUNCE
Theresa May and her new chief of staff Gavin Barwell were at loggerheads just a week before polling day… but needs must.
RUDD DAWN…
Did voters in Hastings & Rye who slashed home secretary Amber Rudd's majority read about her less than stellar business career in the Eye?
THE LADY VANISHES…
Given how elusive Lady (Victoria) Borwick was during the campaign, no wonder the Tories lost normally rock-solid Kensington to Labour.
BALLOT BALLS-UP
Labour wants an inquiry in Plymouth where polling stations turned voters away telling them they had already voted, and where postal ballots were not received.
DREADSOME LEADSOM, Pt 94
With a fragile government, Theresa May makes a very odd choice indeed putting Andrea Leadsom in the sensitive post of leader of the House.
SWISS WHEEZE
Britain might have made a shrewd move in turning to a Swiss professor of negotiation and conflict resolution for advice on Brexit talks with Brussels.