Heathen's greetings for Advent!
Songs of Praise, Issue 1460
ADVENT Sunday is an important date in the Christian calendar: the start of the liturgical year, as well as of spiritual preparation for Christmas. But it seems no one tipped off the clueless chancers who now run the BBC's Songs of Praise.

"The Advent season has some wonderful hymns and music," a caller to the BBC audience duty log on 3 December pointed out, "which can only be sung and played at this specific time of year with specific reflective themes over the four weeks." However, as another noted: "No mention of Advent on Advent Sunday." The programme was instead given over to a sub-X Factor gospel choir competition.

Cue outrage from Songs of Praise devotees – including many older people no longer able to get to church, who rely on it for their weekly access to choral music. "We feel quite sick and as if we have been kicked in the stomach," said one. "Why on earth does this 'competition' have to be shown today? Have you got any sense of loyalty to those who have been following you for years?"

Plummeting quality
That question at least is easy to answer: none whatsoever. Since July the plummeting quality of SoP has been all too apparent to viewers, and the explanation can be seen in the final credit: it has been moved out-of-house and is now produced by an amalgamation of two production companies, Avanti Media and Nine Lives. The decline in quality has been particularly visible in recent weeks as they ran out of money, having recklessly spent much of the BBC's initial payment in the first weeks of the contract this summer.

Avanti has previous form here. When it won a contract to produce three editions of SoP from Llandaff Cathedral in 2013 (Eye 1340), the BBC Trust launched an anti-bribery investigation after learning that during the tendering process the company had entertained SoP's editor to a night out at the Albert Hall and a party in a nightclub. (The trust eventually decided the freebies did not influence the outcome.)

There was another row when it emerged that Avanti was paying the Llandaff choristers just £55 a day to perform – barely a quarter of the daily rate of £214 agreed between union Equity and the BBC. And yet more controversy arose when the Eye revealed that Avanti had used the episodes to promote singers who were on the books of its talent agency, Avanti Artists – in flagrant violation of BBC policy on commercial conflicts of interest. Avanti boss Emyr Afan is nicknamed "Del Boy Bach".

Despite all this, Avanti/Nine Lives have somehow won the £12m contract to make every episode of the programme for the next three years with Del Boy as executive producer, even though more reputable companies (such as ITV Studios and Tern Television) submitted bids. You'd think the bare minimum qualification for making Songs of Praise is to know something about hymnody – and to have heard of Advent. But apparently not. Do they even know it's Christmas?
More stories in the latest issue: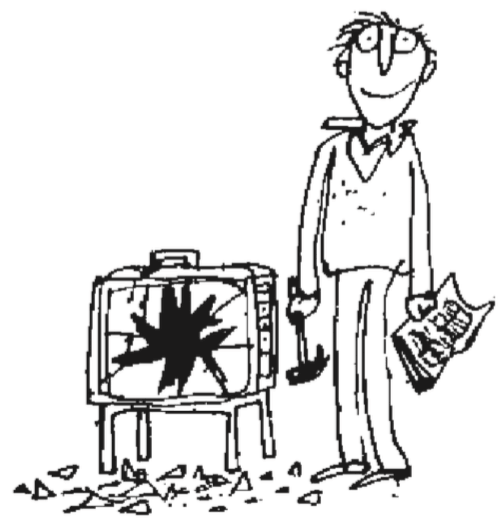 MICKEY MOUSE JOB
Will Disney find a job for James Murdoch after the takeover of 21st Century Fox, despite his unfortunate track record? The Goofy costume awaits!
SAFE PAIR OF HANDS
BBC lifer Fran Unsworth takes the job as the corporation's head of news – to the personal disappointment, apparently, of Today's Nick Robinson.
NOSY NETFLIX
The streaming giant faces privacy questions after its festive tweets made jibes at customers' odd viewing habits.
ANTI-SOCIAL MEDIA
Facebook's answer to learning that it was making people depressed was to tell them to... use Facebook more!
PORN WINNERS
The frontrunner to produce an official age verification system for all online porn viewing in the UK is the owner of… some of the world's most popular porn sites!
PLUS: Anti-Social Media, Ad Nauseam, Dumb Britain, Desperate Business, Malgorithms & more.