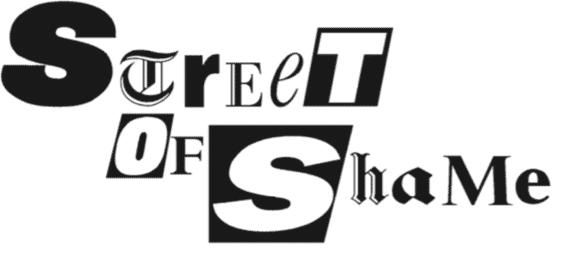 Compare and contrast
Price comparison sites, Issue 1442

THE Sun has turned both barrels on price comparison website uSwitch with the launch of an exclusive investigation into how it "initially only shows deals from firms that pay it commission of up to £100 a go".

"U-SWIZZ" bellowed the front page on 29 March. The next day brought news that the company "and fellow comparison sites GoCompare, Compare the Market and MoneySuperMarket" were lobbying the Competition and Markets Authority to be allowed to limit the number of sites they recommended, along with a rare special "Sun Says" editorial accompanying the story and deriding the "sneaky sites... First uSwitch, not U Stitched-Up."

Pushing an agenda
The next day's paper hauled the prime minister into the story - or at least her slightly bemused spokesman, who said "clearly this story is concerning". On 2 April came the shocking news that the four aforementioned comparison sites had "seen profits quadruple in ten years... our research shows they are enjoying soaring profits just like the Big Six energy firms", while two days later there was news of a poll showing that "nine in ten families say energy price comparison websites should stop pushing people into costlier deals and automatically show all available tariffs".

The paper returned to the topic on 5 April with a further "Sun probe" revealing that "if other sites, including Confused, Compare the Market, MoneySupermarket and GoCompare, were allowed to only show deals for which they get paid commission, customers would lose an average of £68 each".

Suspend your disbelief
So who can readers trust? Well, by an astonishing coincidence Sun publisher News UK is the second-biggest shareholder of, as well as providing the office space for, another website which offers consumers the opportunity to compare energy suppliers and switch online. The site - its name for the moment escapes us - went unmentioned in the attacks on its supposedly "sneaky" rivals, but its chief executive Kelvin MacKenzie has never been shy about singing its praises in his own Sun column, offering shameless plugs for its price comparison services on no fewer than 38 occasions since its launch in 2015! However, with MacKenzie now suspended after the Ross Barkley storm, will the Sun consider a cost-saving switch of its own?
More top stories in the latest issue:
ANOTHER CUNNING STUNT
Purported billionaire James Stunt has suffered defeat at the high court in the war to stop newspapers being allowed to write about rich businessmen
HUFFING AND PUFFING
More shameless commercial plugging from the Telegraph, with Gareth Bale being invited to give the lowdown on his mattress sponsors in an interview.
LEVY LEAVES
Daily Mail hack Geoffrey "Lickspittle" Levy, best known for his hysterical attack on Ed Miliband's father, has been quietly put out to pasture.
SPARE TYRER
Sunday Times executive editor Bob Tyrer has taken to concocting strange corrections to maintain his toe-hold on the Corrections & Clarifications box.
WHAT A HALLS-UP
Another victory for Sun TV editor Andy Halls, who was responsible for a grovelling apology the paper had to make to Sky presenter Kirsty Gallacher.
IN THE COURTS
The legal eagles who were shot down by Mr Justice Warby as he refused Katie Hopkins leave to appeal his judgment that she had libelled Jack Monroe.