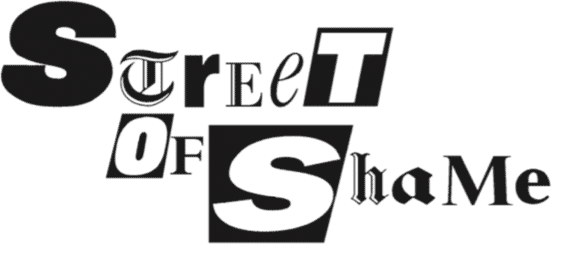 Barbara bites back
Conrad Black , Issue 1532
BARBARA AMIEL uses her memoirs published this month to attack various critics of husband Conrad Black, the disgraced former Telegraph owner – and first to take a bullet is Black's less than admiring biographer, Tom Bower.
Amiel recounts how at a London book launch she started chatting to a woman she took to be the former Telegraph columnist Minette Marrin. "Unfortunately she turned out to be Veronica Wadley, editor of the Evening Standard, who bore the considerable handicap of marriage to a spectacularly bad yellow journalist and author named Tom Bower. He had written a very nasty piece about Conrad and now came smarmily up to me holding out his hands. At that point I realised my error and refused to clasp it. He sneered like a cobra."
Next to feel the lash of Amiel's pen is the Daily Telegraph's dry former City editor Neil Collins, who like many Telegraph hacks was appalled by Black's behaviour and wrote a Telegraph column critical of him soon after Black sold the paper. Amiel accuses Collins of buying and selling shares in companies he wrote about and of being the sort of journalist who sucks up to his boss until his cheeks "nearly implode".
'Rich man's trade union'
Nor does Max "Hitler" Hastings, former Torygraph editor, emerge unscathed from Amiel's book. After Black sold the paper, Hastings wrote that Conrad was "seldom unconscious of his responsibilities as a member of the rich man's trade union". Amiel retorts: "Hmm. I thought back to the lengths Conrad had gone to protect rich man Max's not inadequate income at the time of his divorce."
Sometime Sunday Telegraph editor Sir Peregrine Worsthorne, 96, takes some flak, too. His crime? To have given "a gratuitously vituperative" remark to the Independent, calling his friends "not my definition of the great and the good. Conrad bestrides a very small world like a colossus". Amiel concludes: "Knowing Perry's vanity, I suspected he had practised that quote in front of the mirror in case the BBC came calling."
Black can hardly have expected Worsthorne to be complimentary. He had his henchman Andrew Knight sack the old boy from the Sunday Telegraph – and to make matters worse, the assassination occurred over breakfast at Claridge's, just after the waiter had served Perry two perfectly-poached eggs, quite ruining his appetite.
Amiel's pièce de resistance, however, is her revenge on the late Bill Deedes, sometime Telegraph editor and the closest thing the paper had to a living saint.
'Colder than liquid air'
Amiel wanted his advice: should she continue to write her Telegraph column even though she was married to the proprietor? They had barely taken their seats at the Stafford Hotel's dining room when she put the question, expecting him to say yes. Instead Deedes was bluntly honest: "I think you should leave. It is not in the interests of the Telegraph to have the wife of the proprietor on its pages. This presents a problem for your editors and colleagues."
Amiel describes the encounter as "colder-than-liquid-air". Of the octogenarian Deedes she writes: "He seemed carved in blue ice, with an aura of frosty integrity hovering over his skeletal face. He never once looked at me during our conversation, fearing, I suppose, that he would turn to salt."
As a parting shot she notes that "the old bugger" was having a "little pas de deux" with Victoria Combe, a female Telegraph journalist 50 years his junior. Given that Bill Deedes is still revered by Telegraph readers, one awaits the paper's review of Amiel's book with interest.
More top stories in the latest issue:
HUGO BOSSED
A juicy bit of gossip in Sasha Swire's Diary of an MP's Wife – concerning hubby Hugo and Jerry Hall – is ignored by all the Murdoch papers. Fancy!
WAGGING: A TALE
Why the Sun came over so coy when reporting the libel action between Rebekah Vardy and Coleen Rooney over alleged leaks to one particular tabloid.
ALL A MATTER OF TRUSS…
Telegraph Brexit supremo Asa Bennett, who joins Liz Truss's trade department later this year as speechwriter, is writing as if he's working for her already.
FINANCIAL (HARD) TIMES
Having dispensed with freelancers for a year, the FT tries to cash in by charging them for personal finance advice to help them cope in straitened times.
IN THE COURTS
The judge in Julian Assange's US extradition hearing rejects Amnesty International's request for observer status at the proceedings.
GOOD TIMES, WORSE TIMES…
The Times's obituary of its widely revered former editor Harry Evans is littered with malicious untruths about his sacking by Rupert Murdoch in 1982.