Unhealthy ambition
Medicine Balls , Issue 1498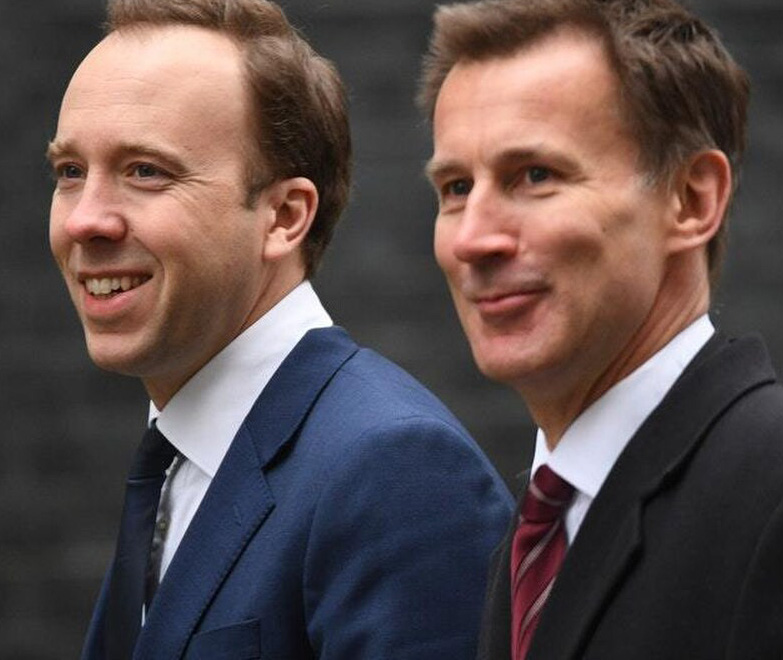 THE post of health secretary usually sounds the death knell to political ambition. Only one occupant, Neville Chamberlain, has risen to become prime minister, and he ranks alongside Theresa May as one of the worst.
Jeremy Hunt is widely regarded by doctors as the worst ever health secretary – a situation not improved by his weekend assertion that the abortion limit should be reduced from 24 weeks to 12. Restricting a woman's right to choose may appeal to male Tory members, but it displays a woeful ignorance of the fact that the vast majority of serious fetal abnormalities are detected after 12 weeks, so such a change would condemn many women and their families to further pain and distress.
Hunt was our longest-serving health secretary, so his ignorance is inexcusable. He and the current lightweight incumbent Matthew Hancock were quick out of the blocks in the scramble to replace May. Hunt at least had a selective interest in some aspects of patient safety, but he irreparably alienated junior doctors, and several important indicators of quality, access and safety went backwards in his 70-month reign.
'Last big job in politics'
Hunt became good at apologising for service failures, promising that he would eventually fix them and that health secretary would be "my last big job in politics". He left to become foreign secretary, having helped convince May and the Treasury to belatedly take the edge off austerity and drip a modest amount into the service over the next five years. By 2018, the service was short of 100,000 staff and demand had sky-rocketed as an ageing population and austerity took their toll. In essence, he left the NHS and social care system in a far worse state than when he took over.
Hunt of course sees things differently. He boasts of his "staying power" as health secretary – knowing that he only stayed in office because others refused to accept the poisoned chalice of Andrew Lansley's disastrously disruptive Health and Social Care Act, rising mortality rates linked to austerity, a collapse in social care and a very angry tribe of junior doctors. He simply "refused to be moved" when May tried to shift him, and in 2018 made an audacious land grab for social care, leaving it in a more parlous state than the NHS (see the excellent recent Panoramas).
Launching his campaign for the top job, Hunt boasted to the Times of his eventual victory over the junior doctors and the British Medical Association. "In government, I out-negotiated what is widely thought to be the toughest union in the country when I was running the NHS." In truth, the incompetent and relatively powerless BMA imploded when a WhatsApp file of its strategy was leaked to the media. Hunt didn't out-negotiate anyone. He simply imposed a new contract on doctors against their will, a tactic that is unlikely to work against the EU.
UK's loss is Australia's gain
Many doctors will never forgive him. In 2017, 9,000 doctors quit the NHS entirely and 57.4 percent of Foundation Year 2 doctors did not enter higher-training posts. By the time Hunt left, only 42.6 percent were entering higher medical training in the UK. Countries such as Australia have been delighted to welcome an influx of highly skilled young doctors, but the future for the NHS looks grim indeed. The NHS manpower crisis was confounded by punishing pension changes that act as a disincentive for senior GPs and consultants to remain partners or do more overtime. Doctors are losing money by working more. So they're stopping.
Hunt got in a pickle over junior doctors because the same Tory manifesto that promised a simplistic in-out EU referendum in 2015 made the even more absurd promise to deliver "a truly seven-day NHS" that would be "the safest and most compassionate health service in the world". This was halfway through a decade of flatline austerity funding and with spiralling staff vacancies. Hunt's solution was to force junior doctors who were often already covering the jobs of several absent colleagues to spread themselves even more thinly over weekends. The self-styled "safety expert" left the NHS less safe.
Hunt's replacement, Matt Hancock, is even less suited to deliver. In his 11 months in office, he has made embarrassing endorsements of Babylon GP at Hand – a video consultation service – and un-evidence-based claims about tech, gene testing and his own risk of prostate cancer. He has boasted about the amount of "no-deal planning" the NHS has done (we shall see), but there have been serious delays to the vital Workforce Plan, the Green Paper on Social Care and the NHS England Mandate for 2019/20.
Both Hunt and Hancock were quick to tell Donald Trump the NHS was not "on the table" for any trade deal, but in truth the NHS has been on the table for private outsourcing since the Tory purchaser-provider split of 1989. Many lucrative parts have been stripped off already, with public money turned into profits and power for cherry-picking shareholders. By the time any US trade deal is done, the NHS may be dead on the table, with those who can afford it jumping ship to private care.
M.D.
COLUMNISTS
Issue 1498

With Bio-Waste Spreader: "
Environment secretary Michael Gove's post-Brexit farming policy remains ludicrously vague given that it is nearly three years since the UK voted to leave the EU and the latest Brexit deadline is less than five months away. One of the few details that has emerged is that UK arable farmers will have to survive without subsidies or protective import tariffs post-Brexit. But will they be able to?…"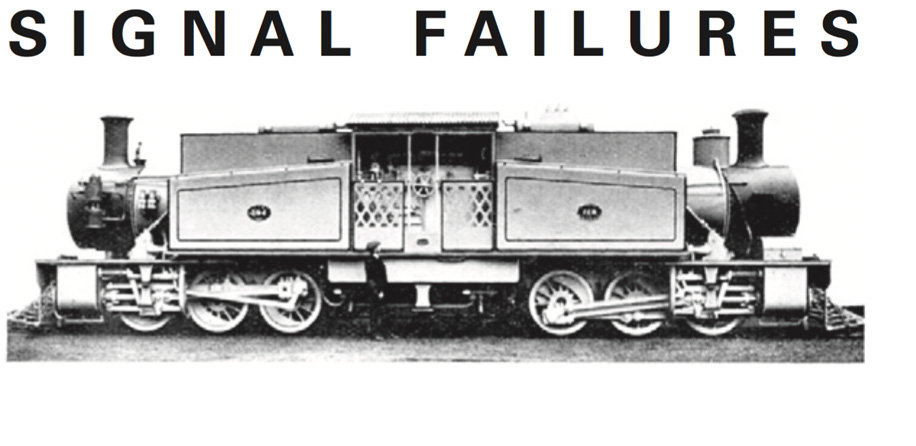 With Dr B Ching: "
Church bells should ring out across the country when transport secretary Chris Grayling is sacked, presumably once Theresa May leaves Downing Street. But after the initial jubilation, it will take ages to recover from his three-year assault on transport. For starters, the Department for Transport has outstanding legal actions to settle, perhaps by the trusted method of handing over wads of taxpayers' cash. After Grayling's bungled procurement of post-Brexit ferries, Eurotunnel's legal claim was settled with £33m from DafT for infrastructure upgrades. Rival firm P&O says that was unfair and is suing the government…"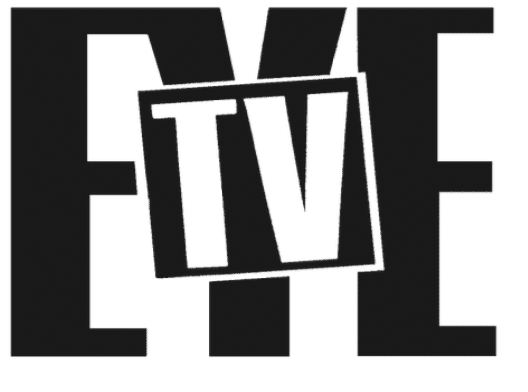 With Remote Controller: "
A common complaint on WhatsApp groups for screenwriters – which are even busier now the self-employed no longer have The Jeremy Kyle Show to while away the morning – is that executives dish out commissions to the same few names. So underemployed scribes will note that, in a presumably temporary lull of stuff from go-to bros Jack and Harry Williams (The Missing, The Widow), the BBC is simultaneously showing series from three of the other most prolific writers for the medium: Stephen Poliakoff, Sally Wainwright and Russell T Davies…
[reviews of Summer of Rockets (BBC2), Gentleman Jack and Years and Years (both BBC1)]."

With Old Sparky: "
In the excitement caused by Extinction Rebellion, it's easy to forget that, on paper at least, the biggest development in UK energy right now is the three massive nuclear power stations on the drawing-boards of French-Chinese consortium EDF/CGN. Theresa May's lame attempt in 2016 to press the reset button on the first new nuke, Hinkley, was contemptuously brushed aside by the French, a harbinger of the inept Brexit negotiations that followed… And EDF's cavalier attitude towards 'consultation' on the second nuke, Sizewell in Suffolk, suggests it has every intention of proceeding in the same high-handed manner…"

With Lunchtime O'Boulez: "
Wannabe conductors may have come across something called conductingmasterclasses.com, which claims to be 'the world's leading organisation' of its kind and advertises a series of classes in London this August on impressive terms. Happening in an 'acoustically superb Central London venue', it promises high-level coaching on technique, rehearsal preparation and career advice from one Achim Holub, the conductor running the enterprise who claims 20 years' experience collaborating with world-class musicians and record companies such as Deutsche Grammophon… Alas, the Musicians Union is looking into the activities of Mr Holub after complaints from some who took part in his masterclasses earlier this year…"

With Slicker: "
The £3.8bn of investors' cash frozen in fund manager Neil Woodford's flagship Equity Income Fund is another fine mess all over the man who would be the next Bank of England governor, Andrew Bailey. First there was London Capital & Finance, but now there is a ten times bigger failure by his Fundamentally Complicit Authority. Not so much a proactive regulator as a too slow responder…"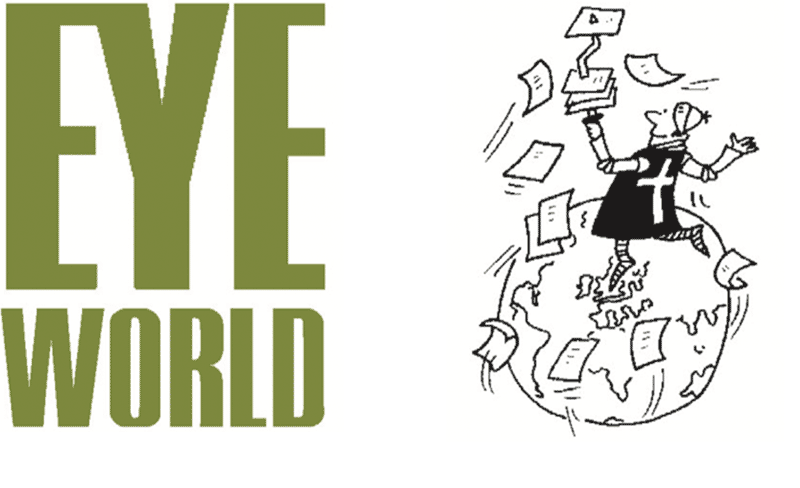 Letter from New Delhi
From Our Own Correspondent: "
The formula for prime minister Narendra Modi's spectacular victory in our latest elections was crude but beguiling: out with any pretence of fusty old secular, inclusive India and in with Hindustan, the ancient land of our majority Hindu community. The polarising but hugely popular 68-year-old son of a tea vendor singlehandedly navigated his Hindu nationalist Bharatiya Janata Party (BJP) to its second five-year term, leaving opponents reeling. In 2014 he promised vikas (development), employment and overall solvency. This time, it was much less about India's apocalyptic agrarian crisis, economic woes and crippling unemployment and much more on Hindu fears and anxiety…"