It's farmed combat!
Scottish salmon , Issue 1511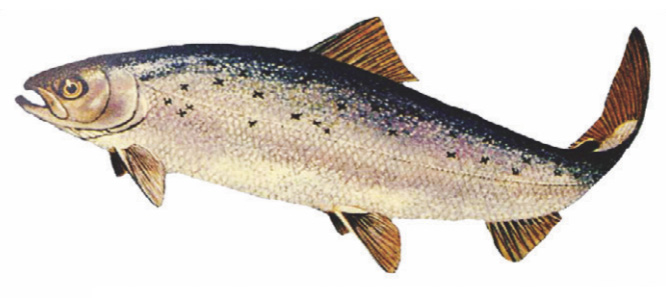 CHRISTMAS is truly a time of celebration for Scotland's salmon farmers. Not only is there enormous demand for their fish (witness the many festive TV ads featuring glistening sides of Scottish salmon), but they are celebrating a bumper year too.
Take the Scottish Salmon Company (Eyes passim), which has posted record results and grown exports to nearly 70 percent of turnover, thanks in part to the successful launch of its Lochlander Salmon range in the US. SSC can also pat itself on the back for receiving three awards at the recent Highlands and Islands Food and Drink Awards.
Not everyone, however, is raising a glass to SSC's success. Residents on the Isle of Arran are nervously awaiting a decision on a new SSC fish farm planned in North Arran. More than 300 objections to the proposal have been submitted to North Ayrshire council. The planned farm would span an area the size of four football pitches and release an unpleasant cocktail of excrement, waste food and chemicals into the clear coastal waters.
Hydrogen peroxide
The Scottish government's own figures show worryingly high levels of hydrogen peroxide are used by fish farms to kill the sea lice and other bacteria than can lay waste to their stock (and profits). In total, 5,277,757 litres of the stuff were released into Scottish waters in 2018 by the various fish farm owners, including SSC.
After reading the planning application for SSC's latest farm, one concerned Arran resident noticed many references to discussions and exchanges of information between SSC and the Scottish Environment Protection Agency (SEPA). Via a freedom of information request he asked SEPA for sight of all correspondence between the agency and SSC about the farm proposal, and for internal SEPA correspondence on the same subject. He wanted to know what guidance and advice had been given to the fish farmer by the environment agency.
A similar request to Scottish Natural Heritage had elicited a full and frank response. But SEPA, after a long delay, refused all access to information. The resident is now appealing against that decision – an exercise that will likely be outrun by the planning process itself, since North Ayrshire council's planning department is due to deliver its recommendations in January.
The North Arran development is one of five new farms proposed in the Clyde area. Despite outbreaks of sea lice, mass fish mortalities and concerns over the effects of farmed fish on wild salmon stocks, the fish farm industry continues to grow apace.
Fun Xmas fact: Asda's whole salmon is retailing at just under £6/kg, only three pence more than 1kg of mince. Bon appétit!
More top stories in the latest issue:
BEST AVOIDED…
Why those looking to buy a Wyldecrest park home from multi-millionaire Alfie Best should seek expert advice before signing anything or paying a deposit.
PUB RENTS
The system that is meant to free publicans from having to buy overpriced beer from their pubco landlord still isn't working as MPs intended.
THE WHEELS COME OFF
Since personal independence payments were introduced six years ago, more than 100,000 disabled people have had to hand back their Motability cars.
PRIMARY CULLERS
Parents fear that squeezing pupils from one Bromley school into another in the same academy trust is a step towards closing 125-year-old Dorset Road Infants.
CARTER-FUCKING HELL!
The elderly Polish couple who face losing their family home to pay a whopping legal bill from the Eye's old friends, Carter-Fuck.
REPEAT OFFENDERS
Bidding opens for £1.3bn worth of new privatised probation contracts –despite a government pledge to re-nationalise much of the service following its disastrous sell-off in 2014.
SOUVENIRS? A MUG'S GAME…
More on the dodgy souvenir trade and hundreds of tat shops in London and beyond, exposed by the Eye as a hotbed of tax evasion and possibly worse.
WITH PREJUDICE
A decision not to grant asylum to an Eritrean woman was overturned after her court-appointed interpreter ranted about her case to a lawyer at a bus stop.
AIR AMBULANCES
Wiltshire's air ambulance is finally airborne again – but no thanks to regulators who have kept it grounded for months, risking the lives of critically ill people.