Mr Moneybags' murky past
Tory election chest , Issue 1504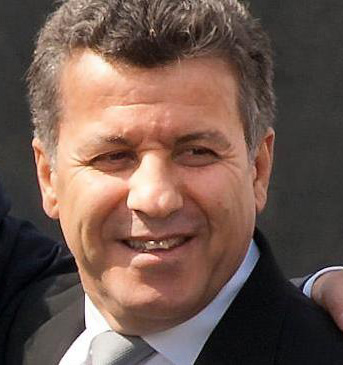 WITH election fever turning to hysteria this week and the Tories ramping up their fundraising, the spotlight falls again on Ehud "Udi" Sheleg, the Conservatives' largest current donor and now the party's sole treasurer.
The Bond Street art gallery owner's rise through the Tory party machine has continued untroubled, despite his murky financial history, chronicled in some detail by the Eye.
Last week's party funding disclosures revealed that the owner of the Halcyon Gallery had given the Conservatives another £1m in the second quarter of this year, making him their most generous current benefactor by some margin. Arguably more important, however, is his recent appointment as sole treasurer.
Until July, Sheleg had been co-treasurer with party chief executive Sir Mick Davis. But with Davis's resignation (mistakenly overlooked in the last Eye), his elevation has given him a senior role on the party board "responsible for all operational matters including: fundraising, membership and candidates".
Close relations with Moscow
Sheleg's promotion doesn't say much for the importance Boris Johnson as party leader and James Cleverly MP as co-chairman attach to financial probity in fundraising matters. Our special report earlier this year (Eye 1490) revealed not just Sheleg's close relations with Moscow, hosting Russia's ambassador at the height of post-Crimea-invasion sanctions in 2015, but also his major deal with organised-crime-connected figures in establishing a Cyprus outlet of Halcyon the same year (now terminated as the Russians fight over a dubious diamond deal in the high court). At a minimum, due diligence appears not to be Sheleg's strong suit.
The Eye's report also showed how Sheleg's Halcyon company had filed erroneous accounts (not great for a party treasurer), and how in 2009 it had liquidated one of its subsidiary companies (high street art chain Castle Galleries), walking away from £4m of debts and simply carrying on the business under a new company.
'Unfiled accounts, unpaid suppliers'
Worse was to come when Eye 1492 unearthed Sheleg's earlier track record of "unfiled accounts, unpaid suppliers, investigations and VAT penalties from HM Customs and Excise, along with millions of pounds in dodged tax". So serious had his habit of dissolving companies and avoiding liabilities been that one businessman from the early 2000s said he'd acquired the nickname "Alka Seltzer". Given a political party's onerous accounting and reporting requirements, Sheleg is certainly an interesting choice to hold the finance brief in the Tory boardroom.
One question hanging over the Israeli businessman is where his money comes from. His interest in the Halcyon Gallery, held through an Isle of Man trust and a British Virgin Islands company, doesn't generate the kind of money that would make seven-figure political donations feasible for a man with an expensive lifestyle to fund as well. But then much of Halcyon's offshore business is run separately through secretive Hong Kong companies run by Udi's brother Ran, whose involvement in the extremely dodgy world of binary options trading the Eye also covered.

Blues in the black
THE list of Tory donors who suddenly became very generous as Theresa May's deal sank below the water line and the good ship Boris loomed on the horizon gives a good idea of those in whose direction the tide is turning.
In June, a couple of weeks after Theresa May announced her resignation and therefore a likely Boris Johnson prime ministership, financial services recruitment consultant Robert Walters doubled his total gifts to the party with a payment of £200,000. The more Brexit turmoil the better, it seems, for Walters. A couple of months earlier, announcing record profits for his eponymous company – which earns three quarters of its revenue abroad – he'd beamed: "We are seeing something of a 'jobs merry-go-round' at present, with our European offices performing more strongly in terms of finance and banking jobs as uncertainty over the outcome of Brexit continues."
Those with most to gain from Johnson's likely lassitude towards the loaded proved especially forthcoming. Lubov Chernukhin, the wife of Russian oligarch Vladimir who famously wrote a large cheque to play tennis with Johnson in 2014, suddenly upped what had been regular donations in the low tens of thousands to a £200,000 handout. So much for loose-lipped new defence secretary Ben Wallace's warnings to colleagues a couple of months ago, when security minister, to "avoid Russians bearing gifts". Things could get more embarrassing for the Chernukhins and the Tories, as Vladimir appeared at Southwark crown court last month to face charges of lying over a trust deed in the high court.
Piccadilly-based tax advisers to the super-rich Lancaster Knox also stands to gain much from Brexit-era Britain becoming a happy tax-planning hunting ground, and in June it handed over £50,000. Similarly generous in June was offshore wealth management specialist Stephen Massey.
More top stories in the latest issue:
PRIVATES ON PARADE
Soldiers, and territorial volunteers, could be sent to town halls to replace council workers reallocated to Whitehall to deal a no-deal Brexit emergency.
LEGAL WEASEL
Arch Brexiteer Michael Gove, in his own words, on his determination to uphold the rule of law. Or, er, maybe not.
CLASS CEILING
Why the £14bn 'extra funding' for education is so much smoke and mirrors – and, depending on inflation, spending per pupil may rise barely at all.
BELL'S END
So. Farewell then Tim Bell, PR supremo of the Thatcher era and proud creator of Brand Pinochet.
HOSPITAL TRAUMA
As feared, the merger of two struggling Cambridgeshire NHS trusts has led to the end of emergency trauma services at Hinchingbrooke hospital.
COURT CIRCULAR
How the prorogation plot was agreed a full week before the Balmoral Privy Council announcement, in a phone call between Brenda and Boris Johnson.
NOOKS and CORNERS
The attempt to squeeze student digs and a hotel into the space between Colchester's famous Roman wall and its landmark 21st century art gallery.