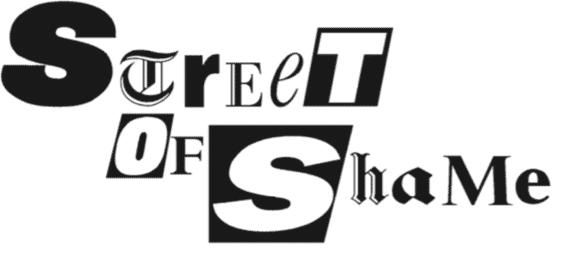 Silencing in Court
Privacy Law, Issue 1432

SUPERINJUNCTIONS – real superinjunctions, which ban anyone from reporting their existence, as opposed to standard anonymised injunctions that people just call superinjunctions because it sounds sexier – were effectively killed off in England and Wales by a committee chaired by the Master of the Rolls back in May 2011. But not so elsewhere in the UK.

This month saw the high court in Northern Ireland grant an "anonymity and reporting restrictions order" which explicitly states that "all reports of these proceedings are prohibited and no person may publish, communicate or disclose to any other person the fact that the plaintiff has commenced these proceedings, or is a party to these proceedings".

Expunged from the internet
Since Private Eye is published in London rather than Belfast, we are free to tell you this. And to inform you that the order was brought on behalf of a man who was arrested on suspicion of a number of sexual offences in June, which he denies. Police in Northern Ireland say they are preparing a file which will be sent to the prosecution service. Although the court order in question applies to one particular media organisation's reporting of his arrest – which has duly been expunged from the internet – the story was followed up by a number of other outlets, whose own reports remain available online more than a fortnight later.

The man's lawyers point out that "he is entitled to the presumption of innocence", which of course he is. But they also, in a covering letter sent to media outlets in Northern Ireland, cite the precedent of "the recent Supreme Court decision of PJS v News Group Newspapers Ltd regarding the absence of public interest, as a matter of law, in stories involving the sexuality of public figures".

A threesome in a paddling pool
PJS, as Eye and Sun readers may recall, was the anonymised injunction granted to a "well-known person in the entertainment business" to prevent reporting of his "alleged extramarital sexual encounters". These were alleged to have involved a threesome in a paddling pool filled with olive oil – but it was not, at any point, claimed that they involved any potential crime. This is yet another example of how privacy precedents set over trivialities committed by rich celebrities can swiftly be extended into considerably more dubious territory.

The order from the Belfast court came in the same week that the high court in London saw the settlement of the PJS case with an agreement between parties to make the injunction permanent, and banned the Mail on Sunday from reporting that a "very wealthy" businessman had been questioned under caution by police "investigating his suspected involvement in financial crime" because it was an invasion of his privacy.
More top stories in the latest issue:
ALL THE PRESIDENT'S PUNDITS
The columnists and know-alls who called the US election so very wrong.
SNAP DECISIONS
The Guardian's new contractor for freelance photographers is zero-hours in all but name.
BROKEN MIRROR
As a further 29 phone hacking cases involving Mirror Group newspapers are settled, a court hears that stories based on hacking appeared right up to 2009.
BIG FREEZE
Express coverage of cryogenics is full of wacko tales of the walking dead.
FAR RIGHT CRACKPOTS
Daily Star reports on the de-radicalisation of far-right youth, after running stories sympathetic to the English Defence League.
CLICKBAIT CORNER
Shoddy search-hoovering headlines as basic TV scheduling becomes news for the Telegraph website.