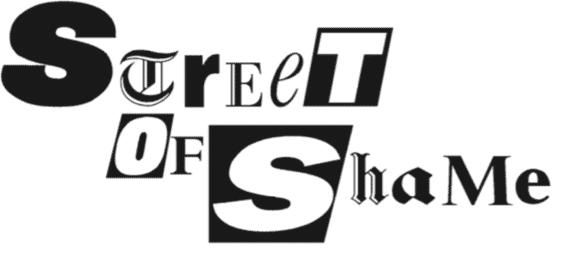 Labour and the Street of Seumas
Grammar schools, Issue 1425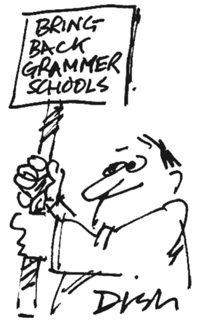 REACTION from senior Labour figures was swift and fierce when the Sunday Telegraph reported that Theresa May might end the moratorium on new grammar schools.
"Selection belongs in the dustbin of history and has no place in modern society," declared shadow education secretary Angela Rayner. Her predecessor Lucy Powell said grammar schools "entrench advantage and have become the preserve of the privately tutored".
By way of variety, Labour leadership contender Owen Smith said selective schools "entrench disadvantage", promising to "fight tooth and nail" to keep the ban. There were similar outraged splutterings from Andy Burnham and Tom Watson.
Embarrassed squirming
From the leader's office, however, there was no public statement; only the distant sound of embarrassed squirming. Although Jeremy Corbyn spoke of his opposition to selective schools during last summer's leadership campaign, since then he has acquired millionaire Grauniad hack Seumas Milne as his "executive director of strategy and communications" – and Seumas is such an admirer of selective education that he sent his own children to grammar schools, the upmarket Tiffin Boys' and Tiffin Girls' in Kingston-upon-Thames, shunning mixed-ability comprehensives closer to his home in Richmond, south-west London.
The grammar schools did the trick, with one Milne child going on to Oxford and the other to Cambridge. In the circs, it would have been rank ingratitude – not to mention a humdinger of humbug – for spokesman Seumas to issue an official statement condemning the Tiffins to the dustbin of history.
More top stories in the latest issue:
COINCIDENCE CORNER 1
Puffs aplenty for the national lottery in the Sun ahead of the Olympics – as Camelot flies editor Tony Gallagher out to Rio as its honoured guest!
COINCIDENCE CORNER 2
The Sun's 'investigation' into footie gambling firm My Club Betting neatly follows the launch of Sunbets, its own footie-focused online gambling site.
DACRE DISHONOURED (AGAIN)
Mail fury at the PM for honouring his chums, and at France's gong for FT editor Lioner Barber, suggests poor old Paul Dacre is feeling left out again.
PRIVACY UPDATE
Media lawyers are scratching their heads over what can be said about dead people who obtained anonymised injunctions before they shuffled off.
CLICKBAIT CORNER
In the quest for clicks, the Indy 100 mistakenly tweets an actual gay porn photo in a piece about people who think photos from Rio 'look like porn'.
REUTERS BLOCK
Why freelance hacks at Thomson Reuters' TV division are close to mutiny over proposed changes to their employment status.
WELLCOME BACK…
The cash-poor Guardian talks sponsorship deals with the Wellcome Trust – once slammed by ex-editor Alan Rusbridger for its fossil fuel holdings.