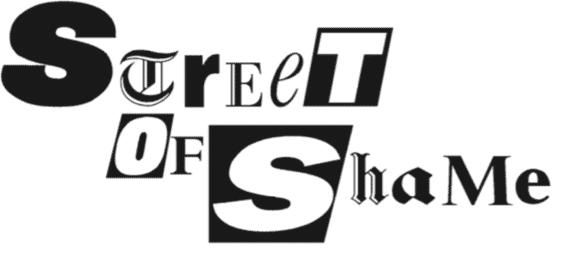 Sheikh Your Booty
Privacy Law, Issue 1433

GEORGE GALLOWAY, the original boy named sue, last week announced his latest sally into the litigation game with an action for breach of privacy against News UK over disgraced "fake sheikh" Mazher Mahmood's attempt to entrap him in a sting a decade ago.

Conspiracy to defraud the Legal Aid Agency
When Galloway embarked on legal action against a number of Twitter users last year, he was represented by Messrs Chambers of Bradford, whose innovative method of demanding six grand up-front from everyone they wrote to on his behalf (see Eye 1388) earned them a ticking-off from the Solicitors' Regulation Authority in March. But the firm may recently have been unable to offer Galloway the attention he deserves, given that for five weeks its managing partner Mohamed Ayub and his colleague Neil Frew were tied up in court facing trial for conspiracy to defraud the Legal Aid Agency out of nearly £600,000, with both men being found guilty on 23 November.

So instead Galloway has turned to a new lawyer: step forward Kevin Winters of the eponymous KRW Law, who announced last week that he would be acting for the former MP, even uploading a photograph of them together at his Belfast office to the company website.

Winters said he had already "written to News Corp asking them to supply us with a copy of the offending video" in which Mahmood allegedly attempted to entrap his client into "making derogatory and abusive comments", and that "it's [sic] possible non availability or confirmation of its destruction will lead us into other potential litigation but we will reserve on our position until we hear back".

Never before claimed to be a resident of Belfast
Although during past legal actions Galloway has displayed some confusion over where exactly he lives (Eye 1404), he has never before claimed to be a resident of Belfast. "It's very odd that he's gone to lawyers in Northern Ireland," says one legal eagle to the Eye. But we may be able to offer a clue as to why he has selected KRW as his latest lawyers: they are the firm who managed to obtain the super-injunction referred to in the last edition of the Eye, and have thus proved that they offer their clients the sort of hard-hitting privacy protection such publicity-shy figures as Galloway require!
More top stories in the latest issue:
PUTTING ON THE RITZ
The Telegraph's weirdo owners the Barclay Brothers hosted a knees-up for Nigel Farage.
SELF AWARENESS
An Associated Press story used by the Daily Mail, noted that the paper's language is reminiscent of Nazi Germany.
CLICKBAIT CORNER
Speech by the digital MD of the once-proud Independent claims that readers want "thought-provoking and challenging journalism".
CURSE OF GNOMEMART
Gullible hacks producing gift idea lists for the Times fall for a fake "pet washing" machine.
FAKING IT
The feather-brained Canary decries fake news and conspiracy sites, while recycling rubbish from oddball US sites as clickbait.
SUN SPOTS
Items put out by News UK's social media news agency Storyful plug Sun Bets, Sky, talkSport and other Murdoch commercial interests.