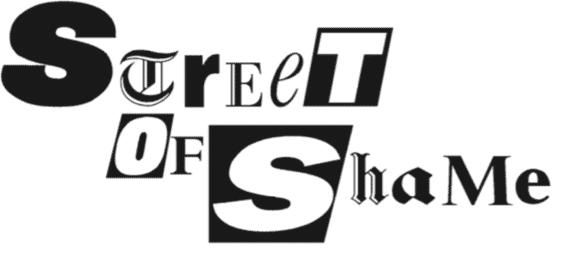 Cheque's in the Mail
Paul Dacre, Issue 1428

AFTER a month-long holiday in the British Virgin Islands, Daily Mail editor Paul Dacre returned to work in the first week of September just in time to miss the "banging-out" of his long-serving deputy, Jon Steafel. His absence from the farewell ceremony was no accident.
Just before flying to the Caribbean, Dacre had received a lawyer's letter telling him Steafel was suing for constructive dismissal. This stemmed from Dacre's decision to make Steafel group managing editor and replace him with the Mail on Sunday's deputy ed, photocopier salesman-lookalike Gerard Greaves. The first Steafel knew of either his demotion or Greaves's hiring was when a notice went up in the newsroom.
Dacre flew into a panic when the legal letter arrived as the last thing he wanted was a humiliating court case with sensational details of his, er, unique editing style being paraded for gleeful public consumption. He also had to fend off a furious Lord Rothermere, demanding to know why the loyal deputy was being treated so badly. The Mail's lawyers advised that Steafel's case was eminently winnable – and with a salary of £500,000-plus, 24 months' notice and 30 years' service to be taken into account, he could walk away with £3m.
Despite Dacre insisting that he'd deal with the problem on his return, during his absence Rothermere contacted Steafel and offered him a £2m settlement – which was swiftly accepted.
A spot of Rother
Lord Rothermere's patience with his veteran editor seems increasingly frayed these days. When Mail on Sunday editor Geordie Greig decided to poach the Daily Mail's executive features editor Tobyn Andreae to replace Gerard Greaves, Dacre vowed to block it – and, as group editor-in-chief, had the right to do so. But his power and authority at Northcliffe House are now so diminished that Rothermere overruled him.
So the seething, sun-tanned editor returned to work this month minus two key executives (Steafel and Andreae), with a new photocopier-selling deputy of whom the kindest thing that could be said is that he has yet to learn the ropes – any ropes – and with the proprietor thoroughly cheesed off. It surely cannot be long before Dacre gets his own banging-out, whether he wants it or not.
More top stories in the latest issue:
OLIVER TWIST
The Daily Mail laid into "deeply cynical" former No 10 spinner Craig Oliver last week – one day after his book was serialised in the Mail on Sunday.
TROUBLE AT T'MILNE
Jitters among staff at the Guardian as rumours spread that Seumas Milne may be set to return after a year spinning for Jeremy Corbyn.
LEGAL NEWS
Rupert Murdoch's News Group has sacked yet another law firm – prompting worries that before long the company may run out of British lawyers to hire.
CASUALTIES OF WARRIOR
The Sunday Times's scoop on missing public funds intended to help wounded soldiers didn't mention its endorsement of an offending charity.
MONEY TO BURN
Rebekah Brooks has brought back the Sun's "meet the readers" jollies, at great expense, just as the paper is laying off more staff.
FEELING THE LOVE
The Sunday Times was sympathetic towards Love Productions over its Bake Off cash-in – nothing to do with having the same proprietor, of course…