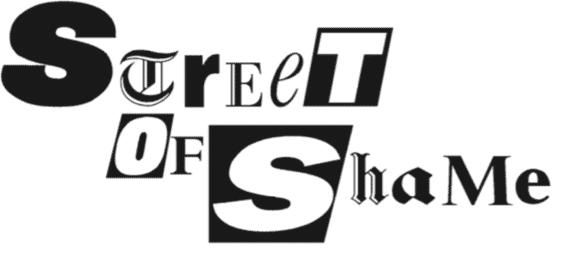 Eating her words
Health Columnist, Issue 1484
WHATEVER happened to Heather Mills? Well, while scrubbing all mention of ex-husband Paul McCartney from her personal website, she has been building up VBites, a business she describes as "the world's leading manufacturer of meat-free, vegan meat substitutes".
She has also begun a bi-weekly column in the Daily Mirror, "Live healthy with Heather", which she promised would help readers "by sharing my life experiences – to let you know how I have found solutions for illnesses that conventional medicine has been unable to help me with".
'Health food chain'
So far, this seems to involve consuming a number of products her business has an interest in. In week one Mills suggested that "if your digestive system is in a mess from life's stress, try a hydrochloric acid capsule like Holland and Barrett MultiDigestive Enzyme £8.49 for 90 tablets", without mentioning that the health food chain stocks her own products, and even runs a VBites-branded café in its Chester outlet (the "many more cafe outlets" which Mills promised from the partnership in 2015 have so far not materialised).
In her second column, Mills told readers that disadvantaged children in New York had seen "Type 2 diabetes being reversed in three months" as a result of chowing down on "vegetables alongside their VBites Vegan Burgers".
Instalment three saw her advise readers to "try fitdelis.com chocolate protein powder – that's my daily breakfast". It is also one of three products supported by VBites Ventures, the investment wing of Mills's business. Most recently, on 15 November, Mills tackled booze, recommending how "Zizzi restaurants and Greene King pubs, for example, proudly advertise their vegan wines", without mentioning that Greene King launched its vegan menu this June in association with VBites, or that recent social media posts by Mills suggest she is developing products with Zizzi too.
'Blatant plugs'
Is the Mirror bothered about conflicts of interest among its columnists? Not so much. Blogger and tireless debunker Dr Alex May has chronicled how Mills' colleague Fiona Phillips twice inserted blatant plugs for Specsavers, the company which employs her as a brand ambassador, and how the paper has published half-page adverts in which its medical columnist Dr Miriam Stoppard plugs health-related products directly adjacent to her own picture-bylined page.
Still, at least the Mirror and Mills have moved on from the days when the paper described her as "hysterical", an "incurable fantasist" and a "scheming manipulator" who should "gag herself"; she in turn claimed in a BBC interview and to the Leveson Inquiry that a Mirror group journalist had admitted listening to her voicemail messages. Although the publisher has set aside more than £70m to pay off celebrities whose phones were hacked by its journalists, no details of any claim by Mills have been made public.
More top stories in the latest issue:
MILNE STONE
Guardian leader writers tiptoe around the Brexit evidence in order to stick to Jeremy Corbyn's party line.
CO-OPERATIVE GUEST
Extremely dull lead story about Co-op own brand deal on the Sun's business page, guest edited by, er, the Co-op's chief exec.
OOH BETTY
While the Telegraph examines the relationship between football and the gambling industry, it is also boosting its 'tipping content' across all platforms.
WOOLLY THINKING
Annual fake outrage tradition continues with vegan wool storm over village name.
CRUNCH TIME
So much crunch! Newspapers declare 'Brexit crunch time" over and over again.
LOCATION, LOCATION, LOCATION
The Daily Mail gets to the heart of mystery death story, with a long digression on nearby house prices.