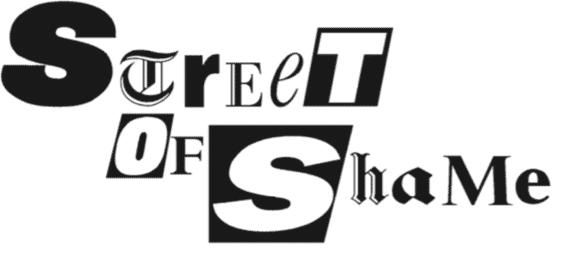 Chris Evans and the naked tabloid truth
Summer sizzler, Issue 1423

"HE EXPOSED HIMSELF EVERY DAY," screeched a shocked Sun over news that "specialist sex crime cops" had taken over the investigation into recently resigned Top Gear presenter Chris Evans's behaviour towards underlings during the 1990s. "A host of celebrities including Sir Bob Geldof and Gaby Roslin could be questioned by police probing historical abuse claims against Evans," gasped the Mirror.
The cops in question might also like to investigate some back issues of the Sun and Mirror, which were enthusiastic chroniclers of Evans's laddy antics (shurely "debauched behaviour"?) back in the day.
29 March 1996: "DJ Chris Evans stripped naked as he presented his Radio One Breakfast Show yesterday – and ordered stunned staff to do the same," guffaws the Sun's Dominic Mohan. "He undressed after telling listeners he wanted to do a nude roadshow… And he refused to play another record until studio colleagues stripped with him. Listeners heard nothing but giggles as the zany DJ cajoled staff into peeling off… A BBC source said: 'It was close to the bone.'"
25 May 1996: "Outrageous Chris Evans is to pull his cheekiest stunt yet – by posing nude for a magazine," reports the Mirror. "Women's mag Marie Claire made the offer as a joke. But carrot-topped Chris accepted – provided his Radio 1 back-up team also stripped. Now his four-man crew will join 30-year-old Chris in the buff – along with researcher Holly Samos and travel news reporter Tina Ritchie. 'We'll do it tastefully,' said Chris."
15 February 1997: "Evans above! Chris is stripping again," chortles Andy Coulson in the Sun's Bizarre column. "Has Chris Evans turned into a serial stripper? The wacky telly host and his producer mate Will MacDonald dropped their strides for a gag on last night's TFI show. It is the THIRD time the 30-year-old ginger nut has bared all for the camera. For his latest wheeze, Chris recreated a cheeky pose struck by the father and brother of our Page 3 girl… Two years ago the former Tarzan-a-gram got his kit off to pose for a brilliant Bizarre Christmas card. It showed him in his front room – naked except for a motorbike helmet!"
27 October 1997: The Mirror reveals: "Chris's crazy antics today are an echo of his teen years at school." How so, precisely? Er, "being naked never worried Chris – as demonstrated by the time he revealed his private parts to a shocked teacher in his geography class. In fact, friends say Chris seemed to be fascinated with nakedness. Mike Gates says: 'I think it's part of this wanting to get to know what people are and get down to the basics.' Evans hadn't dropped the habit by the time he was a superstar presenter on TFI Friday. A member of the team recalls being subjected to a Chris Evans flashing. He went up to her and said: 'I bet you haven't seen one of those for a long while.' She says: 'I said: "For God's sake, put it away," and walked off. Chris thinks his manhood is fantastic but actually it is tragic. Hideous. It wasn't a great moment in my life.' One woman who worked on the Big Breakfast says: 'We got flashed all the time. In other workplaces, it would be classed as sexual harassment.'"
17 April 1999: "Willy ever stop?" giggles the Sun. "Chris Evans did another Full Monty last night as he stripped naked on his live Channel 4 show TFI Friday. The Virgin Radio owner and DJ, who has a history of stripping off in public, then ran on to the balcony and dangled his tackle over the railings for the studio audience downstairs. Telly viewers were spared Chris's crown jewels after cameramen filmed him just above the waist, although they did see his bottom. The stunt is the second time in a month that Chris has got his kit off. The madcap broadcaster stripped off for a charity kick-about with pal Gazza… The media mogul's antics were witnessed by sexy Texas singer Sharleen Spiteri."
More top stories in the latest issue:
CRONE'S DISEASE
Tom Crone, former head of legal affairs at News International during the hacking years, finds himself up before the Bar Standards Board.
THE COST OF HIGH OFFICE
Bang goes Boris Johnson's exclusive £275,000-a-year Telegraph column as the new foreign secretary sees his words syndicated by the FCO.
FRIENDLY FAREWELLS
In the Mail and Sunday Times, Robert Hardman and Andrew Roberts pen arslikhan tributes to the PM – an old pal and holiday companion.
BEIJING MOUTHPIECE
The cash rolls in as the Daily Telegraph continues its role, via advertising and editorial, as craven mouthpiece for the People's Republic of China.
THE MIRROR SACK'D
Mirror staff find it hard to believe the latest redundancies aren't linked to the losses incurred launching the doomed New Day newspaper.
CONSTRUCTIVE DISMISSAL
The Telegraph squeezes out its popular 'property doctor', DIY expert Jeff Howell, before unceremoniously sacking him after 17 years.
CRYSTALBALLS
Fleet Street's political pundits get everything entirely wrong in predicting the make-up of the new government.