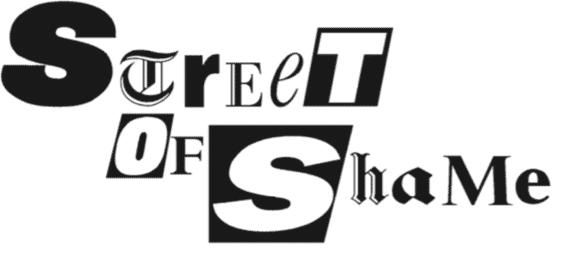 Melania, the Mail and a legal riddle
MailOnline, Issue 1438

IN JUNE last year, upholding a complaint brought against MailOnline by Scientology boss David Miscavige, press regulator Ipso revealed that the website had refused to defend its story or to cooperate with the investigation in any way.

The Mail's argument was that a December 2015 article about the "bromance" of Miscavige and Tom Cruise fell outside Ipso's jurisdiction, since most people mentioned in it were American, the events took place in America "and the piece was commissioned, written and edited by journalists working for its US division. The story had therefore been written to comply with American law and journalistic conventions, not the British Editors' Code of Practice". That argument was turned on its head, however, when Lord Rothermere's American operation Mail Media Inc (MMI) made a successful application last month to have an American lawsuit dismissed.

Legal paradox
Melania Trump had sued MMI in Montgomery County, Maryland, over an article about her sexual past published by MailOnline in August 2016. Circuit judge Sharon Burrell accepted MMI's contention that filing the case in Maryland, which has no obvious connection to either Mrs Trump or the Mail, did not satisfy "strict constitutional requirements of due process, which limit a court's ability to exercise jurisdiction over foreign residents".

As the judge observed, although Mrs T had claimed that US-based MMI was effectively the publisher of the MailOnline story, "defendant MMI asserts that MailOnline is owned and published by Associated Newspapers Ltd, a United Kingdom-based company." Clear? The Mail's London HQ isn't responsible for online stories emanating from the American office – unless you challenge them in the US, whereupon the Mail will insist that London is indeed responsible after all.

American judges will soon have a further chance to explore this legal paradox. Undaunted by her rebuff in Maryland, on 6 February the First Lady filed a $150m suit against MMI in New York, where she lives. According to her attack-dog attorney, Charles Harder, the Mail's allegations harmed her "once-in-a-lifetime opportunity" to cash in on the Trump presidency by selling Melania-branded "apparel, accessories, shoes, jewellery, cosmetics, hair care, skin care, and fragrance". No need for the Mail to trash her reputation: her lawyer seems quite capable of doing it all by himself.
More top stories in the latest issue:
SCOOP THAT GOT AWAY
How the Sun failed to follow up a red-hot tip about Chris Steele, the ex-MI6 man, incognito since the leaking of his Trump Moscow 'dossier'.
RUGBY BALLS
Why the Sun got so angry with 'Scrumbag' Danny Cipriani, England rugby player – and an ex-Sun columnist.
TOSH 'N' BECKS
The Times's Matthew Syed leaps to the defence of David Beckham – but fails to reveal he once earnt five-figures helping Goldenballs write his life story.
THAT'S SHOWBIZ
The Stage newspaper launches a formal complaint about the way showbiz 'exclusives' are spoon-fed to the Mail's notorious Baz Bamigboye.
GETTING SHOT OF OAKESHOTT
How hiring Isabel Oakeshott as a 'political editor at large' has cost Paul Dacre a small fortune… and yielded just 15 extremely expensive political stories.
RECORD-BREAKING EXPRESS
The Daily Express (still 'the world's greatest newspaper', remember!) is forced to run two front-page plugs for grovelling apologies in four days.
TERMINAL TELEGRAPH
After four political editors in seven years, the once-mighty Telegraph looks set to hand the poisoned chalice to a hack with no direct political experience.
READERS IN REVOLT
When the Sun exposed an NHS nurse who once worked in the porn industry, readers react by telling the rag to grow up and get a life.