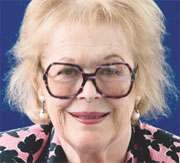 Only In The Magazine
Saudi Flogging Row – 'We'll Flog Them Anything' Vows Government… New From Gnome – The Pope Punch Bag… Chilcot Report Found on Mars… Nick Clegg Backs Plan to Reduce Career Suicides… Eye Rebranded as the 'Coca-Cola Eye'… 'Je Suis un Charlie': Prince Charles Latest… Lady Antonia Fraser's Diary, as told to Craig Brown

And also...
- Cartoon special: Eye cartoonists respond to world events, then and now.
- Censor sensibilities: From India to Ecuador, the crackdown on irreverence and dissent
- Palace coo! The Kensington properties owned by the Queen but leased offshore
For all these stories you can buy the magazine or subscribe here and get delivery direct to your home every fortnight.
Next issue on sale: 3rd February 2015.