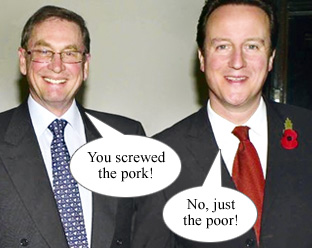 AS the more lurid and unproven claims in Lord Ashcroft's self-published hatchet job on the prime minister attract widespread ridicule, more embarrassment looms for the Tory peer concerning his banking operations in shady Belize.
The US Department of Justice recently issued a summons for details of so-called correspondent bank accounts run by Citibank and Bank of America on behalf of Ashcroft's Belize Bank Ltd and its sister bank, Belize Bank International Ltd, from 2006 to 2014.
Ashcroft acquired the bank in 1987, resigning as chief executive in 2010 but remaining the controlling shareholder of its holding company. This makes the evidence in the summons, based on investigations by an Internal Revenue Service official, acutely embarrassing. "US taxpayers have used the Belize entities to set up and maintain undisclosed accounts to evade their US tax obligations," it states.
Offshore tax crime
Ashcroft's group, which as well as the bank includes Belize Corporate Services Ltd to set up companies, appears to have provided a one-stop shop for American tax evaders, according to the US justice department: "The Belize Corporate Services website advertised a number of products and services, which in the IRS's experience are attractive to US taxpayers seeking to hide offshore accounts, including setting up confidential Belizean corporations, virtual office services, and nominee director services." The tax investigator on the case had already found several such set-ups being used for illicit purposes.
Though he was chief executive until 2010, Lord Ashcroft clearly cannot have known what was going on at his small central American bank. But perhaps the founder of the Crimestoppers charity ought to have been a little more curious about why customers were using bearer shares, mail holding accounts, nominee directors and all the other accoutrements of offshore tax crime.