A bitter pill for pharma and chemicals?
Brexit,
Issue 1423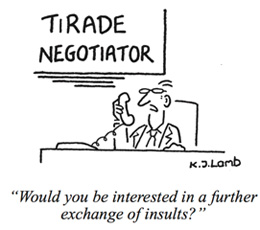 IN THE bright new world of post-Brexit trade deals (the current score is EU: 53, UK: 0), what does Britain's largest export-earning sector think?
UK chemicals and pharmaceuticals companies export about £50bn worth of their products each year, with 60 percent going to other EU countries. A pre-Brexit survey carried out by the Chemical Industries Association found not one company that wanted the UK to leave the EU. The sector would ideally like business to continue as usual, with uninterrupted access to the EU single market.
Being on the outside could mean tariffs for those exports, but that is not the main concern. Of much greater significance is whether the all-encompassing EU REACH regulation (governing the registration, evaluation and authorisation of chemicals) will continue to apply in the UK.
Under REACH, companies must submit chemicals data to the Helsinki-based European Chemicals Agency, which decides on restrictions or bans for any particularly nasty substances. To minimise animal testing, companies are required to cooperate and send the agency one registration per substance.
Data and cost-sharing
In the case of total UK separation from the EU, REACH would continue to apply in the UK until the British government changed it. UK chemicals companies would also have to continue to comply with REACH for their EU exports.
However, ongoing REACH-related decision making – for example, whether a substance should be banned – would no longer apply in the UK without a parallel UK decision. Any future interpretations of REACH from the EU court of justice would also not have effect in the UK. British companies would be cut off from the data- and cost-sharing mechanisms of REACH.
All this spells extra expense for companies and government that will far outweigh any tariffs. If the UK continues with a UK-REACH, it will have to set up its own decision-making apparatus. Companies face the prospect of complying with EU-REACH and UK-REACH, which could diverge over time, for example with a chemical being banned in one jurisdiction but not in the other. It will also be a challenge on the government side to find the expertise to administer a UK-REACH – many of the top British chemical scientists now work for the agency in Helsinki.
Out of business
Of course, a sectoral deal could be done under which the UK continues to implement EU-REACH and follow the decisions of the European Chemicals Agency and the ECJ – but that would mean, in one area at least, we do not "get our country back".
And the UK will lose out in another respect. Because decisions under REACH can only be addressed to EU companies, non-EU firms must appoint representatives located in the EU to do all the paperwork. Many of these representatives have set up in the UK – they are responsible for 42 percent of all registrations from the UK sent to the European Chemicals Agency. Brexit will put them out of business.
More top stories in the latest issue:
OXFORD BLUES
A history of Oxford University's venomous Tory students disappears – and why Mrs May's mate Damian Green, now at the DWP, was chucked in the Cherwell.
TRIDENT TIMING
The Commons Trident vote was less about politics than the need to reassure big defence contractors in uncertain times that their investments were safe.
NOTHING SUCCEEDS LIKE FAILURE, Pt 94
David Gauke, the Treasury minister who presided over Revenue & Customs as it attracted unprecedented criticism, is finally sacked. Er, sorry: promoted.
MOTHER FRACKER!
Why Andrea Leadsom's elevation to environment secretary will please the offshore hedge fund run by her brother-in-law, a major Tory party donor.
PROJECT CAREER
George Osborne's lieutenants Rupert Harrison and Sir Nicholas Macpherson tweet tributes to their ex-boss – but both have a lot to thank him for.
BEANCOUNTER-CULTURE
Why the chairman of 'professional services firm' KPMG is rubbing his hands at the prospect of years of complex Brexit negotiations.
CHILCOT ROUND-UP
How those held responsible for the disaster of the Iraq war and its aftermath have cashed in handsomely on the ensuing insecurity.