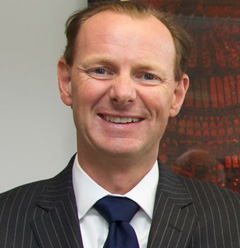 Lawrence Tomlinson, not always a beacon of ethical business
BUSINESS secretary Vince Cable has at last woken up to the abuse in the corporate insolvency sector that the Eye has been reporting for years.
He has demanded "an urgent response" from regulators to a report from his "entrepreneur in residence" Lawrence Tomlinson into RBS's small business-trashing ways. Yet his department remains remarkably indifferent to how others, notably Britain's biggest accountancy firms led by PwC, rip the heart out of British business for their own benefit.
Meanwhile, the Eye has discovered that Tomlinson himself has not always been a beacon of ethical business practice.
Demanded an indemnity
Back in 2003/04 his care home company TriCare Ltd struck a tax-avoiding "sale and leaseback deal" over its property. When Tomlinson sold the company in 2007 the buyer, Orchard Care Homes, was worried the taxman might yet come along with a bill on the basis that the scheme didn't work. So as part of the deal Orchard demanded an indemnity for any future tax bill.
This duly came to pass last month when Orchard and HMRC's special investigations section agreed that £2.4m tax and interest was payable, but that the taxman would settle for just £400,000. Why has the taxpayer been shafted for £2m? Because the company within Tomlinson's LNT group that gave the warranty, Nice Day 2010 Ltd, was put into liquidation at the end of 2011. Not too different, maybe, from the ruses to "engineer a default" over which Tomlinson – reported to have nine-figure wealth and his own motor racing team – so heavily lambasts RBS.
Mr Tomlinson now says that "with hindsight it would have been better not to have followed" his accountant's advice to enter the scheme. He also says he had to write off £10m himself on the sale of TriCare.