Snakes & cladders
Fire safety, Issue 1480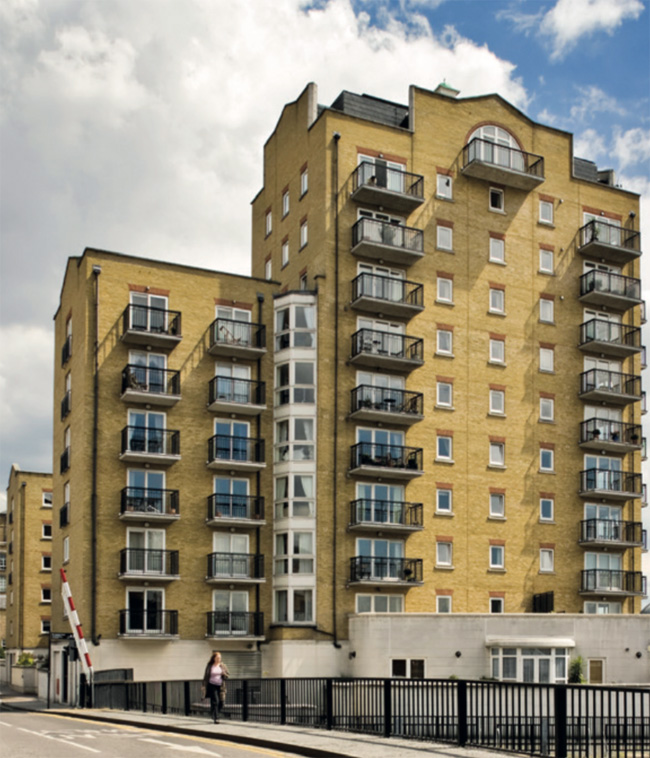 LATEST to join the Eye's list of shameful wealthy property owners and developers who are dumping the cost of making their Grenfell-like buildings safe on to hapless leaseholders, are David and Patrick Kennedy.
They are behind a number of offshore property companies and are current owners of Victoria Wharf - two blocks in London's East End and home to 87 flat-owners and families.
Since those blocks were found to be wrapped in highly flammable ACM cladding, the residents have so far been forced to share bills of £165,000 (and rising) for fire wardens, the recent installation of a wireless alarm system and engineer/surveyor costs. The only good news is that the new alarm system means they now only have to pick up the bill for one 24-hour warden, instead of three.
Multi-million-pound costs of re-cladding
The bad news is that down the line they will be forced to share in the multi-million-pound costs of re-cladding and possibly new insulation – unless there is a change of heart by the owners. So far, however, there is no indication that the current freeholder, Jersey-based Vuillard Holdings Ltd (one of the Kennedy family off-shore enterprises), is prepared to "do the decent thing" and pick up any bills.
As Eye readers are aware, so far around 300 privately owned blocks have been found to be clad in what the Grenfell inquiry was told was a product "more flammable than petrol". Ministers have repeatedly urged developers and owners to do the morally correct thing and pay to put right the construction blunders on their own buildings. But a series of tribunal rulings has allowed ruthless operators like Aussie giant Lendlease and others to pass the bills on to those least able to pay, because clauses in most standard leases say flat-owners are liable for goods and services considered to be "for the general benefit of the apartments".
This means that like other leaseholders around the country, they are now effectively trapped in unsafe buildings, unable to sell and facing rising bills that most can ill afford.
The Eye tried to contact the Kennedy family via one of their UK-registered companies, Formation Group Plc, to ask why they were not prepared to pay. Reply came there none.
More top stories in the latest issue:
SORRY TALE
Long overdue apologies, recognition and admissions of failure as the public inquiry into the tainted blood scandal begins.
DESPERATE DANSKE
How auditors turned a blind eye to an estimated £200bn money-laundering operation.
FYSH FINGERED
More on the shady business dealings of hard-Brexit cheerleader Marcus Fysh, Tory MP for Yeovil.
LEHMAN'S TERMS
Ridiculous cloak-and-dagger tactics to keep outsiders from finding out details of Lehman Brother's party marking the tenth anniversary of the financial crash.
MARK HIS WORDS
Many questions for regulators and would-be investors to ask the troubled Swansea Lagoon tidal power project.
FIELD OF DREAMS
Frank Field and Conservative donor David Ross team up to start an Academy chain.
JUDGE NOT...
The very small world of legal advisers to dioceses and other church bodies dealing with sexual abuse complaints.
SYNCHRONISED SWIMMING
Concerns over close links between the fish farming industry and the RSPCA, which runs the certification scheme for farmed salmon.