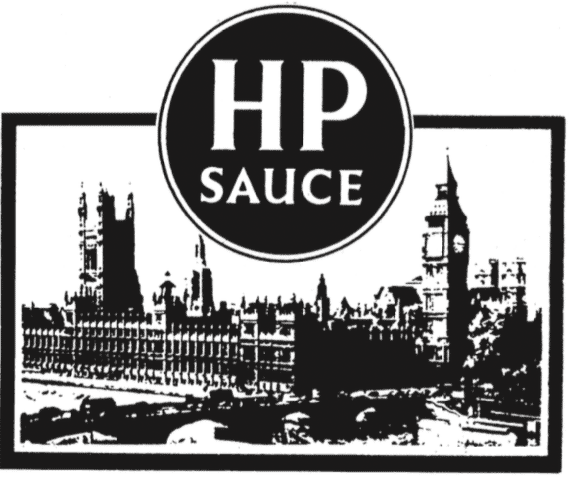 Labour and the fruit of the union
Machine politics, Issue 1465
AFTER Kim Il-sung was succeed by his son Kim Jong-il, who was succeeded by his son Kim Jong-un, the best – indeed only – joke to come out of North Korea went: "Stalin had socialism in one country. We have socialism in one family."

As in "People's Korea", so in Jeremy Corbyn's Labour. Unite is pushing to have Jennie Formby appointed Labour's next general secretary with a haste that smells of panic. The process took 10 weeks in 2011, but Unite and Corbyn's office want Formby in by 20 March.

"I have fought for gender equality – often the hard way – throughout my lifetime in the labour movement," Formby said, posing as the feminist underdog. True feminists may wonder how hard the fight has been when Formby had the good fortune denied to so many women of having been Len McCluskey's mistress. So torrid was the affair that in 1991 she named the then married Unite boss as the father of her child. Unite later helped her career by giving her the £75,000-a-year post of Unite political director in 2013.

'Mass walkout'
Nor is Formby always an advertisement for the woozy belief that women in power create kinder workplaces. Gerard Coyne, McCluskey's defeated rival in last year's Unite leadership election, can't bring himself to say her name; and the Politics Home website quoted an unnamed Labour insider saying: "Staff at Labour HQ can't stand Jennie because she is so divisive and unpleasant." There would be a "mass walkout" if she won. Meanwhile former Blair-era aide Adrian McMenamin wrote on the right-wing Labour site Progress that Formby's supporters have made "a mockery of every claim they have ever made about wanting a democratic party". As a devious Blairite, he said he wanted Formby to win so naïve members would learn how "appalling" their heroes were.

Formby is not alone in doing well out of the Labour movement. As well as McCluskey's former lover, his chums and children have been on manoeuvres too.

Corbyn appointed McCluskey's good friend Karie Murphy as head of the leader of the opposition's office. Murphy had been forced to step down as a candidate for the Labour nomination in Falkirk after allegations that Unite tried to fix her selection.

'Solidarity with People's Korea'
McCluskey's former chief of staff, Andrew "Drummond" Murray, an aristocratic Stalinist related to the dukes of Norfolk on his mother's side and earls of Perth on his father's, was hired as a consultant by Corbyn last week. (Murray made his views on the Kim dynasty clear when he told comrades in the Communist Party of Britain in 2003 that they must show "solidarity with People's Korea".) Meanwhile McCluskey's son Ian has gone into the family business and is now a Unite official in Liverpool.

Westminster journalists still do not grasp the seriousness of the appeal from Coyne to the trade union certification officer to overturn McCluskey's election. On 27 March, former high court judge Jeffrey Burke will hear the first of 10 accusations: that McCluskey's executive council had no power to order an early election in the first place.

If he finds in Coyne's favour on this count alone, the vote will be invalid. Coyne could win a rerun, and McCluskey's friends may need a new home. Corbyn is clearly willing to offer them one in Labour. By a spooky coincidence, Unite has asked for the hearing to be moved forward to 20 March, the very day Jennie Formby wants to be crowned Labour general secretary.

'Ratbiter'
More top stories in the latest issue:
BLACK CAB U-TURN
Theresa may speaks up for victims in the row over serial rapist John Worboys' early release – but the less said about her role as home secretary, the better.
PRITI AMAZING
Just three months after being forced to resign as development secretary for her 'freelance diplomacy', Priti Patel is back in a trusted public position.
BRUSSELS SPROUTS
How widely disliked German lawyer Martin Selmayr, with the help of his boss Jean-Claude Juncker, became secretary-general of the EU commission.
DIGITAL DILEMMAS
Recruits to the Government Digital Service being fast-streamed as tech leaders are finding themselves in jobs for which they are entirely untrained.
HOUSING NEWS
The new Homelessness Reduction Act has been widely welcomed, but serious doubts remain that there's enough money available to make it work.
UP A GUMMER TREE
Little Christian charity on show as ex-Tory minister John Gummer (aka Lord Deben) sparks a tetchy debate on the right of Roman Catholic priests to officiate at weddings in Anglican churches.
REVOLVING DOORS
The looming integration of social and healthcare may explain why a firm that lobbies councils on behalf of developers has hired Tory former health secretary Stephen Dorrell.