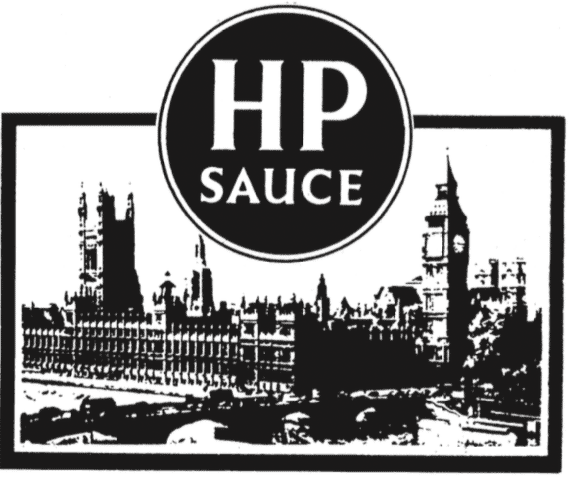 The MP with friends in sandy places
Daniel Kawczynski, Issue 1417

LOOKING into the use of UK weapons in attacks on Yemen by the Saudi-led coalition, the Commons arms export controls committee this month heard compelling evidence of war crimes.
Human Rights Watch director David Mepham told MPs his group had identified 36 air strikes that have killed hundreds of civilians. Amnesty International's Oliver Sprague explained that his organisation had "looked between May and July of last year at the Sa'dah region, where a series of strikes resulted in the deaths of 100 civilians, 55 children and 22 women". The UN has also pointed to 119 potentially unlawful sorties.
Members of the committee, chaired by Labour's Stephen Twigg, were naturally concerned. Well, all except one. Mepham was immediately berated by Tory MP Daniel Kawczynski for not knowing the total number of strikes, including legitimate ones. The Saudi regime hasn't revealed such figures (it's not big on open government) and has failed to respond to the evidence laid in front of it, as has the UK government.
Protective towards Riyadh
Kawczynski became more agitated at the mention of "Saudi" attacks. "You keep referring to the Saudis, but you are alleging that 10 sovereign states… are turning a blind eye to the horrific attacks you describe," he fumed. "How can you convince us that these 10 sovereign nations are all in a conspiracy to cover up these crimes?"
Mepham patiently responded: "I'm not sure conspiracy is the right word".
That none of the coalition partners has much interest in looking into the abuses too closely was obvious to all except Kawczynski. As reported last month in Eye 1415, UK defence secretary Philip Hammond has agreed that the allegations should be examined by the, er, Saudis.
Why might Kawczynski, the MP for Shrewsbury & Atcham in Shropshire, feel so protective towards Riyadh (and not for the first time: he also opposed scrapping a government contract with its ministry of justice last year)?
As chairman of the all-party parliamentary group on Saudi Arabia, he was a regular visitor to the kingdom courtesy of the Saudi government; but this surely can't account for his indulgence of the sheikhs.
Red Fort
More mysteriously, between April 2012 and December 2015, Kawczynski was sole director and shareholder of a UK company called SAH (Solutions) Ltd. Until January 2013 it had been called Sarayah Al-Hamra Consulting Ltd, the Arabic words meaning "Red Fort".
The company's "abbreviated accounts" conceal exactly how much it earned but in the year to March 2013 it was at least £45,000, with Kawczynski taking his money out in loans rather than salary or dividends. At one stage he owed the company £62,532 with the loans then repaid, it appears, out of dividends or other income paid to Kawczynski. The Red Fort is an old royal palace in the Libyan capital Tripoli and, coincidentally no doubt, in the wake of Colonel Gaddafi's overthrow in 2011 Kawczynski came out in support of the reinstatement of the royal family that had been ousted in 1969.
Between October 2011 and March 2014 Kawczynski asked more than a dozen parliamentary questions related to the country (following several on the subject of PC Yvonne Fletcher's murder in 1984) without declaring any interest related to the matter. Only a conspiracy theorist would suggest there was connection, of course, but he might be expected to reveal who his company's clients were.
Parliamentary rules for the period say: "Where a Member receives remuneration from a company or partnership engaged in consultancy business which itself has clients, the Member should list any of those clients to whom personal services or advice are provided." Asked by the Eye who these clients were, Kawczynski responded: "I have today contacted the Registrar of Members Interests to seek clarification and can confirm I registered all the information that is [sic] required at the time. I have nothing further to add." How the registrar arrived at this exoneration so quickly is not clear.
More top stories in the latest issue:
THE CAMERON NEVER LIES
Photos of Felixstowe port used in the government's pro-EU pamphlet show berths used to unload container ships carrying… imports from China!
A-RUM-BUSINESS SECRETARY
Sajid Javid declines to defend a threatened post office in his constituency – but is happy to pose for a good news photo at another that's been tarted up.
ONE IN THE EYE
'Best to ignore Private Eye' says the PA to Dame Vivienne Westwood, eco-warrior and fashionista with a canny approach to corporate tax planning.
SCHOOL REPORT
Education secretary Nicky Morgan's plan to turn all schools into academies unravels further as another multi-academy trust falls foul of Ofsted.
OFFAL NEWS
Great news for Eric Pickles' constituents in Brentwood: the MP has taken a £40,000 outside job with a firm that handles, er, bits of butchered animal.
EYE TOLD YOU SO…
Yes, Lord Bhatia, one of the first people's peers appointed under Tony Blair, faces a second suspension from the Lords for double-claiming his exes.
LILLEY'S HOT AIR
MP Peter Lilley fails to back a report saying the EU has been good for the environment. With his interest in coal, oil and gas, are you surprised?
REVOLVING FLAWS
Now even Baroness Browning, chair of Acoba, the watchdog that approves new jobs for ministers and mandarins, says the system is hopeless.