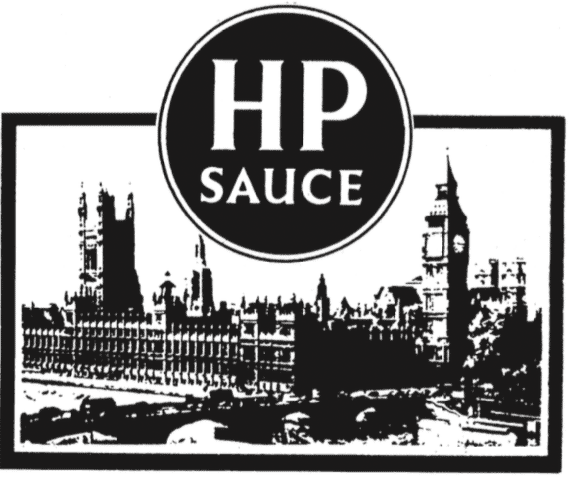 Outers who want Kippers for breakfast
Brexiters at war, Issue 1419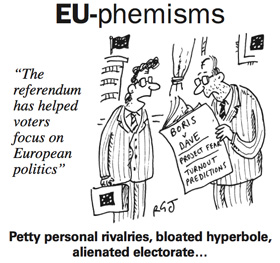 PITY Robbie Gibb, a former bureaucrat who might have hoped for a life of blameless obscurity when the BBC made him its producer responsible for Westminster broadcasts.
Caught in a spat over BBC coverage of the EU referendum's warring factions, by the time you read this he will be facing either threats from Dominic Cummings of the official Brexit campaign, or email protests from Nigel Farage's army of Kippers.
The loathing within the Brexit camp surpasses even that between Remain and Leave. Vote Leave, the official and largely Tory campaign, is convinced Farage will lose it the referendum. Members have set themselves the impossible task of keeping the mega-media whore away from the cameras.
Heading for defeat
Farage resents this; his Leave.EU campaign is equally convinced that playing on voters' fears of immigration is the only way to win. Andy Wigmore, Leave.EU's director of communications, broke political taboos when he told the Eye the Brexit campaign was heading for defeat. "Our private polling shows Remain will win if we carry on as we are," he said, contemplating Cummings's humiliation with grim relish.
The public saw a glimpse of the tussle when ITV announced that it would be holding an EU debate between David Cameron and Farage. An anonymous Vote Leave spokesman warned ITV that this would bring "consequences for its future – the people in No 10 won't be there for long". But attacks on ITV pale beside pressure on the Beeb, which has not to date invited Farage to appear in its clashes between the big players. The best it has offered him is a debate with SNP leader and Scottish first minster Nicola Sturgeon, which he rejected as beneath him.
Leave.EU suspects that pressure from Vote Leave is keeping Farage off air. If the BBC continues to cross Farage, Wigmore says, the Kippers will give Gibb's email address to one million Farage supporters and invite them to direct their doubtless polite and thoughtful protests to him, reminding him of past links to the Tories in his pre-BBC days. If Gibb backs down, Cummings will threaten to turn the state's wrath on the BBC if and when Cameron is gone and his gang is in power. Lawyers are involved, as they always are. Leave.EU has hired an expensive London law firm – rumoured to be Mischon de Reya - to further Farage's cause.
Johnson & Johnson
One man straddling the right's divide is Boris Johnson, who, far from joining those Tories shunning Farage, is holding private meetings with him to see if they can find common ground.
As mayor of London, Johnson pretended to be a liberal who opposed everything Ukip stood for. "I'm the great-grandson of Turkish immigrants," he explained, "so I'm totally in favour of people being able to make their lives in another country." No one thought he could ally with Farage when, as late as last autumn, Johnson told the Tory conference he was a "progressive", one nation Conservative. But then no one in Westminster thinks Johnson believes it is in Britain's interests to leave the EU; Johnson's interests are all that matters. And if getting into bed with Ukip will bring him the right-wing votes he needs to become Tory leader, he'll rip off his trousers and dive under the duvet.
'Ratbiter'
More top stories in the latest issue:
HOW BACKSCRATCHING WORKS…
In April Boris Johnson got lots of flattering headlines in the Express. On 27 April, Dirty Des got a planning application approved by the mayor. Fancy!
BRIBERY NEWS
Two ex-defence secretaries want action on sham companies that hide illicit arms deals – yet both were at the MoD when bribery via tax havens was rife.
REVOLVING DOORS
How former transport minister Stephen Hammond MP, a good friend of the Confederation of Passenger Transport, landed an outside job on the buses.
NURSING A NUDGE
The government's privatised Nudge Unit, aka Behavioural Insights Ltd, is now trying to cash in on the great global anti-corruption drive.
PLANE FACTS
The SNP plan to cut air passenger duty to boost tourism looks doomed – but people living under Edinburgh's flight paths have no reason to celebrate.
TRIDENT TESTED
No one can agree on the likely final price for replacing Trident, but the sums spent already are vast and still haven't been debated by MPs.