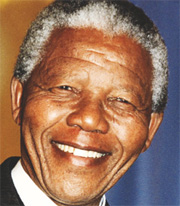 Only In The Magazine
The Nelson Mandela I Never Met, by Phil Space… Is the Daily Telegraph Addicted to Nigella?... Frocks in the Dock: What the Best-Dressed Witnesses Are Wearing… Sarah Vain: Did I Mention Me?... Sensitive Coverage of the Glasgow Pub Helicopter Tragedy in Full… Jonathan Ross: My 6 Best Interviews, as told to Craig Brown

And also...
- Mandela Still Dead: Tributes pour in on Day 94 of the historic coverage.
- China love-in: A controversial Chinese firm's undeclared payment to the Tories
- Court report: Weeks five and six of the trial of the century (and it's not Nigella's).
For all these stories you can buy the magazine or subscribe here and get delivery direct to your home every fortnight.
Next issue on sale: 24th December 2013.