Columnists
Issue 1416

With Bio-Waste Spreader: "
The National Farmers Union describes Defra's recent decision to extend the period during which farmers are prohibited from cutting their hedges as 'overregulation'. The ban is designed to help reverse the decline of UK farmland birds, but can its extension by a calendar month be fairly described as a measure too far?..."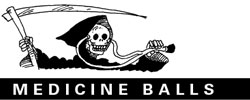 With M.D.: "
When David Cameron and health secretary Jeremy Hunt refuse to listen to the pleas of just about every doctor and patient safety expert worth listening to, you have to ask why. The Academy of Medical Royal Colleges (AMRC), which represents all 22 medical royal colleges and faculties, is the latest to urge the government to suspend imposition of the junior doctors' contract and return to negotiation as the British Medical Association is keen to do, but Hunt is not for listening: 'That train has now left the station. The matter is now closed.' Although it clearly isn't…"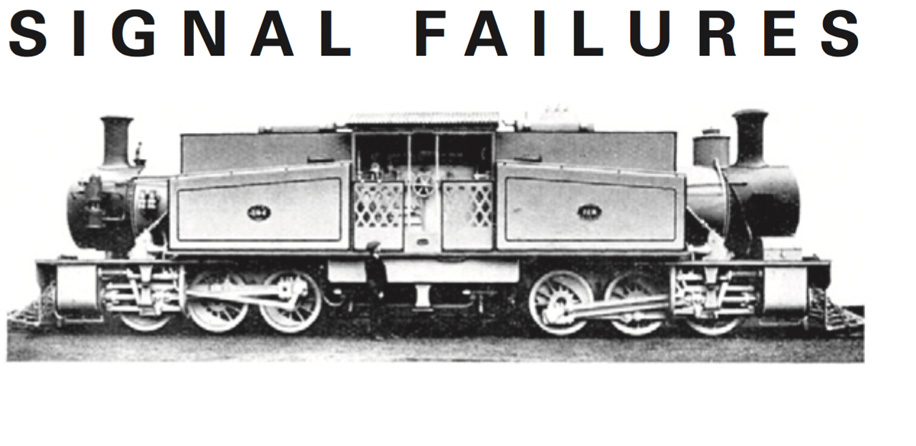 With Dr B Ching: "
Ministers have received another hefty report conveniently advising them that the fragmented rail system is basically OK but just needs more bureaucracy. They commissioned a review from Nicola Shaw, chief of HS1 (the high-speed line to the Channel tunnel), soon after the general election, when they could safely admit that spiralling costs thwarted their pre-election rail promises…"
With Remote Controller: "
This is a difficult period for Britain's oldest commercial TV channel, both managerially (with changes of chairman and director of television) and artistically: ITV was trounced by the BBC and Channel 4 in the Bafta nominations. While the second day of the week isn't as important a slot in the schedules as weekend peak-time, the two-hour package of new material the broadcaster launched on Tuesday 5 April gave some indication of why people might be leaving ITV and the network has to leave the prizes to others…
[reviews of Drive and How Not to DIY (both ITV)]"

With Old Sparky: "
The Big 6 energy companies are everyone's favourite whipping boys for opaque pricing, lousy customer service and antiquated computer systems – but their sheer size makes them indispensable to government for implementing energy policies. They gather in green taxes, install 'smart meters' and loft insulation, and provide back-up electricity when the wind doesn't blow. But this may become harder in future because, under pressure from all sides, they are now starting to split at the seams…"

With Piloti: "
Of all the unconvincing and barbaric reasons for demolishing a fine building, the most insulting is to clear space for a car park. That is what Peel Ports wants to do with the former Military Hospital at Sheerness on the Isle of Sheppey in Kent. Peel Ports is part of the Peel Group, 'one of the foremost real estate, infrastructure and transport enterprises in the UK' which, for some reason, now seems to own valuable land at most of the ports in Britain…"

With Lunchtime O'Boulez: "
Yehudi Menuhin was born 100 years ago this month and there's a whole industry marking the occasion, as you'd expect for someone whose status extended beyond that of a violinist into broader realms of politics and culture… But the anniversary events are being marred by spats between his descendants and Menuhin biographers. The family have always policed his saintly reputation, and biographers who questioned it have found themselves on the receiving end of injunctions…"

With Slicker: "
Hypocrisy and tax never seem far removed – and much of that hypocrisy surrounds the British tax havens. Those Caribbean colonial outposts – the British Virgin, Cayman and Turks & Caicos islands – are financial Frankensteins created by HMG back in the day in a bid to end financial support. The Treasury knows that killing the financial services golden goose would throw the islanders back on to Britain's tab – once all those expat bankers, lawyers and accountants left. Jersey is increasing taxes to take up the slack caused by the decline in its offshore finance sector. Sun and sand only pay so much; secrets pay the largest share…"
Letter from Brasilia
From Our Own Correspondent: "Our president Dilma Rousseff is wearing the face of a thousand wars: a former guerrilla who fought against the 1964-85 military dictatorship, she is now fighting a very modern coup. Dilma is accused of fiddling the state budget to plug shortfalls. Without any hard evidence of wrongdoing, the country is nonetheless lemming its way over a democratic cliff, with an impeachment vote due later this month. Corruption here is more virulent than the Zika virus – 351 members of our congress face criminal or corruption charges. And no one gets out with a clean bill of health…"