A canny chancellor's family dividends
Philip Hammond,
Issue 1423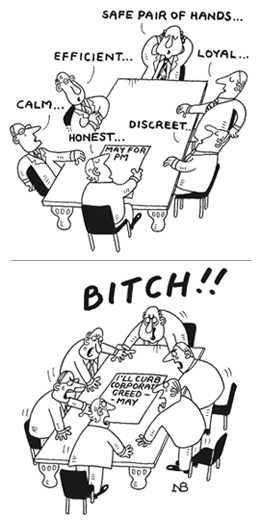 OUR newly minted millionaire chancellor Philip Hammond, even more than his predecessor George Osborne (who only inherited a stake in the family business), knows all about the tax-efficient way to run a private company.
Hammond's policy when running construction and care home developer Castlemead was to take more in dividends than salary. This is a way for high earners who own private companies to avoid national insurance, which is not payable on dividends. For the year to March 2009, Castlemead paid him a dividend of £610,000, up from £394,500 in 2008 but way down on the £1,754,000 declared for 2007, the last good year before the financial crisis.
Even before he became a minister in 2010, Hammond had transferred 40 of the 100 shares in the then parent company of the Wrexham-based group, Castlemead Limited, to his wife Susan in October 2009. He maintained this was in anticipation of becoming a government minister and nothing to do with any tax advantages from the arrangement (such as legally reducing his taxable income with the top rate then 50 percent, or his wife taking legitimate full advantage of her personal tax allowances).
Blind trust
On becoming transport secretary, Hammond resigned as a Castlemead director and transferred his shares into the required "blind" trust, the Hammond 2010 Discretionary Settlement. By June 2010 he had transferred another nine shares to his wife so that she held a 49 percent stake. The trust held 51 percent. Susan Hammond resigned from Castlemead at the end of 2010.
The Philip Hammond stake was acquired by Chiswell (Moorgate) at a valuation of £1.3m. In March 2011 Chiswell acquired Susan Hammond's 49 percent stake in Castlemead for £710,000. Both Hammonds became beneficiaries of the trust that now owned the family business. There could be tax as well as political advantages to this arrangement – especially for inheritance tax.
Susan Hammond was paid by the tax-efficient method of £700,000 in loan notes, with accrued interest at 3 percent above base rate, with the £10,000 balance left in as a loan on the same terms. This has shades of the 2009 takeover of BHS by Arcadia, so like Tina Green but without the offshore element. Loan repayments are not usually taxable; likewise transfers between spouses. Susan Hammond was still owed £759,000 by 2013. It is likely the loan notes have since been repaid.
Previous tax losses
Philip Hammond also loaned money to Chiswell – £1,734,000 in 2011, of which £511,000 was repaid during the year. After a small addition to the loan in 2012, another £74,500 was repaid in 2013, leaving £1,161,000 still owed. Again, it is unclear how much of this loan still remains unpaid. Chiswell has paid no dividends to the Hammond trust.
The main operating company is Castlemead Group, in which Chiswell owns a 65 percent (down from 80 percent) interest via Castlemead Limited. Turnover almost doubled in 2013, from £7.3m to £13.1m, and pre-tax profits rose from £385,000 to £655,000. But in neither year was there any corporation tax liability, thanks to the legitimate allowance for previous tax losses. These wiped out potential tax bills of £257,000.
The same happy situation arose for 2014, when, although turnover rose to £15.6m, pre-tax profits fell to just £170,000. Past losses erased a potential corporation tax bill of £34,000. But in both 2013 and 2014 dividends of £80,000 were paid to Castlemead on its preference shares.
The company described 2015 as another "difficult year". Sales fell to £10.7m and the company plunged into a £797,000 loss. The company blamed planning refusals, inflation and problems with sub-contractors. This meant another year with no corporation tax to pay (although Chiswell did have a £7,500 tax liability) and more losses to offset any tax liability for this year when "we are forecasting a six-figure profit" as a result of developing three care homes and one residential site.
Clearly chancellor Hammond's plans to ensure the economy does not suffer from a Brexit-induced recession will be welcomed in Wrexham.
'Slicker'
Columnists
Issue 1423

With Bio-Waste Spreader: "
News that one in 10 UK dairy farms has closed over the past three years confirms that traditional dairy farming is in rapid collapse. Can anything be done to save the family dairy farm (where cows are still grazed in fields during the summer months) – or will the fate of every British dairy cow soon be to spend her life on a so-called 'super dairy', permanently confined in an industrial-scale building? Smaller dairy farms face a perfect storm..."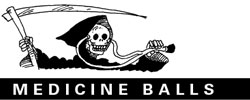 With M.D.: "
The reappointment of Jeremy Hunt as health secretary seems odd, given that so many of the staff distrust him and head of NHS 'Improvement' Jim Mackey declared on the same day that the NHS was 'in a mess', that it would miss all its finance and performance targets, and that there had been 'five years of decline on all of the things that people would worry about'. Theresa May kept Hunt waiting, testing if any sane woman wanted the job first, before ordering Hunt to fix his (and predecessor Andrew Lansley's) mess. The portents aren't good…"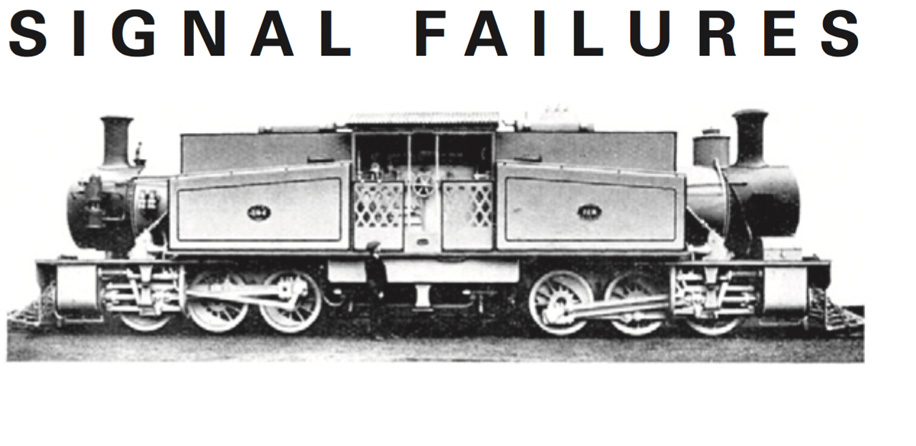 With Dr B Ching: "
The government's excuses for not terminating the disastrous Govia Thameslink Railway (GTR) contract are becoming ever more creative. GTR incorporates Southern (chiefly trains to London from Sussex, Kent and Surrey), where a Department for Transport official predicted in February: 'We're going to be having punch-ups' – ie a dispute with unions over working practices. Passengers were soon in the crossfire as GTR's pisspoor service became even worse. Ignoring the crescendo of calls for GTR's expulsion, DafT agreed that GTR needn't bother running 341 of its weekday services; with so many services expunged, GTR's cancellation rate would magically improve…"
With Remote Controller: "
To those punchy tags that networks occasionally use to make the schedule feel coherent (Thriller Thursday, Funny Friday) we can now add Weepy Wednesday. Short of hits since Downton Abbey went and The X Factor went off, ITV seems to have placed its faith in the sob-doc. Two shows are paired in peak-time that are desperate to be viewed through misted vision…
[reviews of Long Lost Family and 100 Year Old Drivers Rebooted (both ITV)].

With Old Sparky: "
Early in 2015 the government commissioned a 'quick study' to help decide whether to implement rules that would ban the publicly subsidised industrial-scale burning of trees for electricity, by recognising this form of biomass generation as non-renewable…The project was won by environmental consultants Ricardo-AEA Ltd. It is already running more than a year late; and while we wonder if it will dare reveal the truth – that tree-burning can be even worse than coal for CO2 emissions – the Eye has seen the full, non-redacted version of the successful Ricardo bid. It's not encouraging…"

With Piloti: "
The ordinary and humdrum can often provide a more comfortable environment than another masterpiece by an award-winning modernist 'starchitect'. Which is why both SAVE Britain's Heritage and the Victorian Society are currently fighting for a block of three buildings on the west side of the Charing Cross Road. One, very plain, is familiar as the first home of Foyle's Bookshop, established in 1929; the other two buildings are unexceptional Edwardian, and none of the three is listed. But they matter, and they stand within the Soho conservation area…"

With Lunchtime O'Boulez: "
The mystery of the tune David Cameron was humming as he went back inside Number 10 after announcing his imminent departure provoked much speculation… Whatever it was, a quick-witted composer called Thomas Hewitt-Jones scribbled down the notes and turned them into a piece for cello and piano that has been a runaway success on YouTube under the title 'Cameron's Lament'. Steeped in an ominous nostalgia like the background score to Downton Abbey, it looks like earning Hewitt-Jones some money, making him one of the rare financial beneficiaries of Brexit. To fill a wallet, however, one needs an awful lot of YouTube hits these days…"
Letter from Nouakchott
From Our Own Correspondent
"Looking for a travel agency in our baking hot but fast-improving metropolis? No sweat. Mauritania's capital, on the edge of the Sahara in north-west Africa, has more than 60 of them, all good for a cheap flight out. But if you want something more exotic – to see the monk seals of Nouadhibou, say, or the dwarf crocodiles of the Tagant plateau – perhaps now is not the moment…"