Strips & Cartoons
Issue 1467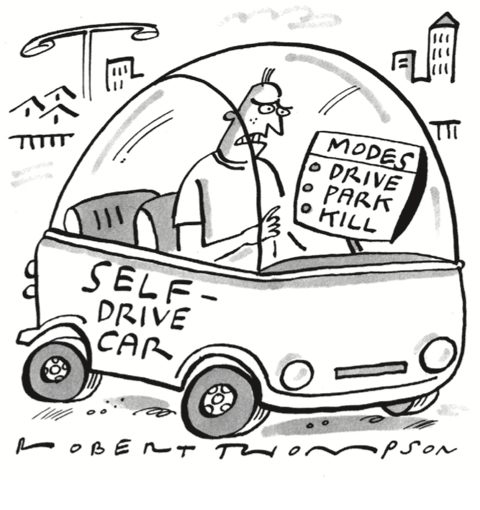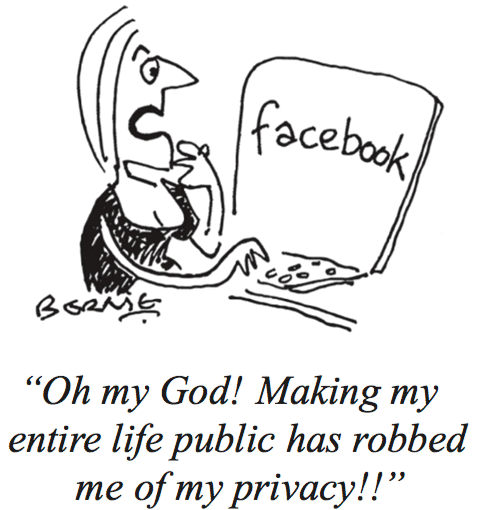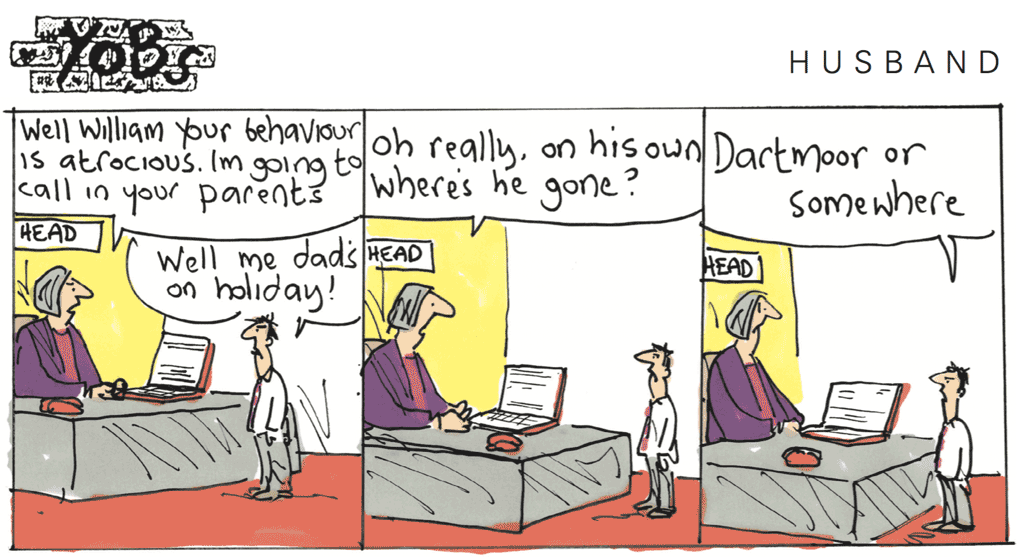 Enlarge Yobs
Tweet
To see many more cartoons and strips from this issue, get the latest edition of Private Eye - you can subscribe here and have the magazine delivered to your home every fortnight.
Next issue on sale:
1st May 2018.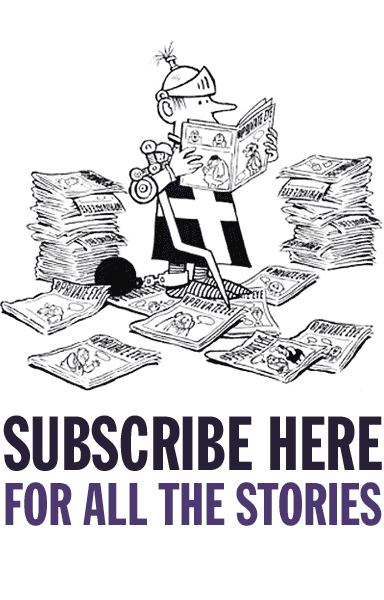 More From This Issue
More From Private Eye
Only In The Magazine
In This Issue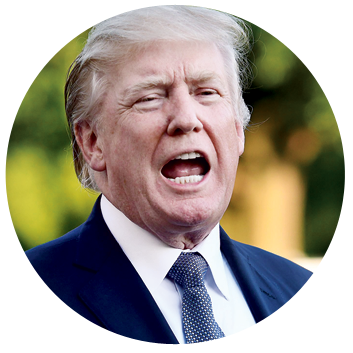 David Davis ruins interview with Bucket…
Those Ecuador tactics to get Julian Assange out of the embassy in full…
US marks 29,675th scandal of Trump presidency...
Thirty-two million on Harry and Meghan Wedding!…
'The Queen of Eurovision' joins 94 Club…
The Vladimir Putin Songbook, as told to Craig Brown
And also...
- Bumper Harvest! A Facebook Special
- Postcard from Stanley: Trouble ahead for Falklands fishing.
For all these stories you can buy the magazine or subscribe here and get delivery direct to your home every fortnight.