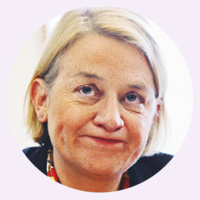 Only In The Magazine
Was Ernst Blofeld Radicalised by MI6?... The Jihadi John I Knew – by Everyone… Santa to Move Christmas for 2022… Social Care Scandal as Elderly Lady Has Fall… Me and My Spoon, with Green Party leader Natalie Bennett… Greece: Brussels Hails Historic Agreement to Pretend it has an Historic Agreement… Will Hutton: The Overstate We're In, as told to Craig Brown

And also...
- Radio silence: The other big media group that sat on the tax avoidance story
- Leak stew: Fixers and shady sheikhs emerge from the HSBC shadows
- Telegraph timeline: Inside story of the once-great paper's fall from grace
For all these stories you can buy the magazine or subscribe here and get delivery direct to your home every fortnight.
Next issue on sale: 17th March 2015.