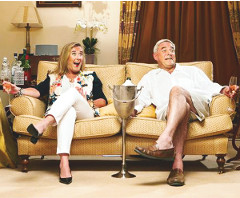 Only In The Magazine
Sir Oswald Mosley explains offensive remarks… BBC Theme Park to feature 'Executive Land'… That leaked James Bond movie script – redacted version (not in full)… Garglebox… BBC Thatcher Murder Outrage Causes House Prices to Plummet… George W Bush 'denies knowledge'… Russell Brand's Christmas Revolution, as told to Craig Brown

And also...
- Gnome's Festive Giftmart: Everything you never knew you needed.
- Log Rolling Special: Books of the Year 2014.
- PLUS: Bumper £250 Prize Crossword
For all these stories you can buy the magazine or subscribe here and get delivery direct to your home every fortnight.
Next issue on sale: 2nd January 2015.