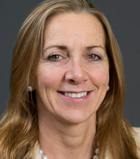 Only In The Magazine
Woman lands top BBC job… That all-purpose 'politician-parachuting-into-seat' statement... Pay Day Pocket Money Loans… New Icelandic Volcano Threatens Chaos… Furious argument shocks Scotland… Russian Soldiers 'tripped and fell into the Ukraine'… Today's Tweets from Richard Dawkins, as told to Craig Brown

And also...
- Kate Bushballs: Highlights from the wall-to-wall coverage.
- Caliphate Calling: Serious morale problems for the special forces of Task Force Black
- Planet Football: Slicker on soccer's Santas and Skinflints
For all these stories you can buy the magazine or subscribe here and get delivery direct to your home every fortnight.
Next issue on sale: 16th September 2014.