COVERS LIBRARY
Viewing: The White House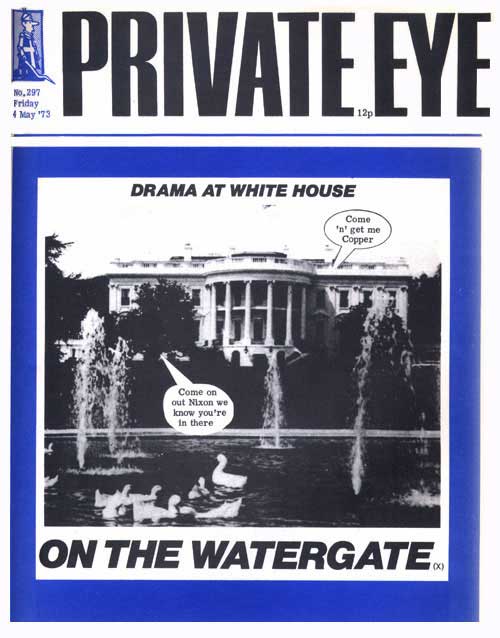 The White House
May 1973
Issue 297
This Private Eye covers library has been transferred over from the website Ugandan Discussions. All covers and material are the copyright of Private Eye. Please email repro@private-eye.co.uk in advance for reproduction permission and details of our charges.
MORE FROM PRIVATE EYE
ONLY IN THE MAGAZINE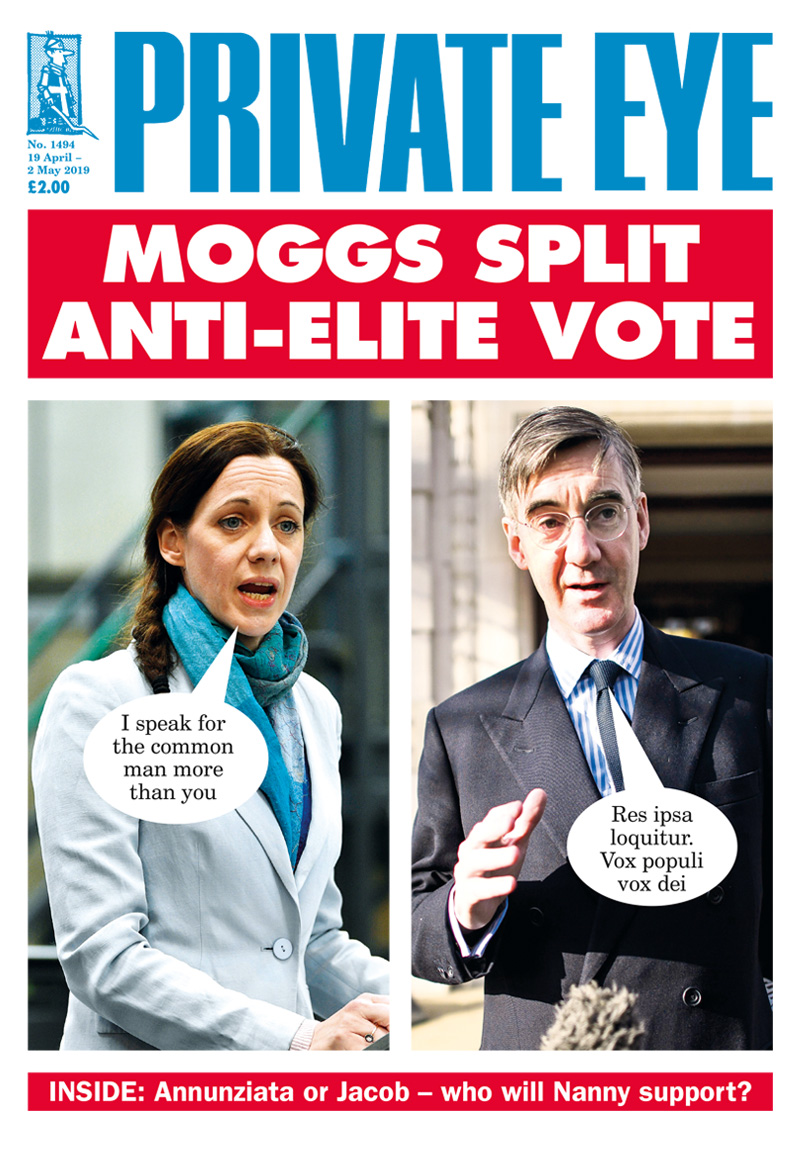 In This Issue
Shock as Tory Minister Announces He Has No Leadership Plan… Cross-Party Brexit Talks Latest From Tuscany, Cornwall & the South of France… Israel Declares Moon a Terrorist Organisation After Rocket Crashes on Lunar Surface…Debenhams Vulture Furious Other Vultures Got There First… Sighting of Genuine Black Hole Spells Disaster for Other Brexit Metaphors… Mark Francois' Diary, as told to Craig Brown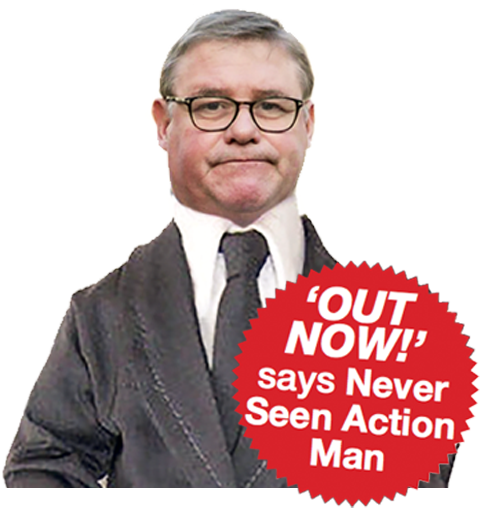 Nuclear disaster
The MoD's sub-optimal clean-up
Food for thought
Gove's policies don't add up
Beardie derailed
So. Farewell then Richard Branson…
Read these stories and much more - only in the magazine. Subscribe here to get delivery direct to your home and never miss an issue!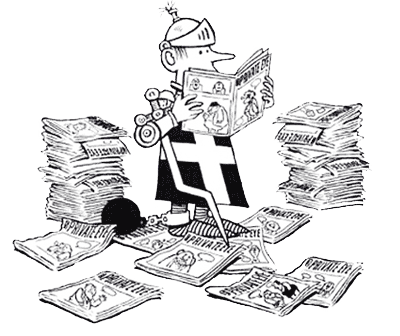 ONLY £2.00
SUBSCRIBE HERE
NEXT ISSUE ON SALE
28th May 2019
WHY SUBSCRIBE?