COVERS LIBRARY
Viewing: The Grand National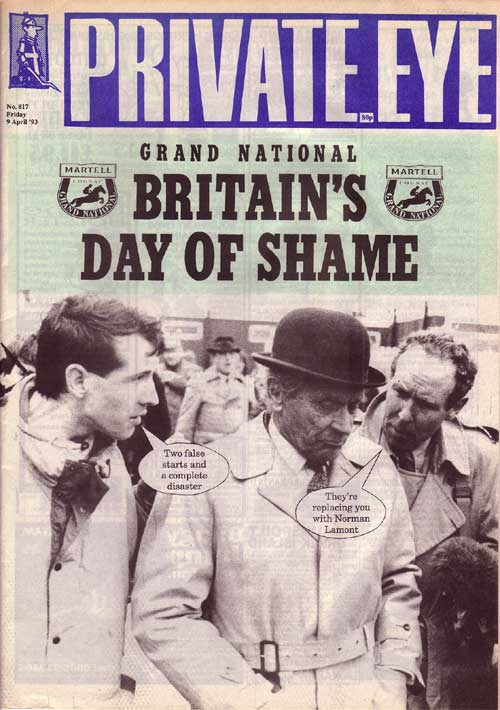 The Grand National
April 1993
Issue 817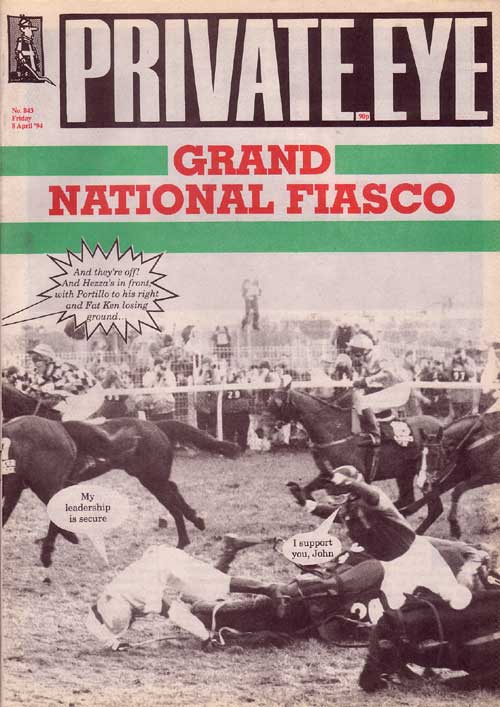 The Grand National
April 1994
Issue 843
This Private Eye covers library has been transferred over from the website Ugandan Discussions. All covers and material are the copyright of Private Eye. Please email repro@private-eye.co.uk in advance for reproduction permission and details of our charges.
MORE FROM PRIVATE EYE
ONLY IN THE MAGAZINE
In This Issue
MayMay Goes Viral and Encourages Country to Self-Harm… Labour Apologises for Apology for Apologising Too Much Over Anti-Semitism Claims… Meghan to Have Transgender Baby – Royal Exclusive… Rees-Mogg at the Palladium – All the Best Jokes from Britain's Leading Sit-Down Comedian… 'You Can Trust Me With Chlorinated Chickens' Says Fantastic Mr Fox… The Future of Television Is In The Past – BritBox Launch Exclusive... Karl Lagerfeld 1933-2019, as told to Craig Brown
Dear oh dear
The cost of Chris Grayling
Mott MacMafia
Dial M …for Mafia!
Coughing up
The Tories' latest exotic donors
Read these stories and much more - only in the magazine. Subscribe here to get delivery direct to your home and never miss an issue!
ONLY £2.00
SUBSCRIBE HERE
NEXT ISSUE ON SALE
16th April 2019
WHY SUBSCRIBE?