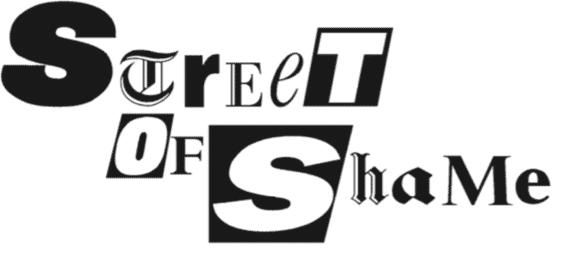 It's red-tops all round!
The Sun & Chris Evans, Issue 1478
IF there is one thing Sun readers can have been in no doubt about over the past few years, it is that Radio 2 breakfast show presenter Chris Evans is a bit of a wrong'un.
In April 2016 the paper reported that "his radio backroom team are becoming increasingly concerned about his outbursts and diva-style behaviour", quoting sources who claimed: "Chris's ego is out of control."
The next month the Sun splashed on claims that Evans had "flashed at a colleague almost every day for two years… the ordeal left her traumatised and on anti-depressants", and gleefully reported a few weeks later that the DJ was "the most high-profile BBC star to be quizzed by police over historical sex assault allegations". The case was subsequently dropped.
'It's been a disaster'
In June that year, the Sun claimed Top Gear co-presenter "Matt LeBlanc has vowed to quit the BBC show unless Chris Evans is given the boot". When Evans stepped down from the programme the next month, the Sun led the cheers: "A Top Gear source revealed: 'Chris is gone – everyone here is celebrating. It's been a disaster'." When Evans was then revealed as the BBC's highest-paid star in the summer of 2017, the paper thundered that his pay packet was "obscene".
This Monday, following Evans's dramatic on-air announcement that he was leaving the BBC, it emerged that he had been recruited to front the breakfast show for Virgin, one of the stations purchased by Sun owner News UK two years ago.
"GOOD EVANS!" shrieked the Sun's website, enthusing over the move. "The former Top Gear presenter took over the morning slot from Sir Terry Wogan in 2010, and has seen listening figures rise from 8.1m to 9.4m," the paper then gushed. "He has also won a string of awards for the show."
A hell of a gamble
So what has changed? Well, back then News UK boss Rebekah Brooks had ordered a campaign of denigration against Evans for daring to take over the Top Gear role from which her close friend (and Sun columnist) Jeremy Clarkson had been sacked. And now she is trying to boost the radio business which, after two years of failing to produce the expected "synergies" with its sister newspapers, is in the process of moving into the same building.
Outbidding the BBC for Evans's services is a hell of a gamble. But as she showed with the disaster that was Sun Bets (Eyes passim), Brooks is not afraid of those…
More top stories in the latest issue:
BATHTIME AT THE MAIL
Staff are edgy as the Mail titles undergo a Wife-Swap-style experiment – but some find the time to jump into Paul Dacre's bathtub as his executive ensuite is stripped out.
PARTING SHOT
New Daily Mail editor Geordie Grieg gets a vote of confidence as the departing Paul Dacre sells off two tranches of DMGT shares and pockets £490,000.
TIPPED FOR THE TOP
Grant Tucker, the Sunday Times's new entertainment editor, has already holidayed with the Jaggers and befriended the proprietor's wife. He should go far…
NEPOTISM vs UNIVERSITY
Sunday Times star columnist Jeremy Clarkson and writer daughter Emily share their unique perspectives on the advantages of nepotism and not going to uni.
THERE WILL BE BLOOD!
Volatile MailOnline publisher Martin Clark advertises for an assistant whose duties will include 'anticipating conflicts'. Can't say they weren't warned…
GENDER IMBALANCE
How boxing promoter Kellie Maloney, previously known as Frank, ended up with a broken ankle after a scuffle with a Sun reporter.
LIBEL NEWS
After input from the lawyers, publisher Taylor & Francis decides that shaken baby syndrome is too hot a topic for its quarterly academic journal Prometheus