Sir,
Harry Kane and Lawrence of Arabia?
KEITH STEWART
Via email.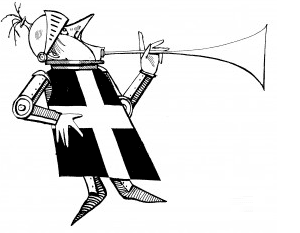 Please email your entries (JPG format) to lookalike@private-eye.co.uk
ALSO IN THIS ISSUE
MORE FROM PRIVATE EYE
ONLY IN THE MAGAZINE
In This Issue
Football Fans 'Proud to Be Hooligans Again'… Heatwave 'Linked to Rare Weather Phenomenon Known as Summer'… People Who Never Had to do National Service Call for Return of National Service… Brexit Will Bring Huge Boost to Britain's Candle Industry – Daily Express Exclusive… Vote Leave Disputes Electoral Commission Ruling and Calls for Re-run… Germaine Greer's Diary, as told to Craig Brown
And also...
Exaro lives again
Website's dodgy archive of batty claims arises like Lazarus
Shorting story
BlackRock bets against the Mail empire (and, er, one G. Osborne)
World Cup fever
Putin's chums fund Russia's great propaganda coup
For all these stories you can buy the magazine or subscribe here and get delivery direct to your home every fortnight.
WHY SUBSCRIBE?