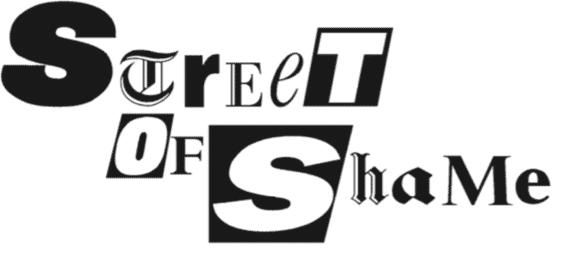 Breaking a butterfly upon a wheel
Sir David Barclay, Issue 1473
SIR David Barclay, billionaire co-owner of the Telegraph newspapers, has failed in his attempt to jail a blogger who upset him. The man whom the media mogul wanted to consign to the slammer is a former Sark resident named Craig Tuck, though he prefers to be called Lord De Chanson.
Sir David and his brother Sir Frederick, who live on the island of Brecqhou, are famously unpopular among their neighbouring Sarkees. For about a decade, Chanson has been announcing on his various websites that he is researching a critical biography of the twins.
"He does not like them," Mr Justice Spencer observed in the high court last month. "The nature of the proposed biography, and other writings of the defendant, is an exposé of what the defendant alleges to be their discreditable background and conduct." Chanson has accused them of tax dodging, corruption and causing "problems with public and social policy" in Sark.
'A vulnerable individual'
When Sir David resorted to law, however, he didn't sue for libel. He brought civil and criminal proceedings in the Paris high court accusing Chanson of "mental harassment through public online communication", an offence in the French penal code since 2014. The media mogul's lawyers presented him as "a vulnerable individual", claiming that some of Chanson's blogs were "affecting and unsettling [Barclay] so that he had developed a reactive anxio-depressive syndrome". Why, in that case, he kept reading them was not explained.
In January 2016 the court found Chanson guilty, fining him €1,500. For the civil claim he was ordered to pay compensation of €700 for "mental harm" and to withdraw blog-posts from seven URL addresses he had used over the years. A few months later Sir David asked the English high court to enforce the French judgment – which it duly did on 14 December 2016, ordering Chanson to "withdraw forthwith the webpages".
Chanson claims he did his best to comply. Six days after the ruling he wrote to WordPress, whose web platforms he used, saying he wanted to change the content of his old blogs. After some to-ing and fro-ing about lost passwords and defunct email accounts, he eventually managed to modify his posts at five of the seven URL addresses. He said he couldn't do anything about the other two blogs because they were inaccessible.
No argument about truth or falsehood
Nevertheless, on 26 January 2017 Sir David Barclay's solicitors applied for Chanson to be found in breach of the order. They said the modified blogs "still remained offensive". An oddity of the case is that there has been no argument about the truth or falsehood of Tuck's claims about the Barclay twins: it has been enough merely to assert that they are offensive and insulting, and have therefore "unsettled" Sir David.
In March 2017 the high court ordered Chanson to "use his best efforts to procure the deactivation" of the two blogs to which he still couldn't get access. When he asked WordPress to take them down, however, the American company refused to do so without a US court order. It gave the same reply to Barclay's lawyers. But Chanson did manage to deactivate four blogs to which he had passwords.
With no further progress, last September Barclay's lawyers told Chanson that Sir David had instructed them "to pursue the application for his committal to prison".
It was a slow old business – not least because the bundles of documentation generated by these proceedings ran to 2,900 pages. Last month Mr Justice Spencer finally delivered his judgment: he dismissed Barclay's application, saying the Telegraph proprietor "has failed to prove the allegation that the defendant did not use his best efforts to procure the deactivation of the web blogs". There had been no breach of a court order.
More damningly, the judge added that even if his interpretation was wrong and there had been a technical breach: "I would not regard the breach as sufficiently serious as to justify any penalty, financial or otherwise, and certainly not such as to justify a sentence of imprisonment, even a suspended sentence".
He could hardly have made it clearer that the press baron's pursuit of the lone oddball blogger had become grotesquely disproportionate. Well, not unless he had added "Who breaks a butterfly upon a wheel?"
More top stories in the latest issue:
SKULDUGGERY SPECIAL
Scheming and skulduggery lie behind the war of words between Leave.EU's financier Arron Banks and the Observer over emails revealing his Russian links.
FLASH GITS
The Sun slams the web giants for hosting so many upskirting images – but news that only pervs and sickos like such things will surprise the Sun's own readers.
WHAT WERE THE ODDS…
Australian firm Tabcorp has lost so heavily as a partner in News UK's Sun Bets online gambling business it is now trying to exit the deal.
CANNES-DO SPIRIT
With cost-cutting at the Sun and redundancies at the Sunday Times, News UK execs are still living it large on the Riviera at the Cannes Lions ad festival.
TIGHT-FISTED TELEGRAPH
After six months, Liz Fraser resigns from her – unpaid! – weekly Telegraph column on late motherhood, 'angry and ashamed' at how it was edited.