COVERS LIBRARY
Viewing: The Grand National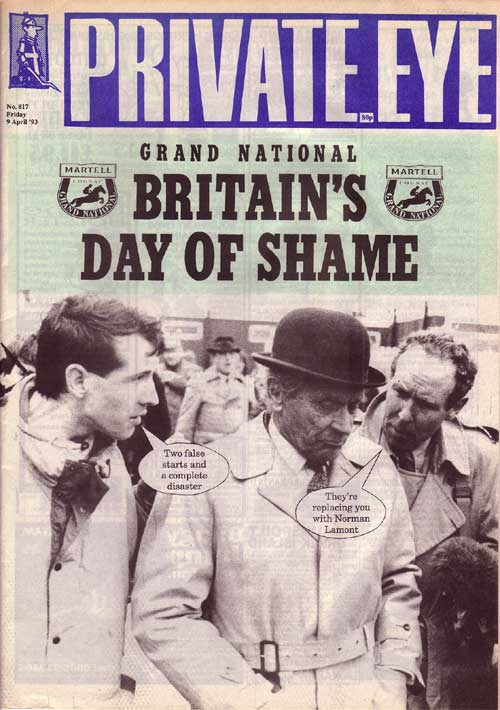 The Grand National
April 1993
Issue 817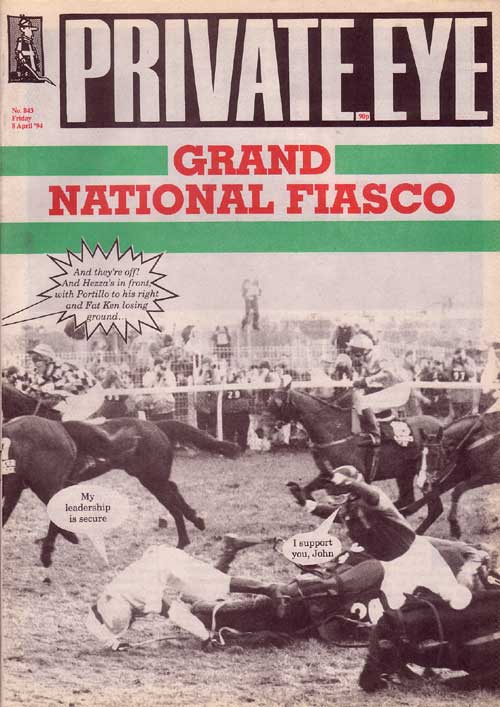 The Grand National
April 1994
Issue 843
This Private Eye covers library has been transferred over from the website Ugandan Discussions. All covers and material are the copyright of Private Eye. Please email repro@private-eye.co.uk in advance for reproduction permission and details of our charges.
MORE FROM PRIVATE EYE
ONLY IN THE MAGAZINE
In This Issue
'EU Treating Us With Contempt', Says Man Who Treats Everyone With Contempt – Daily Borisgraph Exclusive… End of Austerity Marked Across Britain By No Celebration As Everyone Is Broke… May Appoints First Ever Minister for Political Suicide… Saudis Launch New Press Standards Campaign, Hacked-Up… Facebook's UK Tax Bill Rises From Sweet FA to Bugger All… Why Aren't My Children Drinking As Much As Me, by A Pissedoldhack… Eric Idle's Diary, as told to Craig Brown
Jail him!
Now it's the People vs Boris Johnson
Desert rats
Saudi stooges and the Street of Shame
Drivel in excelsis
That royal coverage in full
WHY SUBSCRIBE?