Sir,
Oh dear!
MARTIN PEARCE
Via email.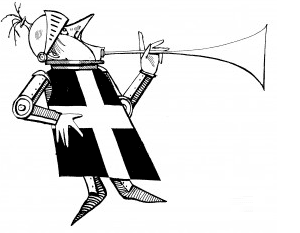 Please email your entries (JPG format) to lookalike@private-eye.co.uk
ALSO IN THIS ISSUE
MORE FROM PRIVATE EYE
ONLY IN THE MAGAZINE
In This Issue
Boris in hoax call shock…Nursery Times: End of the line for the Fat Controller… Visa crisis hits Windfall Generation... What will happen now that Meghan has changed Britain forever... Homebase crazy sale continues!… The Chelsea Flower Show, as told to Craig Brown
And also...
- Royal Wedding Balls: In sickness and in health
- Rebranding news: Theatres and canals present a banquet of bollocks.
For all these stories you can buy the magazine or subscribe here and get delivery direct to your home every fortnight.
WHY SUBSCRIBE?